Top Fuel driver Steve Torrence is picking up where he left off.From four years ago, that is.
The Texas native had his best season ever performance-wise in 2012, winning the first three races of his Top Fuel career. Unfortunately, he struggled during the six-race Countdown to the Championship playoff and finished ninth in the final standings.
Torrence wouldn't win again until last year, when he reached the winner's circle at Bandimere Speedway in Morrison, Colorado (a suburb of Denver).
Torrence is now looking to make it two wins in a row at Denver, which is where the NHRA national tour finds itself this weekend for the 37th annual Mopar Mile-High NHRA Nationals.
"I'm not bragging on ourselves, but we've had one of the best cars in Denver the last few years," Torrence said. "As far as our gameplan, we're going to continue to do what we've been doing.
"We have a good baseline (for Denver) and we're not going to deviate from that."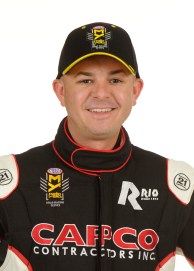 But there's more: Torrence is also looking for his third win of 2016, which would tie the number of wins he earned in 2012. And there are 11 races remaining for Torrence to do just that.
In addition, Torrence is ranked a solid third in the Top Fuel point standings heading into this weekend.
Much of the upswing in Torrence's performance this season is the affiliation with 15-time NHRA Top Fuel champion crew chief and team owner Alan Johnson, who is also working with and has likewise led Brittany Force to two wins this season, as well.
As a result, Torrence not only has gone on to two wins under Johnson's watch, he also has one runner-up showing and has qualified a class-best No. 1 six times in the first 13 races of 2016.
"I think as far as me making strides, it's the confidence this team has given me," Torrence said in an NHRA media release. "I'm just confident in this car and this team does their job flawlessly. I cannot give them enough credit for giving me the confidence to drive this car.
"Everybody has been together a minimum of two years and that cohesiveness has been a huge part of it. Richard (crew chief Richard Hogan) is more confident than ever and Alan (Johnson) is just the best in the business. To have him at your disposal for consulting or a question or advice, that's a huge benefit."
While Torrence is taking things one race at a time, he's also well aware that not only will he likely make the six-race Countdown for the Championship, he'll also be going for his first NHRA Top Fuel crown.
"We've been digging deep and working as hard as we can," Torrence said. "We're in a fight for a championship and everything you do has to count moving forward.
"You can't stand pat and sit idle to win a championship in this class. The parity is better than it has ever been. We're trying to get up there and close that gap and maybe open up the gap with the people behind us. The higher you start in the Countdown, the easier you make it on yourself."
NOTES: Sunday race, which kicks off the annual "Western Swing" (Denver, Sonoma and Seattle) marks the first time in NHRA's 65-year history that the semifinals and final round will be televised live on national network television (FOX).
* * * * * * * * * * * * * * * * * * *
MOPAR MILE-HIGH NHRA NATIONALS FACT SHEET
WHAT: 37th annual Mopar Mile-High NHRA Nationals, the 14th of 24 events in the NHRA Mello Yello Drag Racing Series. Drivers in four categories – Top Fuel, Funny Car, Pro Stock and Pro Stock Motorcycle – earn points leading to 2016 NHRA Mello Yello Drag Racing Series world championships. The NHRA Lucas Oil Series also will be featured at this event.
WHERE: Bandimere Speedway, Morrison, Colo. The track is 10 miles west of Denver, just north of the historic town of Morrison. From Denver, take Interstate 70 west to C-470 and travel south to the Morrison Road exit. Take Morrison Road west to Rooney Road and go north to the track.
COURSE: Championship drag strip; Track elevation is 5,860 feet above sea level; Track direction is south to north.
WHEN: Friday through Sunday, July 22-24
SCHEDULE:        
FRIDAY, July 22- LUCAS OIL SERIES qualifying
MELLO YELLO SERIES qualifying at 5 and 7:30 p.m.
SATURDAY, July 23- LUCAS OIL SERIES eliminations
MELLO YELLO SERIES qualifying at 4 and 6:30 p.m.
SUNDAY, July 24 – Pre-race ceremonies, 10 a.m.
MELLO YELLO SERIES eliminations begin at 11 a.m.
TELEVISION:      
Friday, July 22, FS1 will televise one hour of qualifying coverage at 8 p.m. (ET).
Saturday, July 23, FS1 will televise one hour of qualifying coverage at 11:30 p.m. (ET).
Sunday, July 24, FOX will televise three hours of live finals coverage at 3 p.m. (ET).
2015 EVENT WINNERS: Steve Torrence, Top Fuel; Jack Beckman, Funny Car; Larry Morgan, Pro Stock, Eddie Krawiec, Pro Stock Motorcycle.
MOST VICTORIES: Bob Glidden, 7, PS; Joe Amato, 6, TF; John Force, 6, FC; Allen Johnson, 6, PS; Warren Johnson, 5, PS; Matt Hines, 4, PSM
TRACK RECORDS:            
Top Fuel – 3.791 sec. by Larry Dixon, July '15; 326.95 mph by Brittany Force, July '15.
Funny Car – 4.015 sec. by John Force July '15; 318.39 mph by Force, July '14.
Pro Stock – 6.877 sec. by Allen Johnson, July '15; 201.01 mph by Shane Gray, July '15.
PS Motorcycle – 7.169 sec. by Eddie Krawiec, July '15; 187.96 mph by Hector Arana Jr., July '15.
NATIONAL RECORDS:    
Top Fuel – 3.676 sec. by Brittany Force, May '16, Topeka, Kan.; 332.75 mph by Spencer Massey, Aug. '15, Brainerd, Minn.
Funny Car – 3.862 sec. and 335.57 mph by Matt Hagan, May '16, Topeka, Kan.
Pro Stock – 6.455 sec. by Jason Line, March '15, Charlotte, N.C.;  215.55 mph by Erica Enders, May '14, Englishtown N.J.
PS Motorcycle – 6.728 sec. by Andrew Hines, Oct. '12, Reading, Pa.; 199.88 mph by Hector Arana Jr., March '15, Charlotte, N.C.
TICKETS: For tickets, call (800) 664-UWIN (8946) or purchase online atwww.bandimere.com.
* * * * * * * * * * * * * * * * * * *
NHRA MELLO YELLO DRAG RACING SERIES WORLD CHAMPIONSHIP POINTS STANDINGS
Top Fuel: 1.  Antron Brown, 1,056; 2.  Doug Kalitta, 1,054; 3.  Steve Torrence, 912; 4.  Brittany Force, 896; 5.  Tony Schumacher, 803; 6.  Shawn Langdon, 746; 7.  J.R. Todd, 725; 8.  (tie) Richie Crampton, 603; Clay Millican, 603; 10.  Leah Pritchett, 521.
Funny Car: 1.  Ron Capps, 1,068; 2.  Jack Beckman, 942; 3.  Courtney Force, 892; 4.  Matt Hagan, 828; 5. Tommy Johnson Jr., 803; 6.  Robert Hight, 799; 7.  Del Worsham, 796; 8.  Tim Wilkerson, 760; 9. John Force, 699; 10.  Alexis DeJoria, 697.
Pro Stock: 1.  Jason Line, 1,472; 2.  Greg Anderson, 1,392; 3.  Bo Butner, 898; 4.  Allen Johnson, 773; 5. Drew Skillman, 717; 6.  Vincent Nobile, 666; 7.  Shane Gray, 619; 8.  Chris McGaha, 610; 9.  Jeg Coughlin, 580; 10.  Alex Laughlin, 530.
Pro Stock Motorcycle: 1.  Eddie Krawiec, 639; 2.  Andrew Hines, 505; 3.  Angelle Sampey, 471; 4.  Jerry Savoie, 428; 5. Hector Arana, 344; 6.  Chip Ellis, 333; 7.  LE Tonglet, 289; 8.  Steve Johnson, 258; 9.  Matt Smith, 235; 10.  Michael Ray, 228.
Follow @JerryBonkowski