The LMP2 grid will grow by one for the next FIA World Endurance Championship race, the 6 Hours of Mexico City, with the confirmation of the Greaves Motorsport Gibson 015S Nissan.
Greaves will run the lineup of Roberto Gonzalez, brother of race promoter and RGR Sport by Morand team owner and co-driver Ricardo Gonzalez, along with Bruno Junqueira and Luis Diaz.
Junqueira and Roberto Gonzalez have been co-drivers in the past with the Rocketsports (RSR) team in the Prototype Challenge class of the American Le Mans Series.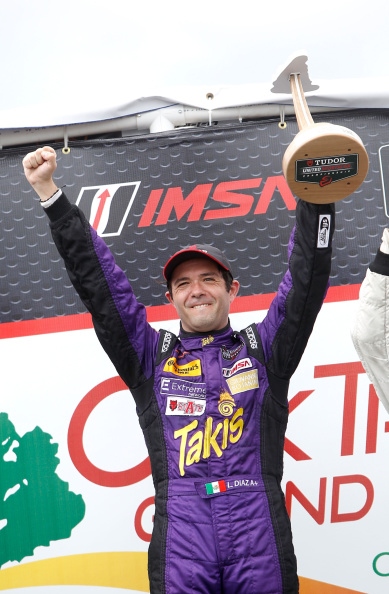 Diaz (right) is another prototype class veteran, with recent PC experience (8Star Motorsports and PR1/Mathiasen Motorsports) added to his LMP2 days with Fernandez Racing.
All three of them also competed in Champ Car World Series races in Mexico City, with Gonzalez and Diaz part of a six-Mexican driver entry in the 2003 race (Adrian Fernandez, Michel Jourdain Jr., Mario Dominguez and Rodolfo Lavin).
Ricardo Gonzalez co-drives the No. 43 RGR Sport Ligier JS P2 Nissan with Bruno Senna and Filipe Albuquerque in the WEC.