Pirelli has confirmed the tire compound selections made for each driver ahead of Formula 1's return to Belgium at the end of the month.
Last weekend's German Grand Prix marked the last race for a month ahead of the summer break and compulsory shut-down that will refresh teams ahead of the final run to the end of the season.
Pirelli confirmed in June it would be taking the medium, soft and super-soft tires to the Circuit de Spa-Francorchamps, and has today released the picks made for each driver.
The most interesting difference is that between Mercedes and Ferrari. Ferrari has gone for a more aggressive strategy, stacking up on super-softs and choosing just one medium set for Sebastian Vettel and Kimi Raikkonen.
Mercedes has three fewer sets of super-softs available for its drivers than Ferrari, and has the most conservative choice of any team.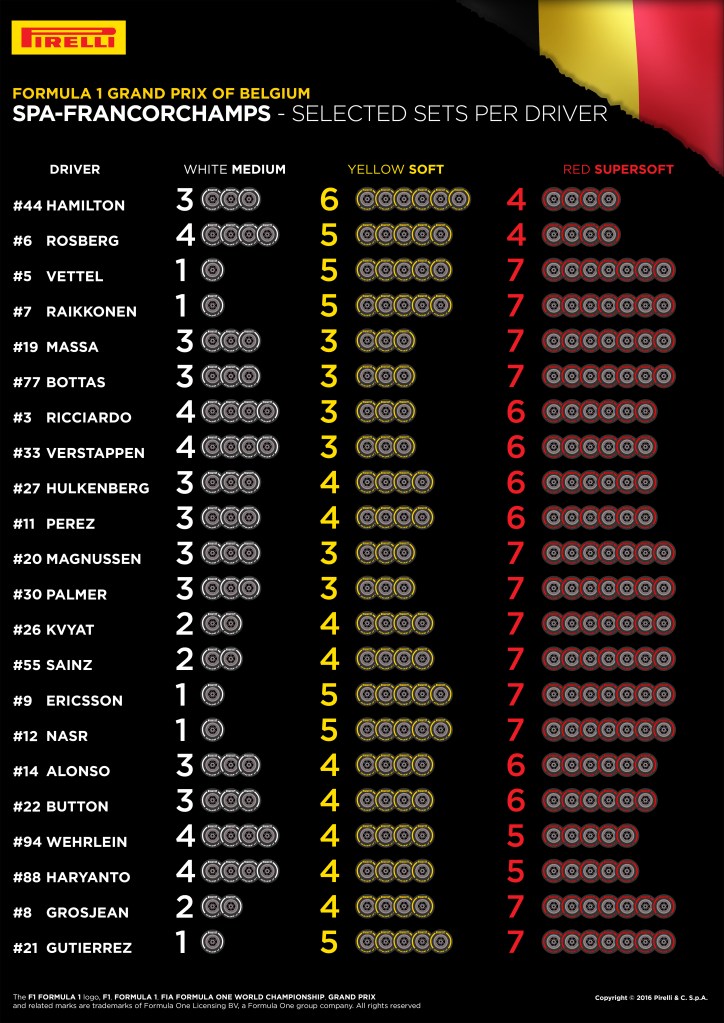 The Belgian Grand Prix takes place on August 28.