Del Worsham had so much fun breaking the NHRA Funny Car national elapsed time record Saturday that he wound up doing it twice.
Last year's Funny Car series champion, Worsham broke the NHRA Funny Car elapsed-time national record in the first of two qualifying sessions Saturday at Seattle's Pacific Raceways in preparation for Sunday's final eliminations of the Protect the Harvest NHRA Northwest Nationals. Worsham's run was 3.841 seconds at 330.15 mph in his Toyota Camry.
But that wasn't good enough for Worsham and crew chiefs Jon Oberhofer and Nicky Boninfante. Worsham then roared right back in the next round and re-set the new national record a little over an hour later, covering the 1,000-foot track with an eye-popping 3.832-second run at 330.88 mph.
In so doing, Worsham also earned his second straight No. 1 qualifying position, adding to the top qualifying spot he earned last week at Sonoma.. It was also his third No. 1 of the season and 20th of his career.
Now comes Sunday's eliminations. Worsham is going for his third career win there, having previously won in Funny Car in 1999 and Top Fuel in 2011.
"We brought this car out at Denver and this thing has just been on fire," Worsham said in a NHRA media release. "The car ran great numbers at Denver, went to Sonoma and qualified No. 1, and came here to Seattle and ran record times. It's coming together at the right time of the year, but tomorrow is when it counts."
Worsham's two record-breaking runs were the anchor of what would be the five quickest runs in Funny Car history. The others to do so were Ron Capps (3.843 seconds), Courtney Force (3.855) and Jack Beckman (3.861). The previous record (3.862 seconds) had been set earlier this year at Topeka by two-time champ Matt Hagan.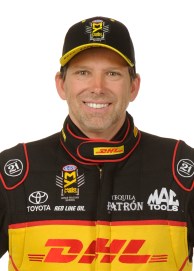 Others that qualified No. 1 in their respective classes were eight-time champ Tony Schumacher (Top Fuel) and Vincent Nobile (Pro Stock). It was Schumacher's 80th No. 1 qualifying position of his Top Fuel career (3.686 seconds at 323.58 mph). Schumacher hopes to earn his fourth career win at Pacific Raceways on Sunday.
Nobile, meanwhile, topped the Pro Stock class with a No. 1 qualifying run of 6.527 seconds at 211.49 mph.
NOTES: For those that may have missed the news Friday, Worsham's Kalitta Motorsports teammate Alexis DeJoria is out of this weekend's race due to suffering a fractured left pelvis last Sunday in a crash at Sonoma. DeJoria came into this weekend holding down the 10th and final spot for the upcoming six-race Countdown to the Championship. However, by missing this weekend, DeJoria will have just two chances to make sure she makes the Countdown — that is if she is able to return from her injury: two weeks from now in Brainerd, Minnesota, and the U.S. Nationals on Labor Day Weekend, her chance to make the playoffs.
Follow @JerryBonkowski