This is really good news from the world of sports car racing, to see that Ben Keating is not only continuing his program despite the end of the Dodge Viper GT3-R's lifespan, but actually expanding to step up to a full-time Prototype effort for 2017 and beyond.
Keating announced the news on Monday and the release from the team is linked below:
—
ViperExchange.com principal and driver Ben Keating has announced the purchase of a new Riley Mk. 30 LMP2 race car and that he has signed co-driver Jeroen Bleekemolen for a fourth-consecutive season in 2017.
Keating's full racing program for his new LMP2 effort is being finalized, but he is presently targeting a return to the 24 Hours of Le Mans the next three years and a campaign in the IMSA WeatherTech Jim Trueman Award sub-championship in 2017.
With the Riley Mk. 30, Keating has a race car eligible for competition in a variety of global championships and races, including IMSA, the FIA World Endurance Championship (WEC), the European Le Mans Series (ELMS) and, of course, the Automobile Club de l'Ouest (ACO) 24 Hours of Le Mans.
In partnership with Multimatic, Riley Technologies led the design of the Riley Mk. 30, which is one of four approved LMP2 chassis for competition in ACO, FIA and IMSA-run championships worldwide beginning next year.
Keating's Riley will be powered by the Le Mans and WEC series-standard Gibson GK428, a 4.2-liter V8 engine that was unveiled at this past June's 24 Hours of Le Mans.
With the Mk. 30 his race car of choice for the next three years, Keating continues a strong association with Bob Riley, Bill Riley and Riley Technologies that has been in place for the majority of this decade.
"To say I am comfortable racing a Multimatic Riley-built race car would be an understatement," Keating said. "We know each other, I know their products and they know what I expect. The LMP2 progran is definitely a new chapter in my racing career, but I am very excited to be able to do it in a Multimatic Riley-built race car."
The world's largest Viper retailer through Texas-based ViperExchange.com, Keating spearheaded the Dodge Viper GT3-R project in a close alliance from the onset with the Rileys and their company.
"We are very excited that Ben has decided to purchase a Riley Mk. 30 for his future racing programs," said Bill Riley, President of Riley Technologies. "It speaks to the experience we have together and the faith he has in our race car designs. This also gives us the chance to continue to work with Ben, in a constructor support role for his LMP2 program, for several more years to come."
Bleekemolen returns in 2017 as Keating's primary co-driver for a fourth-straight year.
"I'm really happy to be back with the same co-driver for another season," Bleekemolen said. "We have had some great success together, and I'm looking forward to building on that and adding even more. Ben is a great co-driver. He is really fast and with that we already got many wins."
Keating and Bleekemolen are in their third season together racing Riley Technologies-built Dodge Viper GT3Rs in the IMSA GT Daytona (GTD) division.
The duo co-drove the No. 33 ViperExchange.com/ Gas Monkey Garage Viper GT3-R to their second GTD win of 2016 one race ago earlier this month at Road America in Elkhart Lake, Wisconsin, and currently rank third in the season championship standings.
Keating and Bleekemolen will race a Riley-designed prototype for the first time in 2017.
"I know how much they have put into this project and I'm thrilled to get the chance to race the car," Bleekemolen said. "Le Mans is one of the biggest races in the world, and to go there again with a car built by Multimatic Riley and racing it with Ben is awesome. We are ready for it, and the experience is there to fight for the win."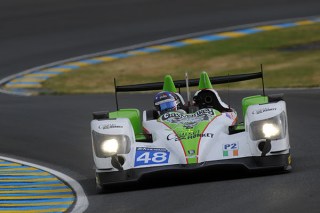 The move to LMP2 follows Keating's first race in that category in June's 24 Hours of Le Mans. Campaigning the No. 48 ViperExchange.com/ Gas Monkey Energy Nissan Oreca 03 entered and prepared by Murphy Prototypes, Keating, Bleekemolen and Marc Goossens overcame a myriad of typical endurance-race issues to finish 15th.
"I enjoyed my first experience in LMP2," Keating said. "With such a great team of drivers at Le Mans, I was disappointed that we were not further up the field. We had problems a couple of times during the race, but to finish was really special."
Keating, co-driving with Bleekemolen and Marc Miller, debuted at Le Mans in 2015 in a GTE-Am division Viper GTS-R that ran competitively and led the race before retiring with transmission issues less than two hours from the finish.
"Finishing Le Mans this year was a big deal, because racing for 24 Hours is extremely challenging," Keating said. "I now really understand how special it is to finish. To see the hundreds of marshals and support crews out there waving their flags at the end was truly special. You really engage with the fans, giving them thumbs up, amazing, like nothing I have ever experienced."
While a victory is the obvious main motivation and goal, the spectacle of Le Mans is another reason Keating hopes to earn an invitation to the Circuit de la Sarthe classic the next three years.
The path back to Le Mans the next couple of years will in part go through the IMSA Jim Trueman Award, a sub-championship within the overall WeatherTech series that recognizes and serves as an incentive program for Pro-Am drivers like Keating.
In addition to competing for the honor at each race, the year-end Jim Trueman Award winner will earn an automatic and highly coveted invitation to compete in the LMP2 class at the following year's 24 Hours of Le Mans.
With the first round of both the overall 2017 IMSA WeatherTech Championship and the Jim Trueman Award just around the corner in January with the Rolex 24 At Daytona, one of the first items of business for Keating will be testing his new LMP2 this year.
"We plan to test in November and December," Keating said. "As soon as we can, and that's not soon enough for me! I believe in Bob and Bill Riley and the cars they build, and I am excited to purchase such an amazing piece of machinery, which I will co-drive with Jeroen. You can't ask for more."
Next up for ViperExchange.com and the IMSA WeatherTech SportsCar Championship is the Michelin GT Challenge at VIRginia International Raceway (VIR), August 26 – 28. The race can be seen live on FOX Sports 1 (FS1) at 1:30 p.m. EDT on Sunday, August 28.