Even though she died of cancer in 2013, a new effort will assure that the memory and spirit of Tammy Oberhofer lives on.
Tammy was the wife of Jim Oberhofer, vice president of Kalitta Motorsports and crew chief for Doug Kalitta's Top Fuel team. Having worked in drag racing for over 20 years, Tammy was well-known within the sport and a friend to many.
Tammy and Jim's relationship was a true love story. Her passing left a huge hole in Jim's heart. He partly filled that void by writing and publishing a touching and very personal book about his wife last year called "Top Fuel For Life: Life Lessons From a Crew Chief."
Now, Jim Oberhofer has gone one step further to make sure Tammy's impact upon the sport isn't soon forgotten. On Tuesday, Oberhofer – known in the sport by the nickname of "Jim O" — announced the formation of the "Tammy O Foundation" to raise money for charitable causes in and around the world of drag racing.
Donations as well as proceeds from "Top Fuel For Life," which is available at the Team Kalitta website, at NHRA national events, the Patrón merchandise hauler and on Amazon.com, will provide funds for a number of Tammy Oberhofer's favorite charities, including BRAKES, Pandas International, Racers for Christ, DRAW and Infinite Hero Foundation.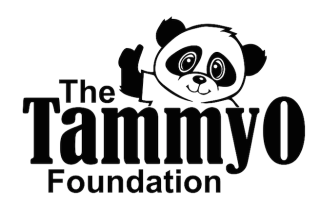 "I wanted to do this the right way," Jim Oberhofer said in a statement. "This allows me to be able to donate to things that I know Tammy would have wanted me to donate to.
"Ashley O (the couple's daughter) and I have made a list and we are going to continue to support as many people as we can."
The panda logo for the Tammy O Foundation – pandas were one of Tammy Oberhofer's favorite things – was designed by renowned motorsports artist Kenny Youngblood.
All four Kalitta Motorsports cars – the Top Fuel dragsters of Doug Kalitta and J.R. Todd, as well as the Funny Cars of Del Worsham and Alexis DeJoria – will carry stickers of the Foundation starting at next week's U.S. Nationals in suburban Indianapolis.
Follow @JerryBonkowski