Tire testing of the new, wider Pirelli tires from 2017 and beyond kicks into high gear this week and really, this month of September.
Ferrari is undergoing a two-day test at Barcelona's Circuit de Catalunya; meanwhile at Le Castellet in France, Mercedes AMG Petronas is hitting it hard at Circuit Paul Ricard for a three-day test.
Mercedes ran Pascal Wehrlein in a modified version of the Mercedes W06 Hybrid, for today's running at Paul Ricard.
Mercedes will also do two more days of testing at Paul Ricard on Sept. 21-22.
Pirelli has confirmed the new front tires will be 305mm wide compared to the 245mm width today, and the rear tires will be 405mm wide compared to 325mm today.
Here's some photos of the side-by-side comparison of the 2016 tires versus the 2017 tires, thanks to Mercedes.
Four photos below: all photo credit: Mercedes AMG Petronas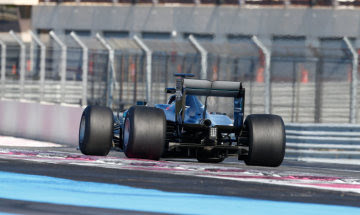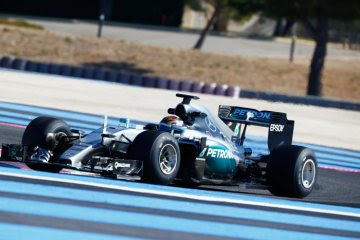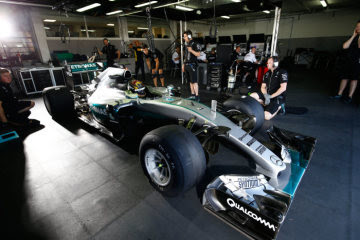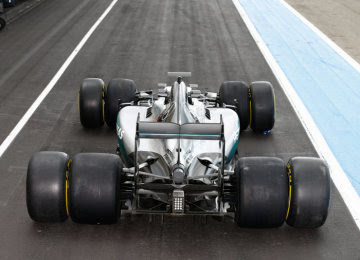 Photos below are via Pirelli: