How many times have you watched a Grand Prix or an IndyCar race and thought to yourself, "Boy, surely I could have made a different call in that particular situation?"
Now you can. Except not just on the strategist's chair, but also from an overall team management standpoint, thanks to SEGA's new Motorsport Manager game, which premieres this month for PC, Mac and Linux.
The obvious difference in Motorsport Manager versus most traditional racing games is that this looks at motorsport from a macro standpoint of a whole team perspective, rather than just a driving standpoint where you get behind the wheel.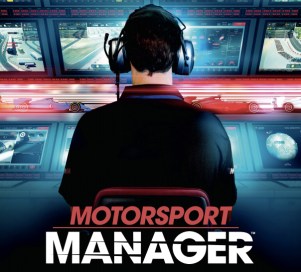 No, here, you immerse yourself from a team perspective – you are literally responsible for making every decision, split-second in the moment or overall for the bigger picture, to help either keep your team at the top of the heap, move your midfield team into podium contention or build your team and brand from the bottom up.
It's quite sophisticated and amazing how much detail has gone into the production of the game, from the starting point of whether you were to just to do a single race versus the more logical step of career mode – which is the greater point of the game.
As in Formula One, of which official mention is carefully avoided – as are the circuits you're competing on, which look similar but are different enough for Motorsport Manager purposes – teams have their own status and goals.
BUILD THE TEAM
If you start with a big team, say a Mercedes AMG Petronas equivalent, the pressure is higher going in. You know that everyone expects you to win; you have a huge budget, an excellent car and driver lineup, a great staff and a significant amount of sponsorship. It then becomes up to you to manage that team to keep it at the top of the heap with the moves you make.
Say you're running a more traditionally midfield team, a Williams-like equivalent (Windsor Racing in the game setting). You've been great before, contending for titles, but you've also endured some rough patches. Within the game context, you can be the guiding force that helps lead that team back to glory if you sign drivers that bring either a huge amount of talent or a huge amount of marketing potential, to get the team noticed.
Or if you're starting at the bottom, you have almost zero expectations… and not much more of a budget. Your goal is to overachieve; to build your team methodically and occasionally hit that abnormal new technological marvel if you've hired a crew member who knows how to read the rulebook.
"It's all about you as a manager – hiring drivers, developing the car, investing the time into building of technology. You take your car to the race and make strategy calls," says Sam White, a developer for Playsport.
Regardless of which team you select, there's all the factors that go into running a team that you are tasked with operating. Whether it's hiring drivers, finding sponsors, or making chassis improvements, you have to figure out what makes the most sense and is the most cost efficient at a particular point in a time frame.
If a new part is coming on board, you have to decide which of your two drivers get it first, and how long it will take to build a second part. But you are working constantly to improve your outfit.
All the parts of the car are only part of the program – you also have to manage your drivers.
"Drivers… that's start of the show," says White. "You've got your two main drivers and a reserve driver. It might be a case where you find the young talent… and get them some track experience. The other two are the main guys. Build a great rivalry within the team. With teammates… as the season goes on, you ask which driver does better? We encourage the team to manage the drivers."
Scott Speed, who competed in F1 for Scuderia Toro Rosso from 2006 through 2007 but has been a part of the development process, noted how important having the right teammate is for a situation.
"Yeah you need this on and off the track – you really need strong chemistry. It's about how you get along together. It's really, really hard to perfect," says Speed, the 2015 Red Bull Global Rallycross Supercars champion for Volkswagen Andretti Rallycross, who along with teammate Tanner Foust have developed quite a good rapport in that series.
Then there's the staff and sponsors to manage.
MASTER THE TECH
Oh yeah, then there's the factory to build up. Your Brackley/Maranello/European city equivalent is your headquarters where all the magic happens.
"Different teams have different design center, factor, better opportunity to build parts," says White. "Some might have housing or simulators. All of these things cost money and take time. For the long term, you're more inclined to spend on long term-investments."
WIN THE RACE
Finally, you get to the track. And then all your race weekend decisions must be taken. Sorting the setup out of the box is key to success. You have to make sure you're on the preferable tire compound, the right engine mapping… or do you split your strategies?
You progress through a race weekend, obviously trying to win if you're at the front, but if you're not, it's about maximizing your performance.
There's so much more that goes into a weekend and as Speed relates from the driver's perspective, it's the managerial and strategy side of the sport that is often more fascinating to follow – and that's what Motorsport Manager attempts to capture.
"One of the interesting thoughts I had doing this project, is that I think this game is more about motorsports and how you integrate everything," Speed says.
"You're always second-guessing when you're watching, but now you can do it?
"To get involved shows you what it takes and it makes more sense. Man, I think these guys did an awesome job, and you start to understand the psychology of how it all works.
"Racing's very much a team sport, but 90 percent of the people in the sport think it's a driver sport. This shows how important the whole team is."
Further information is available via the game's official website, www.motorsportsmanager.com.
Three feature videos are linked with the corresponding sections, above.