Alexander Rossi knows a thing or two about speed. The talented, 24-year-old American was on the fast track to Formula One and made his first five Grand Prix starts last season before a late switch to IndyCar this year brought him into Andretti Autosport. Rossi then delivered one of the best months of May for a rookie in history, culminating with a surprise but well-earned victory at the 100th Indianapolis 500.
Still though, there's no forecasting how he could have handled a completely different type of speed – saddling up as a passenger aboard Edge 540 Pilot Kirby Chambliss's plane, for the ultimate head-to-head race of speed, power and G-Force.
The video is above, and a description of what happened is below.
Rossi gave Chambliss a ride in an IndyCar two-seater around the 2.5-mile Indianapolis Motor Speedway oval, before Rossi would then join Chambliss' plane.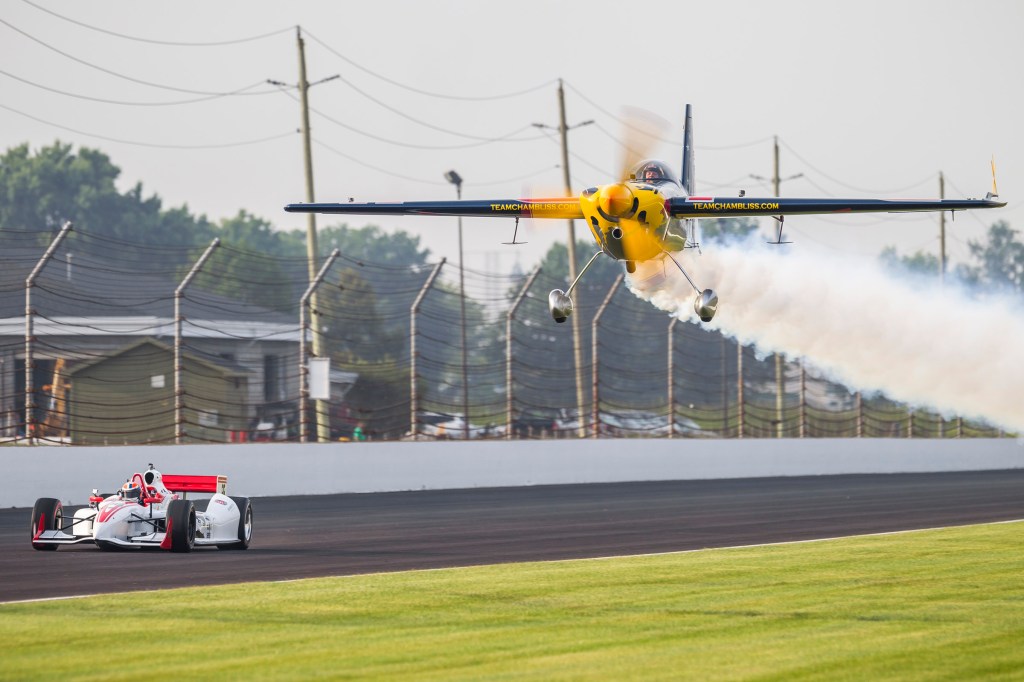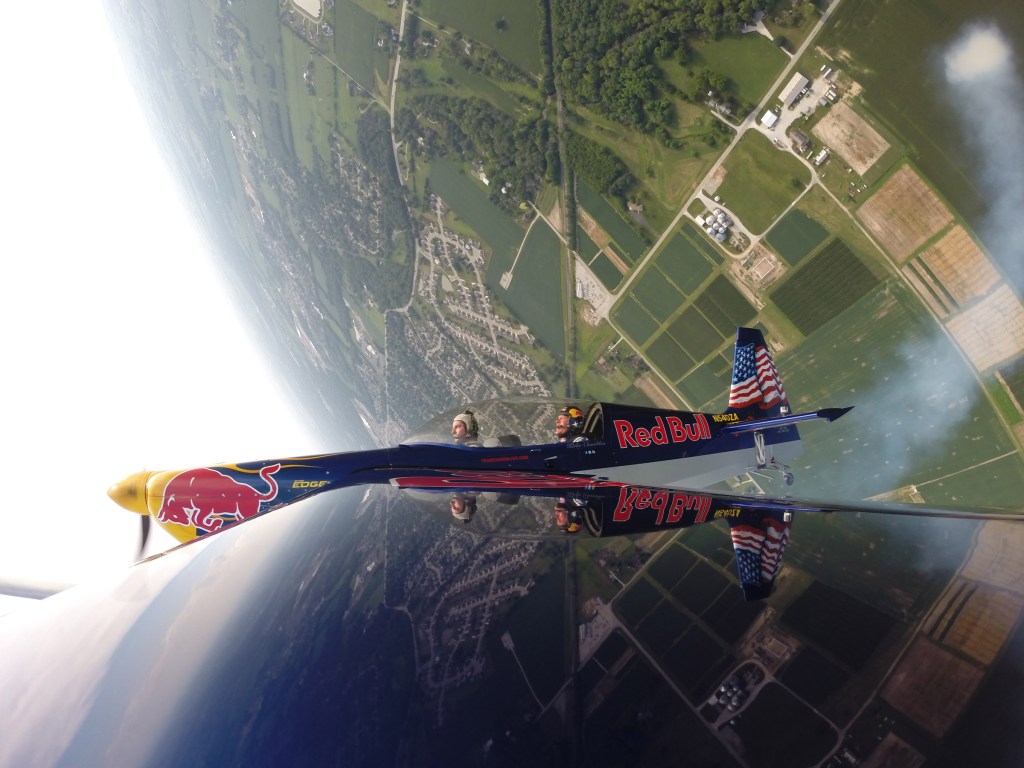 A two-time Red Bull Air Race World Champion, Chambliss battles the endurance and stamina needed to race on the Indianapolis Motor Speedway before propelling Rossi to new views of the track.  Hitting upwards of 10G-Force, Rossi experiences first-hand the thrilling high-speed, low-altitude flight of what makes Red Bull Air Race one of the most exciting motorsports.
Twenty-two pilots will take to the skies as Indianapolis Motor Speedway transforms into a runway on October 1-2 for the first ever Red Bull Air Race in Indianapolis.