If you happen to be driving on San Francisco's famous Embarcadero on Thursday and see two Indy cars closing in on your rearview mirror, don't fret, you won't be seeing things.
The Team Penske cars of Simon Pagenaud and Will Power will take to the streets of the Embarcadero around 11:45 a.m. PT before meeting with fans at the adjacent Pier 39.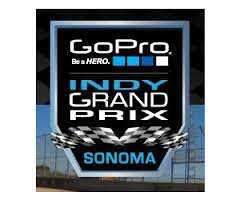 Pagenaud and Power are both vying for the Verizon IndyCar Series championship, the only drivers still eligible for the title. Pagenaud has a 43-point lead over his teammate heading into Sunday's season finale.
The IndyCar Astor Cup championship trophy will also be part of the procession, riding in a two-seater Indy car – and will then be put on display at Pier 39 for fans to look at.
The parade around the Embarcadero is to promote Sunday's GoPro Grand Prix of Sonoma at Sonoma Raceway. For the 11th consecutive season, the IndyCar championship will come down to the final race of the season.
The race will air live on NBCSN at 6:30 p.m. ET and 3:30 p.m. PT.
Follow @JerryBonkowski