SONOMA, Calif. – Sunday's result in the Verizon IndyCar Series finale at Sonoma Raceway was the perfect end to a maiden championship season for Simon Pagenaud.
Pagenaud dominated in Wine Country, then downed a glass – or several – from the winner's goblet handed out by the track.
And with Graham Rahal finishing in second, it was a case of everything coming full circle for the Frenchman's dream on American soil.
The driver who's got his hands on anything and everything over the last decade, in an effort to ascend to the top of the heap in IndyCar, has at last joined the ranks of the elite.
With little money and one shot to make it here, Pagenaud was cast back in 2006 as an unheralded rookie who had to win the championship or head back to his homeland. Countless European drivers have cast their lot to try to make it here, but there's only a handful that stick.
Pagenaud beat one of that year's championship favorites in the Formula Atlantic series… it was Rahal. The field also included future IndyCar star James Hinchcliffe and a handful of other notables who went on to bigger and better things in other championships.
The pressure of needing to win that year was something that weighed heavily on the then-22-year-old Pagenaud at the time.
"It was my first full year – I had to win, otherwise I'd go back to France and do another job! And that was way more stressful than anything I'm experiencing now," Pagenaud told me going into Pocono.
"That was… 'This is gonna be your life for the next 20 years,' or you go do something else! It was enjoyable, but it was very stressful. It laid the roots of what I built the last 10 years. A lot of dedication and determination, and driving with all the guts.
"Yet I was trying to be smart. That year in Atlantic was about having consistency and being smart… I couldn't [screw] it up really!"
Screw up he didn't, and he went on his way from there. But the wayward run of timing and the open-wheel merger of 2008 – the Atlantic series fed drivers into Champ Car whereas Indy Lights drivers went into IndyCar – left Pagenaud sidelined after just one season in Champ Car in 2007. You know the story by now; he and Will Power were then hungry young lions in Derrick Walker's Team Australia, determined young guns who've since morphed into more complete packages.
Pagenaud's hiring by another Walker protege and the man who brought Roger Penske's team back to glory – Gil de Ferran – helped keep Pagenaud's career going.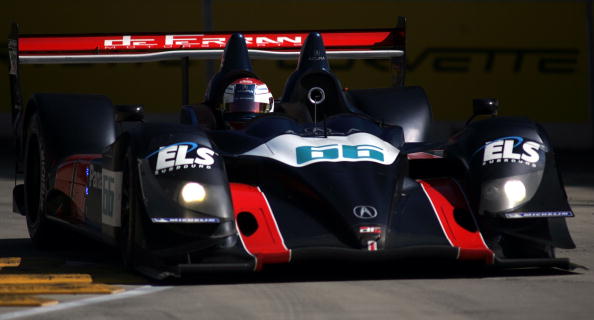 "It was a dream, but a very far dream. Gil de Ferran told me when he hired me, 'You got to forget your dreams about driving in IndyCar,'" Pagenaud reflected last night.
"I said, 'Yes,' because I wanted to drive.
"I quickly realized that it wasn't gone, and that I lied, which I did. But it was okay because he taught me a lot of things. I completed myself as a driver with him. I used that opportunity to drive sports cars with a lot of open regulation.
"It allowed me to understand better what racing is all about, not just turning right. There's so much more to it. I think it opened up my window of operation.
"Having Gil next to me, being my 'Yoda,' I say all the time, it's been pretty cool. It's just incredible when I look back that I've been able to accomplish this."
And the accomplishments have come from there. Pagenaud and de Ferran came close to an American Le Mans Series championship together in 2009 and it was only when Acura withdrew its full factory support that Pagenaud was finally able to break through the following year in the Patron Highcroft Racing privateer program, then driving with David Brabham, and Marino Franchitti in the endurance rounds.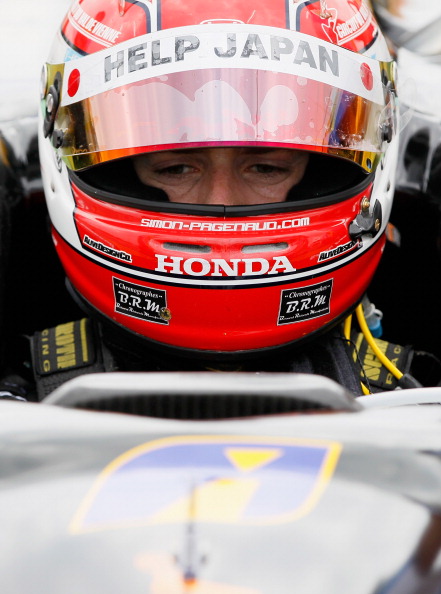 The desire to return to IndyCar still burned and three cameo appearances as a fill-in in 2011 – in two different teams, three different cars, three different tracks and with no past experience with any of them – marked Pagenaud as a man who was destined for a second chance.
He ended that three-race run of IndyCar fill-ins in the most random and perhaps hilarious of ways. With his first name only one letter off Simona de Silvestro's, it was Simon Pagenaud tasked with wearing de Silvestro's firesuit at Sonoma. Say that three times over and not only will you get tongue-tied, you might get stopped at customs… which is why de Silvestro couldn't race in the first place.
"That's funny, yeah. I didn't think about that," Pagenaud said.
"Barber was a good place. I think I started last or something. My qualifying was bad. We finished eighth behind Helio. I got a contract from Sam Schmidt really quick. That was really cool. I filled in for Justin in Mid-Ohio, then Simona here. This wasn't a good experience here. The car wasn't really good. We worked really good over the weekend. I don't know, we finished 10th? (15th, -Ed) It was incredible.
"It was not my favorite track up until today, for sure, just because it's very difficult here. It requires to be very careful with your tires, but also it's a different feel than most tracks. You can't really lean on the tires, you're just sliding all around a lot, which is now a lot of fun, for sure, but the car makes a big difference here."
It's that last line that then pivots nicely to Sunday night.
Sonoma was not a track Pagenaud had done particularly well at until this weekend. Finishes of 15th, seventh, fifth, third and 16th are OK but not the equivalent of say, a Power, who'd won at the track three times previous.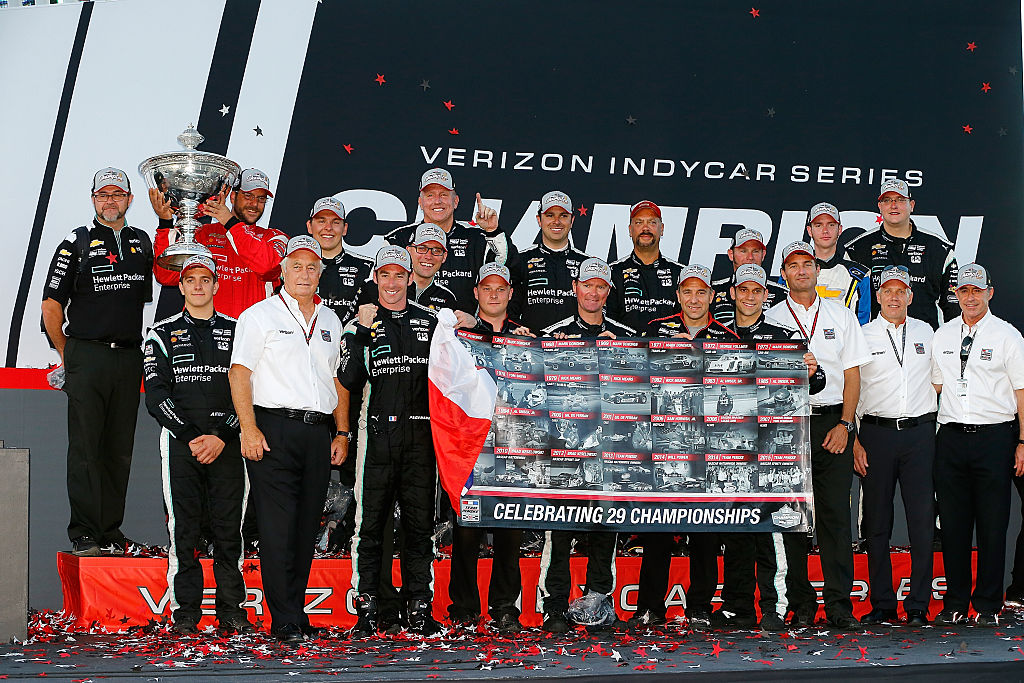 But Sonoma was the track in 2016 where Pagenaud and the No. 22 team – Team Penske's newest group, led by longtime engineer Ben Bretzman and strategist Kyle Moyer, that took time to gel but once they did, have excelled throughout the year – were arguably the most dominant they have been all year. It seems hard to believe this group was 11th in points, winless, last year.
Each of his wins this year carried a greater significance than the last, and it tied to a moment in his past career.
Consider at Long Beach, it was where Pagenaud made his North American debut in Atlantics. It was where he'd won in sports cars, including with a famous last lap pass of Adrian Fernandez's screaming Lola Aston Martin in 2010. And it was where he won his first IndyCar race for Team Penske.
At Barber, it was the track where he made his IndyCar return. He won by beating Rahal – his old Atlantic adversary – in a thrilling, straight fight.
Domination at the Indianapolis road course recalled his 2014 win there, at that race's inaugural event.  And it also recalled the last time he won three straight races, which propelled him to his most recent championship.
The Mid-Ohio win was his signature moment of aggression; a pass of Power that didn't seem possible, yet left his longtime friend and teammate left to tip his cap. And his back wasn't even at 100 percent.
And then there was Sonoma, where Pagenaud crushed it from qualifying. He delivered a psychological blow when he beat Helio Castroneves to the pole, and then promptly stomped the field on Sunday leading 76 of 85 laps en route to the fab fifth win.
Even though he didn't win, Pagenaud also drove his best yet on ovals. There was Texas when – there's Rahal again – Pagenaud backed out of the four-wide battle that Rahal ultimately won, yet Pagenaud drove smart to break Power's summer run of momentum and bounce back from his one mistake at Pocono. There were also top-fives at Phoenix and Iowa, the short ovals.
And as Pagenaud also reflected, it's the days when the results didn't come that also won him this championship. That brutal four-race stretch of 19th, 13th, second and 13th from the double points Indianapolis 500 through Road America could have cost him his points lead. As it was, he only lost a net of 33 points – from 114 leaving the '500 to 81 after Road America – and surviving that stretch was critical because no one else gained enough to make further inroads.
PAGENAUD'S POINTS LEAD TO POWER, ALL SEASON
"To me the biggest point this season was when it was bad," he said. "Obviously we always see the good days. De Ferran told me, If you can have a bad day and nobody notice, that's when you can win a championship. Watkins Glen was one of those days, one of those weekends where I honestly had no pace. I didn't do a good job. I just couldn't find a way around this racetrack."
Pagenaud packs that rare combination of speed, tenacity, humility, humor and versatility into a racing driver's body and has been nothing short of a pleasure to cover for the entirety of my motorsports writing career. And rarely – if ever – is a bad word uttered about him.
This is a guy who's raced Atlantics, an assortment of Honda prototypes, Corvette DPs and GT cars, a Peugeot LMP1 spaceship and IndyCars on a regular basis, but who's also never forgot his roots and gone off and driven rally cars, Honda Civic sports cars and even a freaking Honda Odyssey minivan at Pikes Peak.
He's the son of parents who've made more visits to him in his new U.S. home of Charlotte, having moved from Indianapolis. He's quintessentially French – he's fully rolled with the "Jean Girard," wine and baguette jokes, played chef in a run-up to Sonoma and even took a number of questions in French during the post-race press conference.
"What I'm thinking about right now is it's been a long career," he reflected. "You start, 7 years old. You go through a lot. I remember my first race in France in a go-kart. It was raining. I had my visor open because I had the wrong helmet. I still have that picture at home. The ground I covered since is quite incredible.
"I just feel so blessed to being a human that has been able to live his dream and get to this. I basically accomplished all the dreams I had. Obviously the Indy 500 is next. But this was my kid's dream, so I'm very emotional inside even if it doesn't show."
Indeed, Simon Pagenaud is now fully living that American dream after an incredible journey to get to this point. The support of longtime girlfriend Hailey McDermott and their new dog Norman are providing him that place of strength on the personal side; the dedication and "Penske perfect" mantra at Team Penske have done so for him professionally – and he's noted how important it was to win for each of his sponsors, PPG Automotive Refinish, Hewlett Packard Enterprise and Menards. He's the driver that leads a 1-2-3 for Team Penske in the team's 50th season.
The 2011 Sonoma race marked Simon Pagenaud's last race as a part-time IndyCar driver.
The 2016 Sonoma race marked his first as an eternal IndyCar champion.
And that feels damn good to write about a great driver and, perhaps, an even better guy.