Sometimes, the most obvious things are the easiest to overlook.
I was speaking with a fellow reporter the other day and the conversation turned to how NHRA has had so few scandals compared to other sports over the last 25 years or so.
While other professional sports leagues have had more than their share of drug use, gun use, DUI's, domestic violence and more, the NHRA – for the most part – has been relatively free of such sordid activities within its four major professional classes: Top Fuel, Funny Car, Pro Stock and Pro Stock Motorcycle.
Granted, everyone is not a choirboy or choirgirl in the NHRA. There have been a few instances over the years that a rumor may have raised eyebrows, but for the most part, the teams and the sanctioning body have made sure that if there is a problem, they'll police themselves and make sure the problem is corrected quickly.
The biggest scandal that the NHRA has faced in the last quarter-century came early in the 1990s when three-time Pro Stock champion Darrell Alderman pled guilty to federal charges of conspiracy to possess and distribute cocaine.
The NHRA suspended Alderman for his off-track actions for nearly two seasons, but he eventually returned to competition after paying his debt to society on the federal level as well as to NHRA. He even won a third Pro Stock championship (1994) after returning to the sport's good graces.
He'd go on to race for another decade before retiring from the sport.
"The NHRA made a very strong statement," Alderman said in a January 3, 1992 statement after his suspension was first announced. "What I did was wrong and this is the penalty I have to pay."
Alderman is a classic success story of someone who did wrong, admitted he was wrong and then did everything in his power to turn his life around – and he did.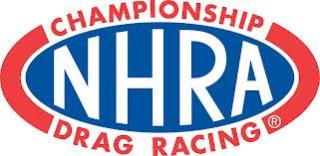 Since then, there have been no similar occurrences of significant wrongdoing within the NHRA and on as large of a scale as Alderman's actions.
Sure, there have been occasional rumors at times, but few have been substantiated. That means either that the NHRA has kept a tight lid on indiscretions, or more likely, keeps a pretty darn clean house – certainly a much cleaner house than many other pro sports.
That's why we don't see or hear about some of the sport's biggest stars — like John Force, Tony Schumacher, Antron Brown, Ron Capps and so many others — ever getting into trouble with either the law or the sanctioning body.
Admittedly, there was one case as recently as last season when a pro driver suddenly up and disappeared from his ride with a major team in the heat of the late summer part of the season.
Fans and media were told that driver was simply released from his contract, but the real reason – the abundance of allegations and rumors notwithstanding – was never officially revealed. There's no need to rehash that now, as the driver has since returned part-time to racing in 2016, but in a different competition category.
But other than that, NHRA has had a very clean slate over the last 25 years – and that says a great deal about the sanctioning body's integrity, ideology and how it watches out over its flock of drivers, crew chiefs, team owners and crewmembers.
It's because of that clean housekeeping that we also rarely hear about cars failing to pass pre- or post-race inspection or see drivers or crew chiefs suspended for cheating.
A large part of why NHRA can be congratulated has to do with its family-friendly atmosphere. Perhaps more so than any other sport, the NHRA fosters an environment that sees families – including two, three and even four generations – not only being part of the sport, they also likely become and stay closer because of the sport, as well.
Think of how popular the NHRA's Junior Dragster program has grown over the last 20 years. Several of today's big stars, including Erica Enders and Leah Pritchett, started out in Junior Dragster racing with their families. They're just a few of the many examples of today's young drivers who got their start – with their families right beside them in the pits – in Junior Dragster competition.
As I said earlier, few major sports have the kind of clean track record that NHRA — and IndyCar, as well, I might add — have.
And while NASCAR runs a clean house for the most part, there have been a number of instances in the last decade of drivers, crew members and the like being suspended or penalized for indiscretions such as drug use or DUI's.
Still, on a whole, motorsports – with NHRA at the forefront – has been a shining example that other pro sports leagues could learn a great deal from.
After all, from both my perspective as a reporter who has covered drag racing for over 30 years and you as a longtime fan of the sport, admit it: Wouldn't you rather read about who won a race or set a national record then who was caught using drugs or got arrested for DUI or hitting their wife or girlfriend (or husband or boyfriend)?
I mean, the NHRA keeps such a clean house – and that we've become so used to it that we rarely think about it – until it comes up on rare occasion much like in the conversation I had with my friend last week.
Then again, maybe it has something to do with one of the key logistics of the sport: it's a heck of a lot easier to stay on the straight-and-narrow both on a drag strip and in life.
Follow @JerryBonkowski