BRASELTON, Ga. – At a race that has long featured guest appearances from all-star drivers, cars and teams, it's the current star cars of the IMSA WeatherTech SportsCar Championship that sign off the 2016 season for the final time in competition at this year's Petit Le Mans.
IMSA's new Daytona Prototype international (DPi) era begins in 2017, which brings to an end the three-year merged fusion of the prior GRAND-AM Rolex Series Daytona Prototypes and the Le Mans style LMP2 coupes.
The new DPis will take cues from both: the overall chassis component of LMP2 from the four ACO homologated chassis manufacturers, while embracing the DP brand of allowing OEMs to design their own bodywork styling for the exterior, and to put their own engines in the back.
There's also a beginning of a drawdown in the Prototype Challenge class and the end for a couple cars in the GT classes, which are at the end of their competitive life spans.
Teams have been planning for the next phase of car evolution over the course of the year and so Petit Le Mans this year marks the race to say goodbye to the original Daytona Prototype formula, which premiered in 2003, as well as some other previous generation models.
The Prototype class will see the biggest change for 2017. All nine cars competing this weekend are expected to field different machinery next year.
Wayne Taylor Racing and Action Express Racing have only run DPs since their entry into GRAND-AM in 2004 and 2010, respectively. Meanwhile, Visit Florida Racing (the former Spirit of Daytona Racing) will shift away from Corvettes – whether it's been an old AGT class Corvette as early as 2000 or now the Corvette DP which premiered in 2012.
These teams are expected to run Cadillac-branded DPis in 2017, but no formal announcement has been made yet by General Motors, nor a timeline revealed for when that will occur.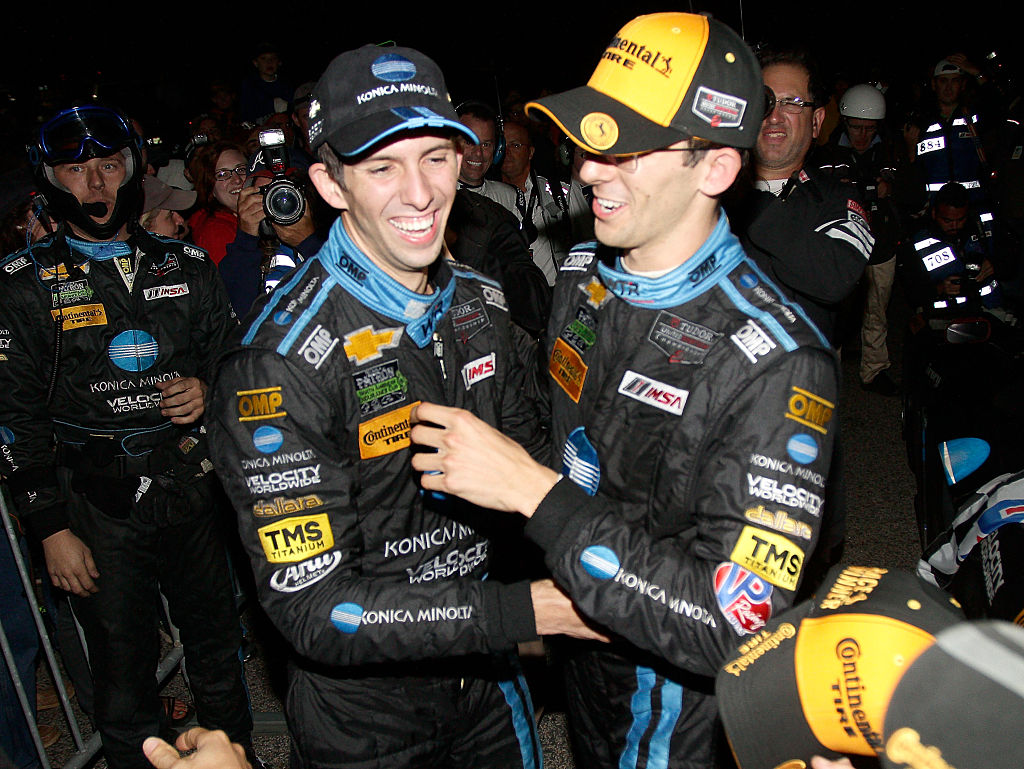 The Taylors, in particular, have professed their appreciation for the DP. Jordan Taylor – one of sports car's youngest and most talented drivers who has made a name for himself as much for his social media presence as his on-track prowess – has often posted about his relationship with the Corvette DP as if it were his long-term girlfriend (send off note below).
But on a serious note, Jordan says the car's been a good workhorse and he'll be sad to see it go.
"I'm very sentimental about the DPs going away," Jordan Taylor said. "These cars mean a lot to the whole Taylor family and we have had a great history with them. I'm looking forward to getting to drive it one last time and pushing hard to win the last race ever for the package."
Elsewhere Mazda's pair of prototypes takes their bow for the final time, which also brings to an end the competitive lifespan of Lola chassis. Although Lola has been out of business for several years, the legacy prototypes live on from their Lola B12/80 homologation that Mazda has utilized the last three years. This year, the engine changed from a SKYACTIV diesel engine back to an AER gasoline powerplant dubbed the MZ-2.0T, which has shown speed but not reliability for most of the year.
"It gives me goosebumps to finish the season with the last Lolas that will ever race professionally," said Tristan Nunez, who shares the No. 55 Mazda Prototype with Jonathan Bomarito and Spencer Pigot. "Growing up, watching Lolas, they were always beautiful cars. The history behind Lola is iconic, and it has held a special place in my heart since I climbed into one in 2014. To be saying good-bye to the car is bittersweet. Everyone says that we have the most beautiful car out there. And we do, but I have the utmost confidence the next car is going to be just as beautiful. I'm honored to drive it in its last professional competition."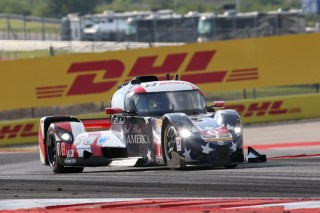 The quirky DeltaWing, the prototype that conformed to nothing except shaking up the establishment, takes what was expected to be its final race outing at its home track, although managing partner Dr. Don Panoz made a surprise announcement on Wednesday that the car is set to run the 2017 Rolex 24 at Daytona in a one-race exemption – details of which should be finalized over the winter.
Panoz helped save sports car racing in the late 1990s and founded the American Le Mans Series, and his DeltaWing creation provided a shot-in-the-arm from when it went to the 24 Hours of Le Mans in 2012. Many of the initial partners involved – Michelin, Nissan, All American Racers and Highcroft Racing – all left thereafter but Panoz has pressed on solo the last four years, and it's kept a lot of good people employed to field the radical lightweight car through its roadster-to-coupe evolution. An innovator, a dreamer and a racer, it would be a shame if Panoz is not a part of the new-look IMSA fabric in 2017 past Daytona.
Lastly the pair of LMP2-spec Ligier JS P2 Hondas could continue in another privateer hands, but with Michael Shank Racing having secured the factory Acura NSX GT3 program and with Tequila Patron ESM running Ligier JS P217 Nissan DPis next year, these existing cars run their final races in these two teams' hands.
Outside the top-level Prototype ranks, the Prototype Challenge class is down to seven cars this weekend. PR1/Mathiasen Motorsports and JDC/Miller Motorsports have announced steps up to the new-look Prototype class for 2017, and Starworks Motorsport has also announced a purchase of a new DPi. CORE autosport, the five-time class champions, have stepped out of PC having announced a switch to the Porsche 911 GT3 R for 2017.
It leaves Performance Tech Motorsports and BAR1 Motorsports, both of which also field cars in IMSA's Mazda Prototype Lites (set to be renamed Prototype Challenge in 2017) series, as the only two PC teams yet to reveal their plans beyond 2017 for the last year of PC, the class. Both Brent O'Neill (Performance Tech) and Brian Alder (BAR1) figure to continue in Prototype Challenge, the series, with customers in either LMP3 or existing Prototype Lites machinery.
In GT Le Mans, Porsche's current model 911 RSR makes its final scheduled North American start with the CORE autosport-run factory Porsche North America program. This car premiered on U.S. shores in 2014 with a win at the Rolex 24 at Daytona and its most famous win occurred here last year at Petit Le Mans, when Nick Tandy and Patrick Pilet won overall in the waterlogged, rain-shortened race after a pitch-perfect performance. A new GTE car was revealed earlier this year and will debut in 2017.
GT Daytona also sees one sendoff to the class' lone American car, the Dodge Viper GT3-R. This year saw an infusion of second-generation FIA GT3-homologated cars – the new Audi R8, Porsche 911 GT3 R, BMW M6 GT3, Lamborghini Huracán GT3 and Ferrari 488 GT3 all debuted this year in Daytona.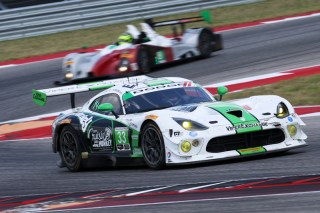 But the Viper, which was there in GTD from the start of 2014, signs off its program this weekend. Ben Keating, the nation's largest Viper dealer (Viper Exchange) has announced a purchase of a Riley Mk. 30 LMP2 prototype next year but figures to maintain a two-car, manufacturer-level presence within GTD next season as his primary full-season effort. Keating and Jeroen Bleekemolen, along with ace third driver Marc Miller, look to send the Viper off with a win this weekend.
Beyond the cars, there's also two driver sendoffs of note. After an incredible 20-year career that's spanned various series, cars, classes and continents, Englishman Johnny Mowlem makes his last planned professional start this weekend in BAR1's lone PC car along with Don Yount and Tomy Drissi. Mowlem achieved much of his success with Porsche but in recent years has still produced that occasional blinder of a moment, his pole for BAR1 at Daytona in 2015 a standout performance.
John Pew also makes his last scheduled professional start as part of the lineup in the No. 60 Michael Shank Racing Ligier JS P2 Honda. Pew shares the car with longtime co-driver Ozz Negri and third driver Olivier Pla and has been part of the fabric with Shank's prototype program – both DPs and P2s – for a decade. The team makes its 250th start this weekend and Pew, who made his Le Mans debut with the team earlier this year, will move outside the spotlight.
Sports car racing is sometimes – OK, often – confusing to follow, but one cool thing is that it's always evolving from a machinery and technology standpoint.
This weekend, forget the future for a bit and embrace the good 'ol cars and drivers set to compete for one last hurrah.