The 2016 Verizon IndyCar Series season is over, but work on 2017 is already underway.
Eight IndyCar drivers will take part in a Firestone tire test Thursday, Oct. 13, at Gateway Motorsports Park in Madison, Illinois (suburban St. Louis).
The test on the 1.25-mile oval will work to determine the optimal tire compounds for the June 17, 2017 Verizon IndyCar Series race at Gateway.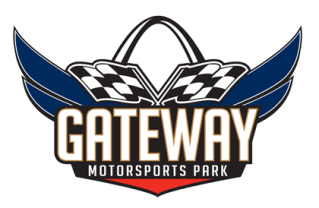 That race will mark the return of the IndyCar Series to Gateway, which previously raced there from 2001 through 2003 (as well as the defunct CART Series racing there from 1997-2000). Current IndyCar driver Helio Castroneves is the only active driver who has won at Gateway, having taken the checkered flag in 2003.
Among drivers scheduled to test are Marco Andretti, Graham Rahal, Ed Carpenter, James Hinchcliffe and Mikhail Aleshin. New Team Penske driver Josef Newgarden is also among the field, having been confirmed to test by Team Penske president Tim Cindric in a conference call earlier this week.
The test is not open to the public. If Thursday's test is impacted by rain, it would be pushed back to Friday, Oct. 14.
Follow @JerryBonkowski