This week was meant to be a heavy two days of running for Pirelli's new 2017 tires, but rain at the Circuit de Catalunya-Barcelona prevented Mercedes AMG Petronas drivers Nico Rosberg and Pascal Wehrlein from doing much running at all.
Rosberg drove the modified 2015 Mercedes chassis, the W06, on Wednesday. The German and World Championship leader was in Barcelona only a day after celebrating the team's third successive Constructor's Championship but only got 60 laps of running in.
Per Pirelli, "cool temperatures in the morning (with track temperatures of 17° centigrade at the beginning of the test) and the rain in the afternoon hindered the work that was done today, making it difficult to obtain representative tire data."
Of those 60 laps, Rosberg ran 46 in dry conditions in the morning and then 14 in the afternoon.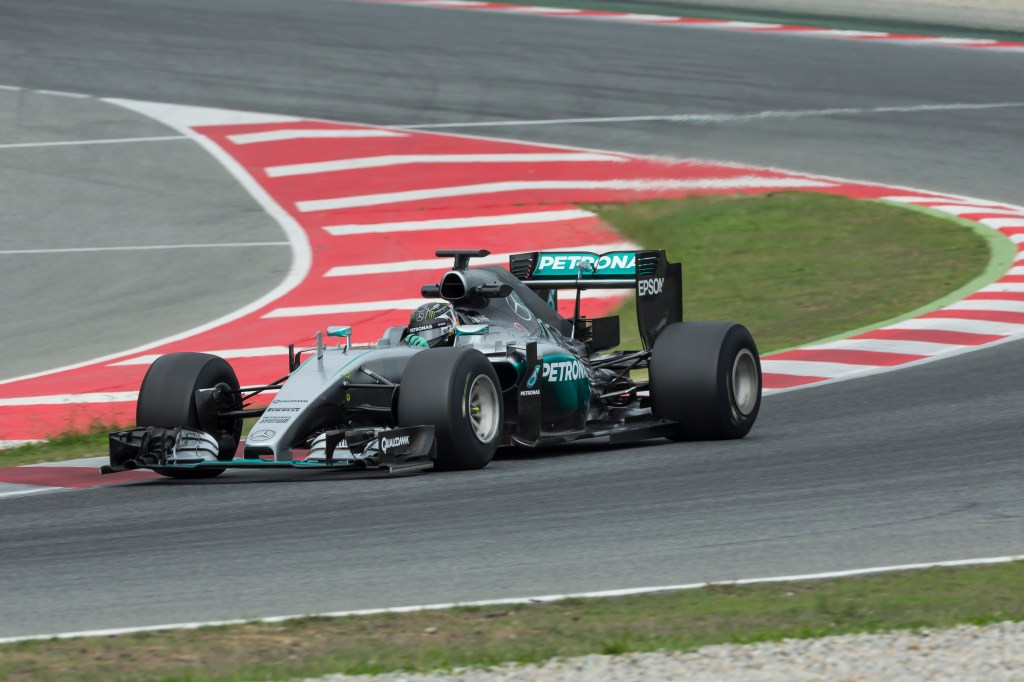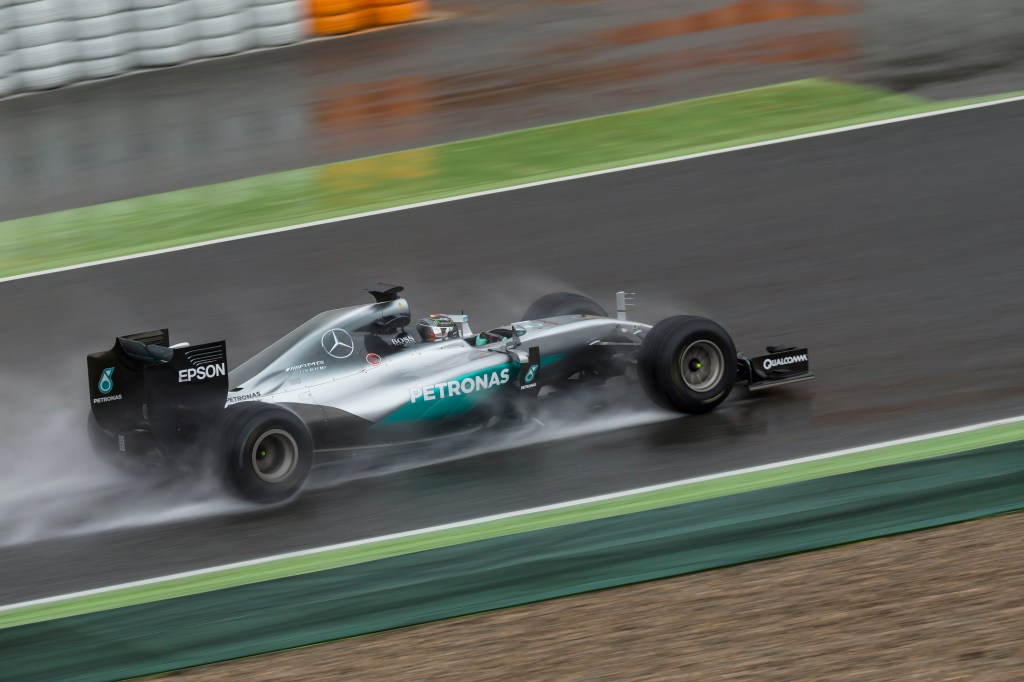 Things didn't improve any for Wehrlein, who took the reins on Thursday, when Lewis Hamilton had meant to be driving but didn't owing to a sore foot.
Wehrlein, the Manor driver, completed 31 laps on Pirelli's Cinturato Intermediate compounds in the wider 2017 sizes. Temperatures were even cooler today as the running got underway with a damp surface, track temperatures of just 15 degrees centigrade, and fog. The rain returned in the afternoon, ending the session prematurely.
"Obviously the weather hindered progress to some extent both today and yesterday, as is not entirely unexpected at this time of year in Europe," said Pirelli's motorsport director Paul Hembery.
"The same can apply to the early part of next year, which is why we are in favor of some guaranteed warm weather testing in 2017, before the season gets underway."
On the subject of warm weather testing, that should take place this weekend with Red Bull Racing testing the 2017 tires in Abu Dhabi from Friday through Sunday.
What Hembery was referencing in his last quote was a row over 2017 preseason testing, with tests set for Barcelona but Pirelli – and some other teams – petitioning to get at least one test moved to a warmer climate. Bahrain has been mentioned.