It's been a busy offseason already, just one month after the checkered flag has fallen on the 2016 Verizon IndyCar Series season.
Josef Newgarden and Sebastien Bourdais have switched teams, a couple other teams have switched (one officially, one close to formally confirming) manufacturers, and the rumor mill is hot over who could go where in 2017.
Seats that are not formally confirmed are:
Chip Ganassi Racing and Andretti Autosport fourth seats (2)
Schmidt Peterson Motorsports (2): James Hinchcliffe and Mikhail Aleshin are likely, but not confirmed back full-time here, though
A.J. Foyt Enterprises (2): Both No. 14 and No. 41 expected to change
Ed Carpenter Racing (2): Full-season No. 21 driver and road/street course No. 20 available
Dale Coyne Racing (1): Full-season driver of second car available; team owner Dale Coyne keen to nail it by end of month
KVSH Racing (1): Full-season driver available; team ownership structure may change
With only those say, six to seven-plus seats available, and as you'll see, a much bigger list of candidates below, there's no telling how crazy the rest of silly season will be from here.
With all that in mind, here's a rundown of the field at play all vying for 2017 seats, in the order they finished in 2016 plus other theoretical possibilities. It does not include veterans who didn't race in IndyCar in 2016 (Ryan Briscoe, Tristan Vautier, Simona de Silvestro, etc.). This sets aside those who traditionally only do the Indianapolis 500 plus possible other races (Townsend Bell, Pippa Mann, Alex Tagliani, etc.):
—
VETERANS (3-plus years experience)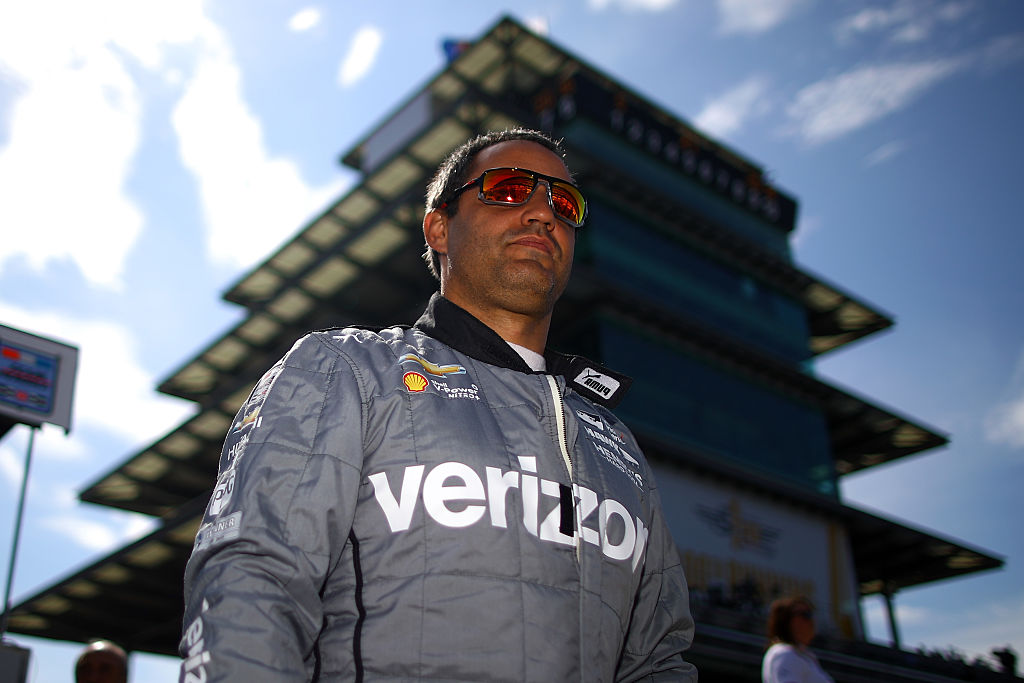 Juan Pablo Montoya (8th in 2016)
Pros: The marquee driver on the market, with so many wins on his resume, championship-caliber potential and huge motivation to overcome a lackluster 2016. Is a great teammate. Linked to several different teams.
Cons: At age 41, he's not the youngest free agent available. Hasn't been dynamic on Firestone's red tires in qualifying on road and street courses.
Carlos Munoz (10th)
Pros: Fantastic at Indianapolis. Occasionally sneaks a podium on strategy. Safe pair of hands who usually brings it home in one piece. At 24, already has three full years experience.
Cons: Still has too many races where he's stuck in the midfield. Not the best qualifier in the field, although he got better this year.
Mikhail Aleshin (15th)
Pros: If he becomes available, he's exciting to watch, great on ovals, really funny personality.
Cons: Erratic form, and sometimes fades from better qualifying efforts to poor race results.
Takuma Sato (17th) 
Pros: "No attack, no chance" is a style that's often served him well. Very good on street courses. Has long been one of Honda's favorites, which speaks highly for a team that would want to enhance its relationship with the manufacturer.
Cons: "No attack, no chance" is a style that's sometimes hurt his results. Seems hard to believe, but he'll be 40 in January.
Jack Hawksworth (20th) 
Pros: Has better than average talent, and three years experience in IndyCar.
Cons: Qualifying poorly over three years has not done himself many favors come race day.
JR Hildebrand (23rd)
Pros: Excellent at feedback, great development driver, experienced enough from parts of seven seasons in IndyCar, albeit only two of them full-time.
Cons: Would being out of the car full-time for so long hurt a potential full-time comeback, if a spot arises?
Oriol Servia (24th)
Pros: The ultimate plug-and-play solution. An ace fill-in who has served every one of his 14 teams with a degree of professionalism and pace that is unmatched in the paddock.
Cons: Has not driven a full-time season since 2012, with part-time outings each of the last four years.
—
YOUNG GUNS (1-2 full-time years)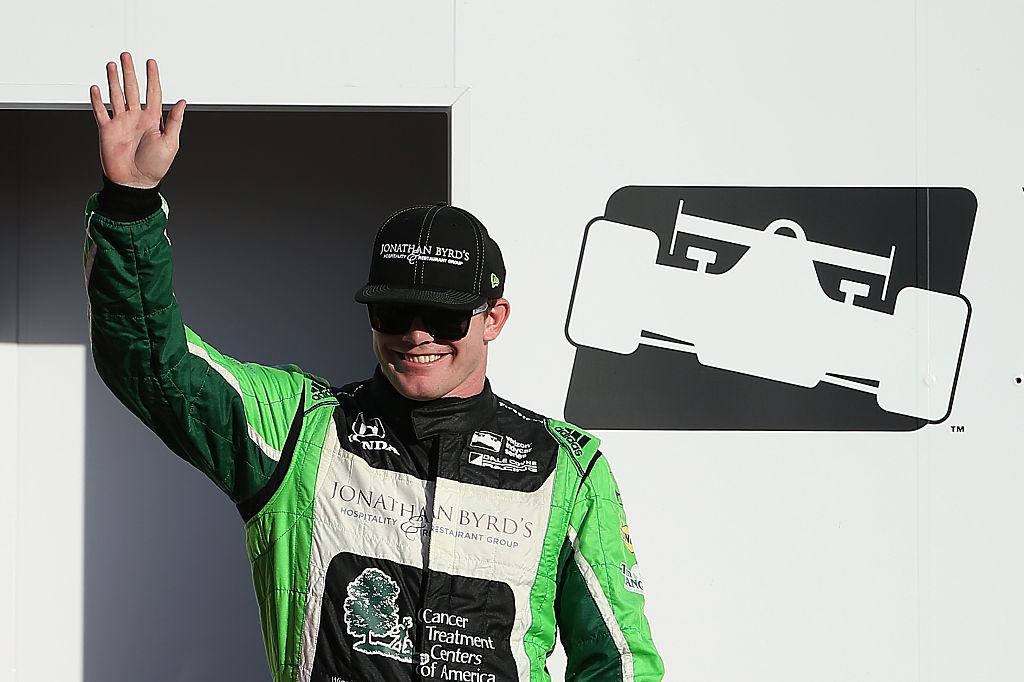 Conor Daly (18th)
Pros: Young, energetic, fan favorite who's a huge ambassador for the sport. Has fantastic race pace.
Cons: Needs to improve his qualifying and cut down on the number of incidents, which can be done.
Max Chilton (19th)
Pros: Dependable pair of hands with potential upside both in terms of personality and occasionally, qualifying pace.
Cons: It's not unfair to say Chilton would seem more attractive to teams for his commercial considerations first.
Spencer Pigot (21st)
Pros: Consistent, clean and a marketer's dream. Pigot is the poster child for Mazda Road to Indy success.
Cons: Another in the "could qualify better" category. Hasn't got to show IndyCar race craft quite like he did in sports cars, when he was able to push harder in a Mazda Prototype.
Gabby Chaves (22nd)
Pros: Potentially dynamic young driver who raced well and clean in the ladder, then again his rookie year in 2015.
Cons: You wonder if his confidence was tested by a trying 2016, between sponsor withdrawals and limited races.
Luca Filippi (26th)
Pros: Seriously quick. What he's done in qualifying for four different teams in limited outings can't be understated.
Cons: Has not managed more than a handful of consistent weekends where it didn't feel the end result was too low.
RC Enerson (27th)
Pros: At age 19, already has a wealth of four-plus years experience from the Mazda Road to Indy. Smooth driving style impressed the Dale Coyne Racing team in his three end-of-year outings.
Cons: Because he's 19, still has even more room to grow and mature – but has come a long way over several years.
Matthew Brabham (30th)
Pros: Overachieved on a limited budget for this month of May with the PIRTEK Team Murray effort. Experienced in a wide range of machinery already, and at 22, has been a U.S. fixture since 2012.
Cons: Hasn't had a full season in any one series proper since 2014, and has occasionally admitted to losing focus.
Sage Karam (32nd)
Pros: Unafraid to a fault, fast as hell and dynamic on ovals. Has sky-high potential with the right people and situation around him.
Cons: While his ladder results on road and street courses were good, his IndyCar ones were not. Would need to cut down on mistakes.
Stefan Wilson (34th)
Pros: Has handled adversity throughout his career with great aplomb and remains determined to succeed.
Cons: Not the out-and-out fastest, or shortest driver available. Has only made two career starts in wildly different circumstances.
Ed Jones (Indy Lights champion)
Pros: Usually better on pace than outright consistency. Good on ovals even despite not having won on one yet. He's got at least three races, the hope for him being that it grows into more.
Cons: Occasionally falls into mini-slumps, and has to work to dig out of them.
—
POTENTIAL GRADUATES (Rookies)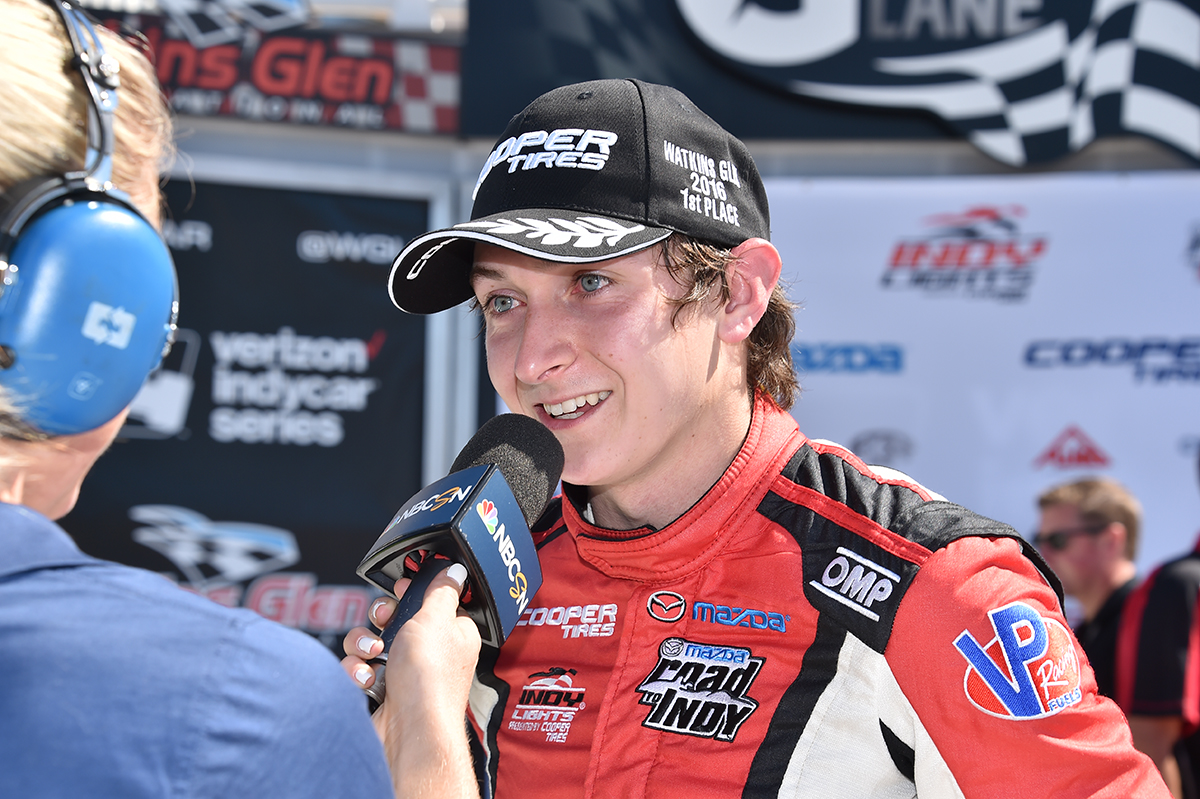 Santiago Urrutia (second in Indy Lights)
Pros: Another in the "fast and fearless" camp. Excellent on permanent road courses, decent on street courses.
Cons: Needs to work on his oval game.
Kyle Kaiser (third in Indy Lights)
Pros: Has improved year upon year in the Mazda Road to Indy to where he could be a respectable IndyCar driver. Consistent across all types of circuits, ovals, road courses and street courses.
Cons: Another who will make the ill-timed mistake, although he cut down on this quite a bit in 2016.
Zach Veach (fourth in Indy Lights)
Pros: Phenomenally experienced and still only 22, Veach has been honing his craft for six years. Very good on permanent road courses, and better than most at ovals.
Cons: Still makes too many mistakes for someone of his age and experience level. Early mistakes this year, in hindsight, cost a potential Indy Lights title.
Dean Stoneman (fifth in Indy Lights)
Pros: Dynamic in race action. A phenomenal passer who is worth the price of admission.
Cons: Not the best qualifier out there, and a driver whose race craft has been under the microscope too much.
Felix Serralles (sixth in Indy Lights)
Pros: Has moments where he's incredibly fast. Is dynamic on ovals.
Cons: Form is erratic at best, as he's rarely consistent over laps but fluctuates regularly.
Jack Harvey (second in Indy Lights, 2015)
Pros: Very good on permanent road courses and has done well to keep his face present in U.S. this year, coaching for Schmidt Peterson Motorsports in Indy Lights.
Cons: Out of the cockpit in 2016 outside of test days, it remains to be seen if he can return to action.
Sean Rayhall (wins in Indy Lights, 2015)
Pros: Raw talent who's rated highly by many racing observers, and has proved his skill set in various classes and series. A throwback and still only 21, but very experienced overall for his age.
Cons: Doesn't have a ton of outright open-wheel experience – two partial seasons in Indy Lights and only one oval start might make it difficult for a transition.
Felix Rosenqvist (wins in Indy Lights, 2016)
Pros: Supreme Swedish talent who could have contended for the Indy Lights title had he driven the whole season. Adapted admirably to street courses.
Cons: Would only be a part-time option at best given his Formula E commitments. Struggled on ovals.
Pastor Maldonado (F1 veteran)
Insert other European veteran driver here
Pros: Assuming at least one driver from a European championship will look to voyage over to the United States, they'll try to adapt. Some do it better than others, and can surprise.
Cons: The "Who?" potential runs high, depending on who it is, and they'd need to learn ovals.