In just four years, the city of Austin has quickly become one of the more popular stops on the Formula One circuit for drivers and team members.
That's not a total surprise as the Texas city prepares to host the fifth annual United States Grand Prix at Circuit of The Americas.
Like most tourists, F1 drivers and teams have taken a strong liking to the three main tourist attractions in Austin: great racing, great music (including at-track concerts Saturday by Taylor Swift and post-race Sunday with Usher and The Roots) and great food, particularly barbeque, chili (the hotter, the better) and plenty of beer.
It's a win-win-win for everyone.
Here's a sampling of how much F1 drivers and officials like coming back year after year to Austin:
Valtteri Bottas (Williams): "Austin is a great city and the people are very nice. Normally the weather is very good – except last year when it was a little bit different! Overall, as a race weekend, with the fans and everything going on it's one of the best races to go to. It's a special Grand Prix."
Felipe Massa (Williams): "Of all the newer tracks COTA is the one I enjoy the most. I also really enjoy Austin itself. It's a very nice city with good restaurants and an amazing atmosphere during the race weekend."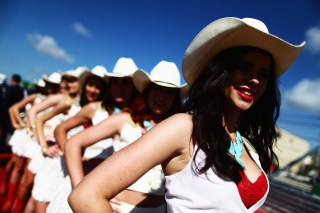 Romain Grosjean (Haas): "(Last year's event) was wonderful. We had a lot of fans and people really came to see the race. It's a great venue and one of the best new tracks we've had in quite a while. The track was great, the city is nice, and it was a very nice experience. There are a lot of bars and concerts going on in the city, and people came from all over the country to see the race. It was amazing."
Esteban Gutierrez (Haas): "It's important to represent America around the world, but now that we get back home and go to Austin for the U.S. Grand Prix, it's something very special because we are on American soil. That gives a special touch to our weekend. More motivation and great energy from the people to achieve a fantastic result.
"I thought (the venue) was fantastic (last year). It was the United States Grand Prix, but it was also like a Mexican Grand Prix. A lot of Mexicans went there. It's not far away from my hometown, and that made it a very nice combination because America makes very great events and the atmosphere was very special. I could not have asked for a better experience. Now that we have a full United States Grand Prix and then a full Mexican Grand Prix, the experiences are more intense.
"I love the center of (Austin) and the vibe that's going on around the whole weekend. In the first year I was there I was the third driver, so in the same kind of way I lived the first season of the Mexican Grand Prix, I lived the Austin Grand Prix. It was really special going around the restaurants and having all the people, everything full and a great atmosphere."
Guenther Steiner, Haas team principal: "(Austin)'s a cool city. People like the United States and Austin is a nice place to be. I think Austin for the team members stands before Monaco and Singapore because it's just a cool place."
Nico Rosberg (Mercedes): "The city itself is awesome and I'm sure everyone in the paddock looks forward to this one. … Mostly I hope it stays dry for the fans: they were amazing waiting out in the rain last time, so they're owed a nice dry weekend I think! They give us such great hospitality that they deserve an exciting show, so we'll do our best to provide that."
Lewis Hamilton (Mercedes): "First up, we're back in the States – which is like a second home race for me these days. I love the country, the culture, the people and the track, so I can't wait to get started. I've got some great memories from Austin, with three wins from four races and, of course, the title win last year. That was one of the highlights of my career, no doubt. It's almost like the American fans have adopted me as their own, so I'll try to channel all of that positive energy into this weekend."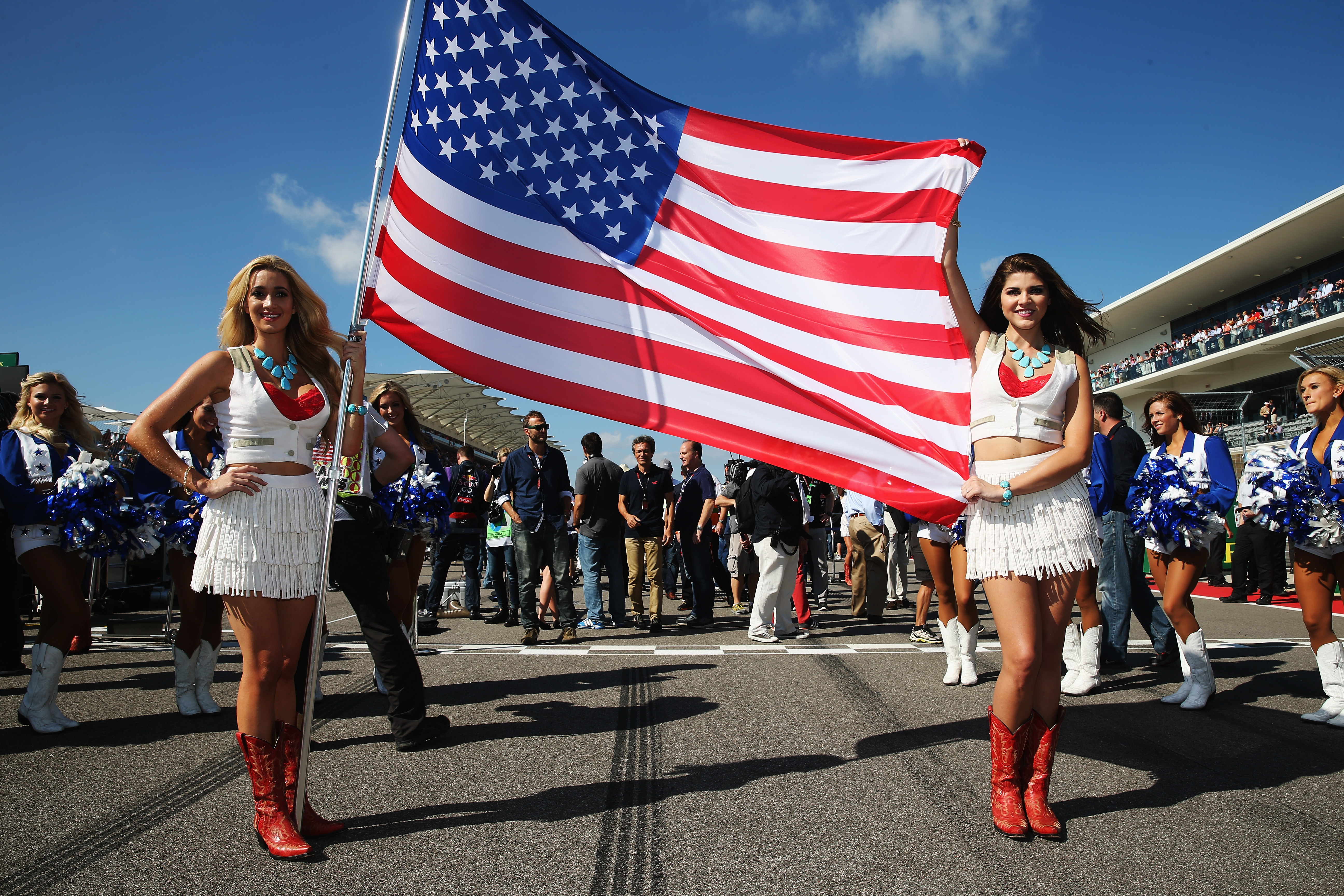 Kevin Magnussen (Renault): "I do love the United States and I know it well from visiting many times. The race in Austin is a great event and the circuit is really good. The fans really get behind you and I'm sure they'll be out in force as the weather looks like it will be a lot better than all the rain we saw last year!"
Jolyon Palmer (Renault): "Austin itself is a fantastic city, the countryside in Texas is superb and the people are so welcoming. There is a lot more Formula One knowledge than I expected as you always think NASCAR or IndyCar when you think of motorsport in the US.
"My problem with the U.S. is the food; there are too many temptations! This is tough as I have to watch my weight so closely. I'd love to be tucking into ribs and burgers all the time!"
Fernando Alonso (McLaren): "The Circuit of The Americas is a big challenge for every car – each sector offers something completely different. The first section requires a lot of precision, as it's a big climb up to the first corner, which you go into blind. The elevation changes put a lot of pressure on the car and it's important to get good traction out of each corner. It's a really exhilarating circuit to drive and you need to work hard at every braking point to keep good momentum around the circuit, as the rhythm is constantly changing along with the elevation as you go around the lap."
Jenson Button (McLaren): "I'm looking forward to heading back to Austin. I've been spending more and more time in the States recently and Austin is a city with passionate fans that really love their racing. The atmosphere downtown is really relaxed and we usually take the opportunity to sample the famous Texan cuisine in one or two of the restaurants over the course of the weekend."
Eric Boullier (McLaren Racing Director): "Everyone at McLaren-Honda is very pleased to be returning to Austin for the United States Grand Prix. It's fast becoming a classic racetrack, there's a great atmosphere, and the fans' love of racing is palpable throughout the weekend. We always receive a very warm welcome from the Austinites and the U.S. is a very important market for us to bring our show to every season."
Daniil Kvyat (Toro Rosso): "I always lose a kilo of weight on purpose before this race to be able to regain it there and eat loads of meat – some ribs with some delicious barbecue sauce! I'm also staying and not flying to the next race until Tuesday afternoon – I will eat more ribs! (Laughs). Austin is small but… very cute! There are a few nice things to do there. I like going shopping to some of the few shopping centers there when we have a bit of spare time."
Carlos Sainz Jr. (Toro Rosso): ""Another thing we can't forget about Texas are the barbecues! Last year I arrived there a day earlier just to be able to go and have a barbecue! Everyone was talking about it, so I had to try!
"The city is actually quite small. There's a very big, long avenue where all the action takes place, with plenty of music – it's somewhere we might go on Sunday night, but not during the rest of the weekend. I like it there. After the race I'm staying in Austin for a couple of days with some friends, it will be fun!"
Nico Hulkenberg (Force India): "The weekend in Austin is one of the coolest of the whole year. It's an event that ticks all the boxes: the track is fun, the city is interesting and the people are great. There's a brilliant atmosphere, which you can feel as soon as you land in the city, and I really enjoy going there."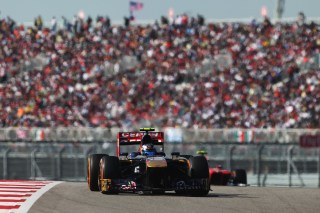 Sergio Perez (Force India): "Before Mexico joined the calendar, Austin felt like a home race for me so I am always happy to go there, to be close to home and to be able to spend a bit of time with my family and friends at the circuit. I always have guests with me and there are so many fans who make the trip from Mexico to see the race in Austin.
"The city is really nice and you're never short of things to do. The whole place comes alive at night and there are so many bars and restaurants to enjoy. Of course, being there to race means we do not really get the chance to go out much, but even going for a walk gives you an opportunity to enjoy the atmosphere and see all the fans. It's a young city, with many students, and that gives it a nice vibe."
Esteban Ocon (Manor): "It looks pretty amazing. It's the Live Music Capital of the World, so I'm hoping to experience that a little bit before the hard work starts for the weekend. And the Texas BBQ looks good too. I'll give that a try, for sure!"
Max Verstappen (Red Bull): "I had a good look around Austin last year and really liked it. I love America in general, the people are so friendly and I always feel comfortable and relaxed there. Burgers and meat, it is so good there. I will probably have to be a bit careful to watch my weight as you can eat so well in Austin. I am sure I will find time for a nice steak though."
Daniel Ricciardo (Red Bull): "The track in Austin is sick, I love it. … Austin city is also awesome, I really like its character. It's raw and authentic which makes it cool without trying to be. The old school bars and music venues which are super cool just makes it work. Pete's Piano bar and Rainey Street has a lot of local music which is a really nice vibe and I want to check out Hotel Vegas this year."
Follow @JerryBonkowski