AUSTIN, Texas – In a country where more circuits have hosted Grands Prix than in any other in Formula 1 history, the one constant for F1 in the United States is the lack of constant stability, and instead, the continuation of change.
The story is no different in 2016 as F1 returns to Circuit of The Americas for the fifth time, with the track now having established a foothold on the schedule as the F1 world around it – and the event itself – keeps evolving to meet consumer demands.
There are, of course, several big changes that have occurred since this time 12 months ago in Austin.
On the grid, as we've covered extensively both throughout this year and this weekend, the arrival of Haas F1 Team on the grid has caused a stir and been a welcome story line throughout the year.
While having an American driver with Haas would be nice, it's something team owner Gene Haas and team principal Guenther Steiner have said repeatedly that it isn't required.
The departure of said American driver, Alexander Rossi, from the grid, has been an unfortunate side effect this year. You'd like to see Rossi have had a chance to grow in the sport, for how long he worked to get to F1 from 2009 through to his eventual five Grands Prix last season with Manor.
Still, Rossi's happy where he is now and actually in with a shout at winning. It speaks volumes of the expectation difference where he's at in the Verizon IndyCar Series with Andretti-Herta Autosport that 12th there is considered a disappointment, while the 12th he achieved last year at COTA was viewed as an incredible result… even with no World Championship points attached.
On the business scale, there's been the Liberty Media takeover of the sport, an American company with the usual big ideas and bluster meant to take the sport forward. The challenge – as ever – remains converting those ideas into actions, and getting the necessary support of the paddock at large to pull them off.
And then there's Circuit of The Americas itself, in its fifth year but continuing to work to keep an audience going here. Near perfect weather this weekend should help draw a crowd that COTA Chairman Bobby Epstein wants to see as the second-highest overall number in five years, trailing only the 2012 race debut.
The concerts attracted this weekend should be the big hitters. Taylor Swift performs her only scheduled show of the year on Saturday, with the Usher and The Roots as a great get for Sunday, and only after they were drafted in at the eleventh hour following the late departure of The Weeknd from, well, the weekend.
Taking it point-by-point, here's the breakdown of what all those elements mean for F1 in the U.S., 2016 edition:
Haas' high hopes on home soil
"We had a lot of fans on pit road yesterday and it was really heartwarming to see the enthusiasm that they all displayed, wanting to get autographs and shake our hands and wish us well," Gene Haas said during the FIA Friday Press Conference.
"That was great. The city of Austin is a very welcoming city. The people are friendly; the food is great. All I can say is that it's great to be here in Texas, especially Austin, it feels really good to be an American in a very American city, so very, very thankful for that.
"I think this is going to be a great weekend and I really would encourage people to come and take part in this event. I think this is a great race, a great city and we have great weather this weekend and all I can say is that I think it's going to be an outstanding weekend."
Rossi was limited by opportunity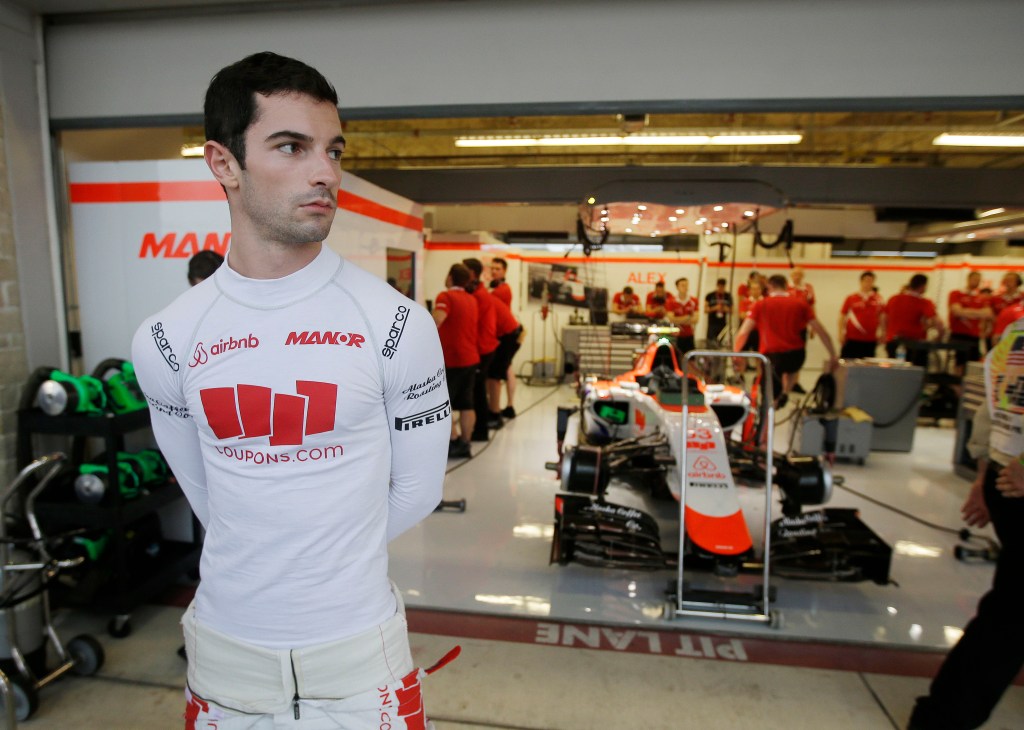 Few drivers really get a proper crack at moving from the back-end of the field through to the midfield and then ultimately to one of the top times. For Rossi, who only drove at Manor, not getting picked up by a team further up the grid would hinder his opportunity.
"No matter how talented someone is, you can't just get a (American) guy in there and have them run around at the back of the field," 1985 Indianapolis 500 champion, 1983 Benetton Tyrrell F1 driver and veteran driver steward Danny Sullivan told NBC Sports.
"If Alexander had gotten picked up, say by Toro Rosso for an example, and did well in the midpack, he'd have had the chance of a Max Verstappen to get to the next level.
"I was at Spa, and for everyone in that crowd, there were orange shirts or hats. It helps the Dutch border was only 30 minutes away! But they were all there for Max.
"F1 in Germany was not a big deal when (Hans) Stuck and (Heinz-Harald) Frentzen was doing it. But with Schumacher and Vettel, it's now through the roof.
"You want to see talented drivers in the best teams. People like winners. Why do cities with NFL or NBA teams push so hard to have a winning team? It does a hell of a lot for the community."
Could an American driver come back?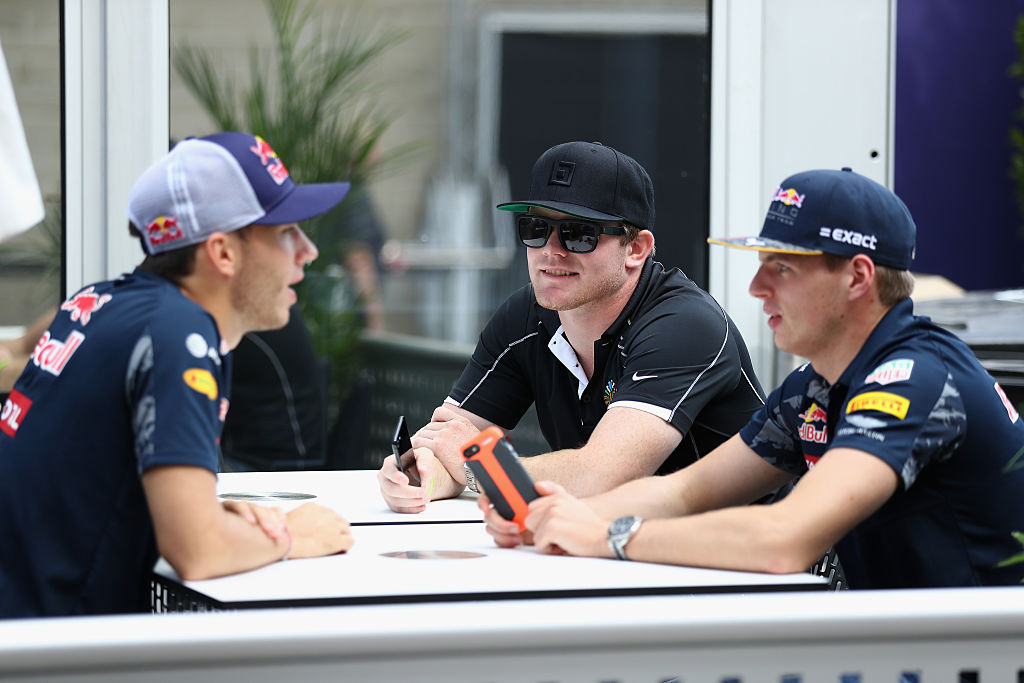 Rossi and Conor Daly have a wealth of international experience before resuming in IndyCar, and fellow IndyCar star Josef Newgarden has occasionally been mentioned in passing but never for serious consideration to return to Europe. Santino Ferrucci is in the pipeline with Haas but is several years down the road, at best, from a potential Grand Prix debut.
"I kind of think of my team like the United Nations, it's just got people from all over the world," Haas explained.
"It would be nice to have an American driver but probably the most important thing for us, a new, inexperienced team, we need to have established Formula One drivers so it's a little bit of a contrary problem for us in that there are really no American Formula One drivers that have experience that I think would work with us."
Sullivan adds, "We have a lot of talent in America. Jeremy Shaw does a super job (with the Team USA Scholarship). But if the money isn't there to keep them in Europe, they'll come back to the States. They can live at home, and they know the infrastructure."
How important the U.S. market is to manufacturers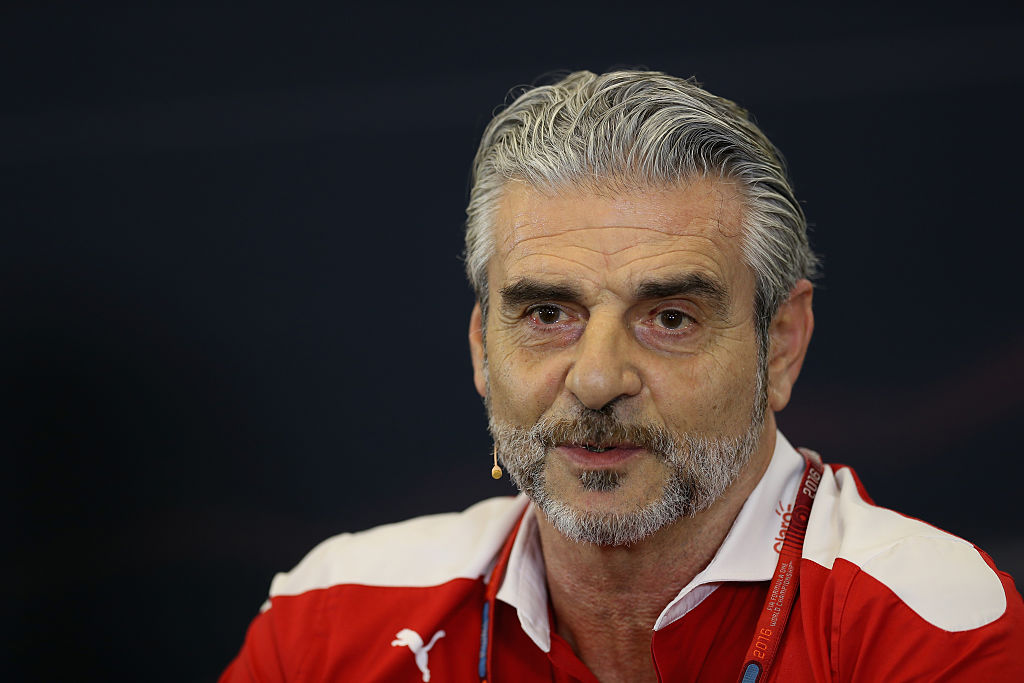 Here are some thoughts from Mercedes' Toto Wolff and Ferrari's Maurizio Arrivabene on that front, from the FIA Friday Press Conference:
"Every year we are coming here, it's really a fantastic venue, and having more grands prix in such an important market for Mercedes, it would be good and wherever we can help, we will do that," Wolff said.
Arrivabene added, "I mean, USA is for Ferrari a super market. It's very, very important for us and for sure to have a good result in Austin is very important for our house, but even so it's important for us that we have USA as a market in general. I'm happy to be here, of course, and we will try to do all our best to deserve the support we have from the USA supporters here."
Time to "love the one you're with," vs. preferring that to a start-up venue
Much as the desire to go to glamorous American markets such as New York, Las Vegas and Miami exists for the Liberty gtroup, part of the problem for F1 in the U.S. has been its instability.
With COTA well on its way to becoming a more permanent part of the fabric in the F1 paddock, change or shakeup now for the pursuit of "the new" will hurt its progress.
It's a bit like the Stephen Stills song, "Love The One You're With." COTA may not be perfect, but sometimes staying with what you know is better than leaving for the hope of something new.
"You know, year No. 5 now for the U.S. Grand Prix, great venue, awesome city, all of Formula 1 loves coming here — what's wrong? It's not broken. We don't need to fix it," NBCSN lead F1 announcer Leigh Diffey told Autoweek earlier this week.
F1 supremo Bernie Ecclestone, if less than fully enamored with COTA, also does seem more keen on keeping this race at this track going – especially as he noted it would be difficult to have more than one U.S. race.
"We've done a lot to help them along because I more or less talked them into it in the first place," Ecclestone told Reuters. "So we'll try and keep them going."
Time to keep the COTA train going versus changing it up
Austin is technically only the sixth circuit to host a United States Grand Prix, following Sebring, Riverside, Watkins Glen, Phoenix and Indianapolis. It has surpassed all bar Watkins Glen and Indianapolis from a longevity standpoint.
But when you factor in other U.S. race host sites that have not featured the USGP title – Long Beach, Caesars Palace in Las Vegas, Dallas, Detroit and the Indianapolis 500 – the full number goes north of double digits.
It behooves F1 in the U.S. to keep the COTA train going as long as possible provided the fan interest and commercial interest is there to match the desires and wishes of the drivers and teams, who always seem to hail Austin as a highlight in the year.