Although his Formula 1 career will be over in just three more races, Felipe Massa will continue in competition at next January's Race of Champions held in Miami.
With 11 Grands Prix victories in a nearly 250-start career dating to 2002 (didn't race in 2003 and was injured second half of 2009), Massa will hang up his helmet at the end of the year.
But the Brazilian joins countryman Tony Kanaan this year once again for the RoC – as he did in 2004 in Paris.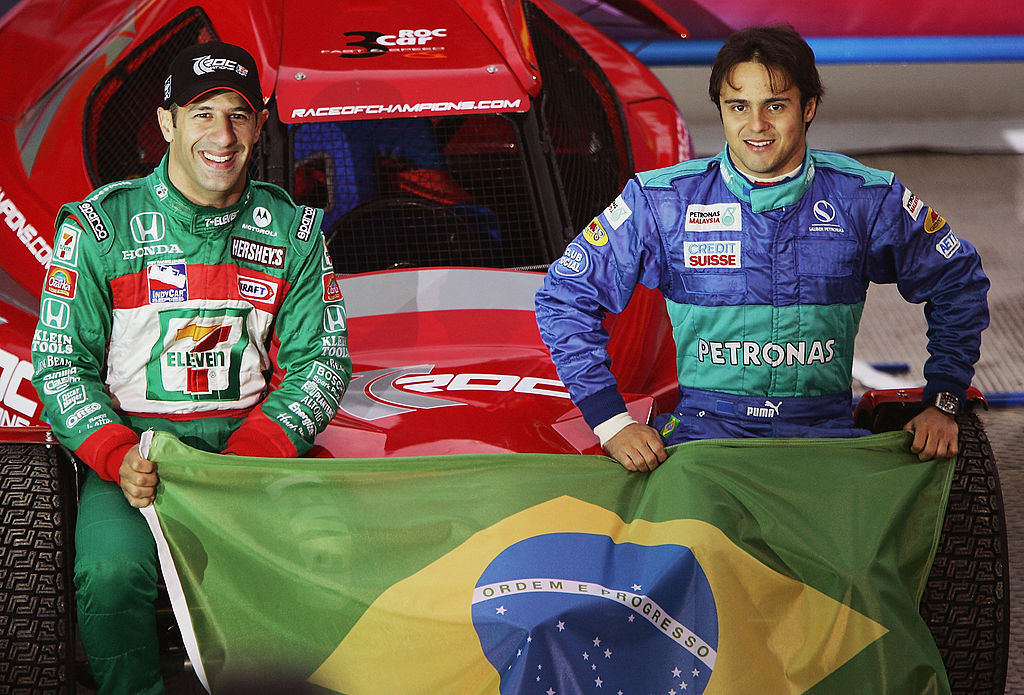 "It's a fantastic pleasure for me to participate in the Race Of Champions for another year," Massa said in a release. "The event is a big challenge and it's a great idea to have a race with the best drivers from all the different motor sport categories. I look forward to meeting up with my old friend and fellow countryman Tony Kanaan. In 2004 in Paris we made up a very good combination: he beat Sébastien Loeb and I beat Michael Schumacher until we were both given penalties for touching the guard rails too much…
"The atmosphere is special at the Race Of Champions too: you're in the middle of the grandstands so you can hear all the fans and they can see all the corners. It's a great feeling and great enjoyment for everyone. Even better it's in Miami, which is one of my favorite places and somewhere I've always enjoyed going for holidays. So it's a perfect combination and I'm really looking forward to it, especially to starting my new life after retirement!"
The list of confirmed RoC drivers for Miami thus far is below:
Sebastian Vettel
Tom Kristensen
Juan Pablo Montoya
Tony Kanaan
Ryan Hunter-Reay
Kurt Busch
Travis Pastrana
Petter Solberg
Felipe Massa