With arguably one of the craziest final laps in Pirelli World Challenge history, the pendulum of who would win this year's GT championships swung for the final time in the 2016 season.
Alvaro Parente seized his chance at Turn 5 at Mazda Raceway Laguna Seca, when contact between Johnny O'Connell and Patrick Long forced Long off the road, and cost Long a near certain title in the process.
Instead, Parente became the first driver not named Long (2011) or O'Connell (2012 through 2015) to win a PWC GT title since Randy Pobst did so in 2010.
The team was the same between Parente and Pobst – both drove for Jim Haughey's K-PAX Racing outfit – but the circumstances of the titles could not have been more different.
Parente, the 32-year-old Portuguese ace, is a factory McLaren GT driver, and was new to all the U.S. circuits and the World Challenge series this year. Pobst, by contrast, is one of the most experienced sports car drivers in North America and claimed his fourth World Challenge title in 2010.
In the interim years, the cars in GT have evolved from home-built cars to full-on FIA GT3-spec beasts, and the grid size went up along the way as the influx of manufacturers meant there were a lot more cars. Pobst's title was in an all-wheel drive Volvo S60; Parente's in the sinister McLaren 650S GT3.
And the K-PAX team had evolved too. After running the program on its own through 2014, the team added the technical expertise and crew from Flying Lizard Motorsports prior to 2015. Kevin Estre, then a McLaren factory driver, took over as the lead driver with Robert Thorne retained for a second year in the second car. Pobst and Alex Figge, past K-PAX stalwarts, were out of the picture.
This year, there were further changes on the team and driver front. The team expanded to three cars, Parente took over as McLaren's designated factory ace with Estre having been confirmed as a Porsche factory driver over the winter, while Austin Cindric and Colin Thompson signed on as the two young chargers.
Overseeing all of this from the team standpoint was Flying Lizard program manager Darren Law, whose driving history is long and successful but his managerial history only building over time.
Law, who raced alongside and against Long and then versus O'Connell over his years, reflected on the road the team and series have gone en route to the respective titles. Parente obviously secured his first driver's title with McLaren having locked up the Manufacturer's Championship as well.
"As far as the program itself, we took on an extra challenge with adding the third car," Law told NBC Sports. "Of course I'm impressed with how everything went. I wasn't too concerned about the engineering and running of the program from that side of it. The team has worked together for many years.
"To be honest, the biggest question mark was Alvaro – and obviously even though he's a factory McLaren driver, he had never seen a single track in the United States prior to COTA. Factory guys – I've been there, driven with them – they're quick learners. But figuring out new tracks, new systems, and new drivers is lot to get acquainted to."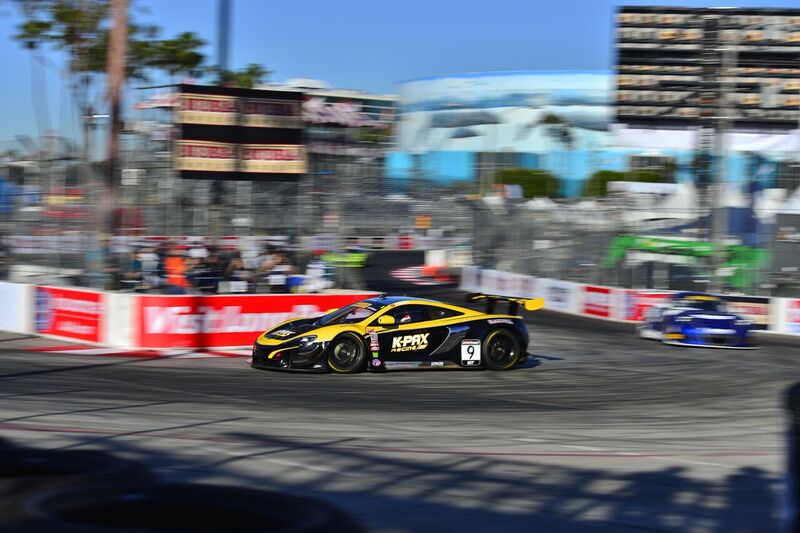 Parente's first podium was a runner-up in St. Petersburg race one, while unfortunately for him his first win came following a post-race technical infraction assessed against O'Connell in Long Beach. A dominant weekend at Barber though, where the McLaren's aero strengths were always going to suit the flowy road course, resulted in his first win on track and a runner-up on Sunday, and thus asserted his place as a title contender.
"Long Beach was kinda bittersweet because you want to win races outright, going away," Law said. "Barber clarified we knew were on the right path. We had some tough back-to-backs. Alvaro had shown well though early, and Barber was proof that we were there, he's good, and the car was good."
As Long swept Canadian Tire Motorsport Park and Parente finished off the podium, the mood changed once the series hit Lime Rock Park on Memorial Day weekend. Parente won the Friday race but the Saturday race was marred before it ever got going, owing to a serious accident in warmup that injured rising sports car star Andrew Palmer, who continues to recover in hospital.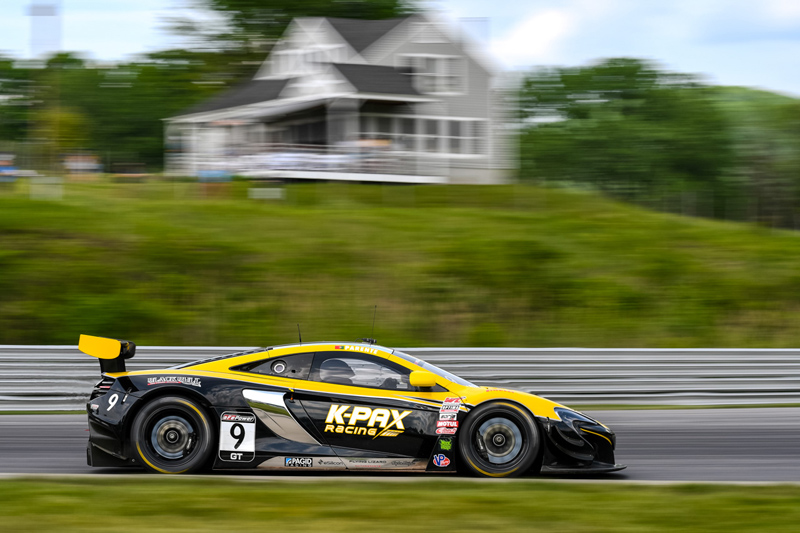 The series still had a job to do and a race to run, and with Parente having inherited first on the grid with Palmer's not starting – but not the seven pole points as was only officially confirmed in Monterey – the team still had to focus on the race.
"We hadn't had full word on the situation with Andrew and what was going on," Law said. "Although we knew there was an injury, it was better we didn't know the full condition. It was an instance where you hoped for the best, and let's have a good race."
Parente won it to complete the weekend sweep, and at the time his four wins from the first 11 races easily led the season tally.
But things weren't so rosy the next few weekends. A pair of sixth-place finishes at Road America were followed by another win, then 14th in Mid-Ohio after Parente was forced off road by a slower GTA class car (Preston Calvert).
The shocker came at Utah Motorsports Campus in August. Contact between Michael Cooper and Parente in race one knocked Parente from the race, and with no lap time to use on backup, Parente would start the second race from the rear of the grid. With an 11th place following the 14th and 18th, suddenly Parente's 100-plus point lead going into the weekend had evaporated and Long was leading coming out of Utah.
"Those were tough because we had such strong runs going!" Law reflected. "The biggest thing on both of those is that we analyzed it and neither of them were our fault. If we had screwed up, gone off the road, caused it on ourselves, then we'd be upset with ourselves.
"From Mid-Ohio, and I'm not trying to knock Preston, but we had to be more careful. Then the whole thing at Utah with Cooper, that was probably the toughest one. It was a 100-point lead, and we left in second."
Sonoma saw Parente drive smart to finish fourth and second, and Long ended eighth and fourth. Parente converted a 20-plus point deficit into what at the time appeared a nine-point lead heading into Monterey.
The key word being "appeared" there, because following a night-before-the-finale points audit by series officials, it was caught that Parente had been incorrectly awarded Palmer's pole points from Lime Rock.
Law, Flying Lizard strategist Thomas Blam and two McLaren GT representatives visited the officials after the ruling to express their displeasure, but then fought on for the rest of the day.
That this revelation only came out at the season finale was an unfortunate black mark for the series, and as Law explained, it drastically changed the approach for how Parente – who was starting sixth – would have to race.
"The tough part is that they brought it up at the last race, the morning of it," Law recalled. "It was very devastating – it changed the whole complexion of the race. We didn't have to finish far ahead of him. Now, it's in front or nothing. It changed the whole strategy. And this may have changed strategy at other events."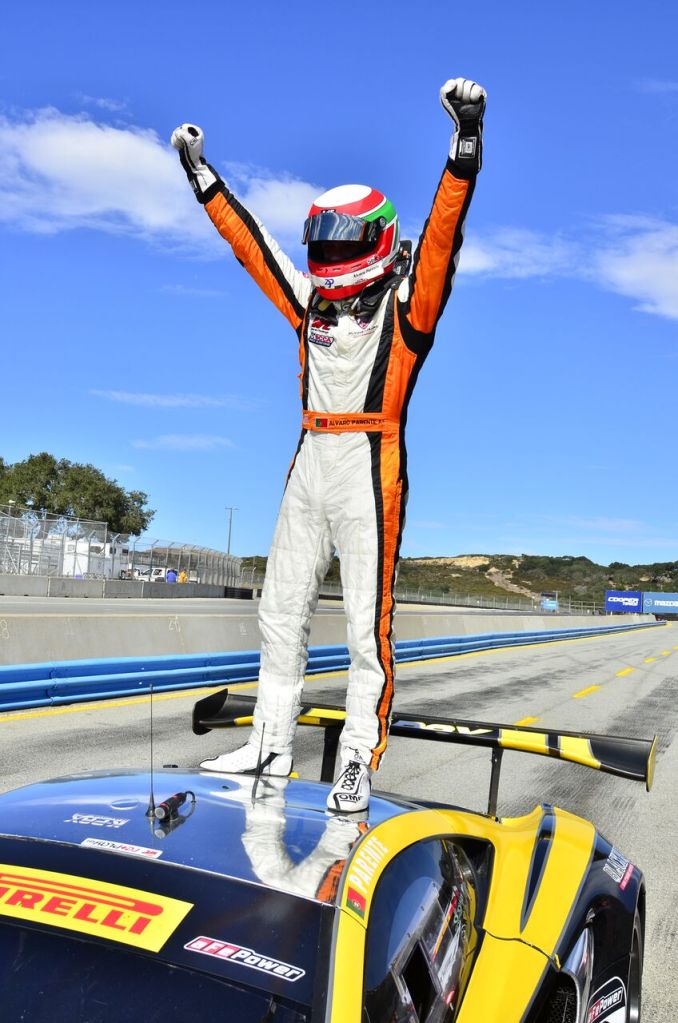 As it was, Parente got a rocket start and launched into third place from sixth, knowing full well how important the start was to make any ground at the track where passing is so difficult.
But following Drew Regitz's crash, the question was whether the race would restart under green or finish under yellow. Had it stayed yellow, Long, Wright Motorsports and Porsche would have been the champs.
Of course it wasn't, with Long and O'Connell colliding, O'Connell later being penalized for contact and Parente winning the title on the road, then the race several hours later after the penalty.
Law expressed how crazy of a time it was, particularly as he was set to drive in the following SprintX race which ran afterwards with Flying Lizard customer driver Andy Wilzoch.
"That's what we needed, was the phenomenal start," Law said. "Had he not got that start, we wouldn't have been in that position to get it in the end. He has honestly done such a great great job.
"Seriously watching the start of the final lap, then them going through first set of corners, then you watch it happen. It was a dream come true. I love Patrick, he's a great guy, and we were teammates at Flying Lizard for many years. But I'm obviously rooting for our team.
"It was fine, but you know what, I'd either have entered (SprintX) depressed because we didn't win, or relaxed because we did. I missed some of the celebration right after the event, though!"
Law recapped the year on the whole, where Parente seven races and the title, Cindric finished a solid eighth in points with two poles and three podiums, and Thompson had two top-fives in his first full season at this level, with occasional high points.
"Everyone did their jobs so well, from the drivers, every team member," Law said. "And as far as the drivers went, we had young guys in the seat. They had some pressure. They had a factory McLaren guy to compare against!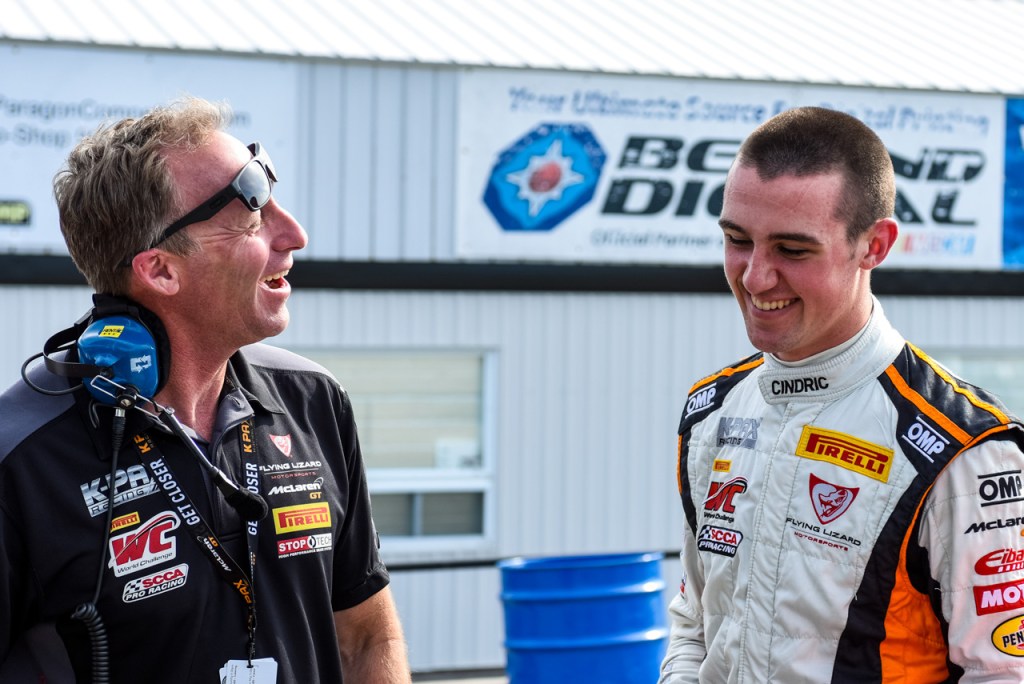 "Austin really improved from the start of the year. Some things he needed to work on better, starts, race craft, but he's driven a lot of stuff. I think the second half of the season he showed what he could do. He has a bright future ahead.
"Colin did not have the best season, but he was phenomenal at starts, and he would time it right.
"Both of those guys had tough luck, and some incidents on track. But they showed good speed. Again that shows the equality among our cars and the teams, everything's open and shared. To be running on Alvaro's pace says something."
And Law, who was quick to praise everyone for their contributions to the title except himself, reflected on what a non-Cadillac/O'Connell title means from a big picture perspective.
"I think it's great for the series. And this is to take nothing away from Johnny and Cadillac. But it's nice to have another manufacturer in there, such as a boutique as McLaren, who produces a high-end car," Law said.
"To come in as we did, we're proud to be the ones to dethrone the Cadillacs after four in a row. This year there were multiple winners, Porsche, McLaren, Cadillac, Acura and more. Everyone had a go. You don't have to be a big manufacturer to come in and win this. You can be an independent team. Jim's put so much in with K-PAX and we're happy to deliver it.
"It's not singlehandedly. For me, coming in from the position of being a driver, to management, I had no idea what it takes behind the scenes to make this happen. In this role, you achieve such an appreciation for the team members. It's a team effort. There's no one person that made this thing go.
"Personally it's very satisfying, to be in our second year now in World Challenge, bring home a championship for K-PAX.
"That was Jim's goal when we talked about this – he wants to win championships. So I'm very proud we delivered."