This was not the best week for sports car racing with Audi's departure from the FIA World Endurance Championship confirmed at the end of this season.
However, as Audi raised the game in so many aspects, so too could the next generation of designers, and that's where Michelin Challenge Design comes in.
Announced last Friday, the winners of 2017 Michelin Challenge Design's "Le Mans 2030: Design for the Win" competition were revealed, created in partnership with the Automobile Club de l'Ouest.
There were more than 1,600 entrants from more than 80 countries who came up with design ideas for the next generation of cars.
"The winners of our 2017 Michelin Challenge Design presented numerous highly innovative features for the Le Mans race in the year 2030 and the quality of work from this year's entries was truly outstanding," said Thom Roach, vice president of original-equipment marketing for Michelin North America.
"We congratulate the winners for their thought-provoking, visually captivating designs for the world's greatest endurance race, Le Mans 24 Hours."
The three winners of the 2017 Michelin Challenge Design, and their designs, are linked below. Further information is available here via MichelinAlley.com.
Winners of the 2017 Michelin Challenge Design:
First place: Tao Ni of Wuhu, China, for design entry "Infiniti Le Mans 2030"
Second place: Daniel Bacelar Pereira of Vila Real, Portugal, for "Bentley 9 Plus Michelin Battery Slick"
Third place: Kurt Scanlan of Toronto, Canada for "Cierzo C1"
First Place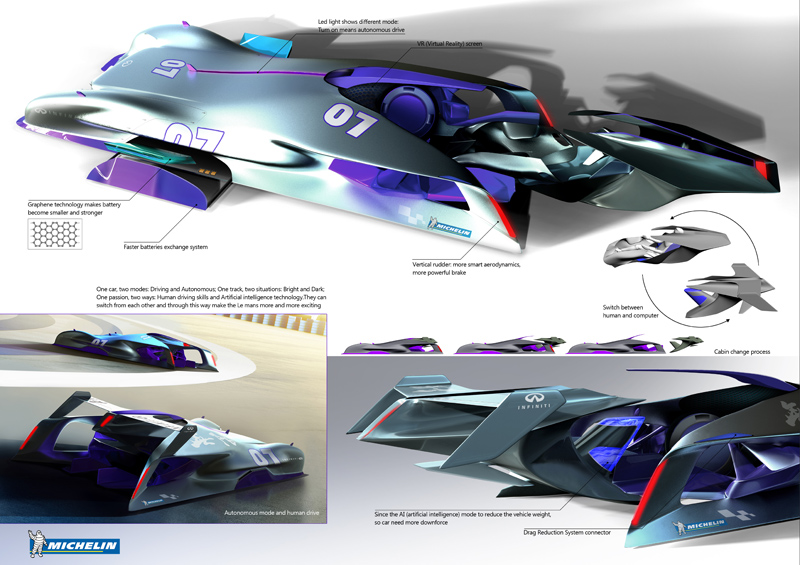 Second Place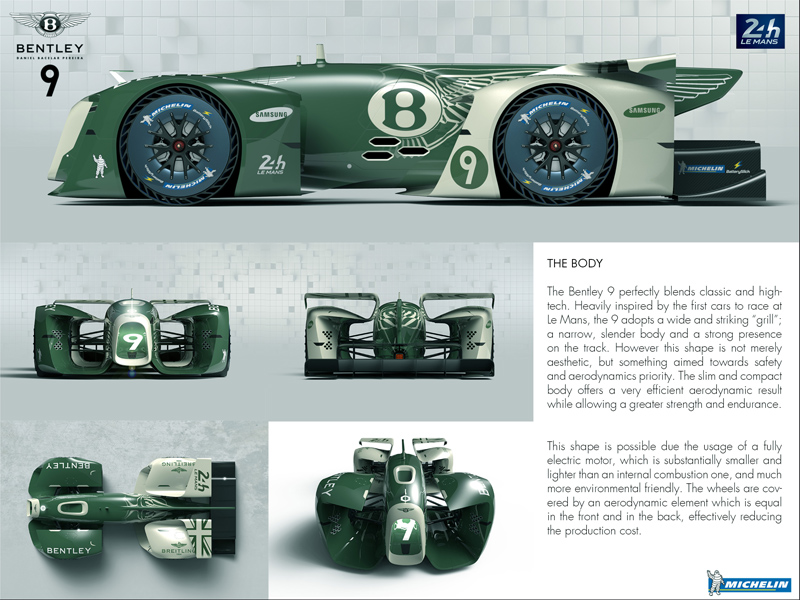 Third Place