Neither Sergio Perez nor Esteban Gutierrez enjoyed the Mexican Grand Prix they would have preferred, but still managed to excite their home crowd at the Autodromo Hermanos Rodriguez.
Perez spent most of his race stuck behind the Williams duo of Valtteri Bottas and Felipe Massa, and with the top-end advantage of the cars in front of him, Perez was unable to get by.
The Sahara Force India driver eventually ended in 10th place, to keep his streak of consecutive points finishes alive to eight races and counting since the German Grand Prix in July.
"We knew before race, if there was one car we didn't want to be fighting with, for position, it was a Williams," Perez told NBCSN after the race. "We struggled a lot behind them. It was difficult to get them. We just spent the whole race behind. Nothing I could do to get them."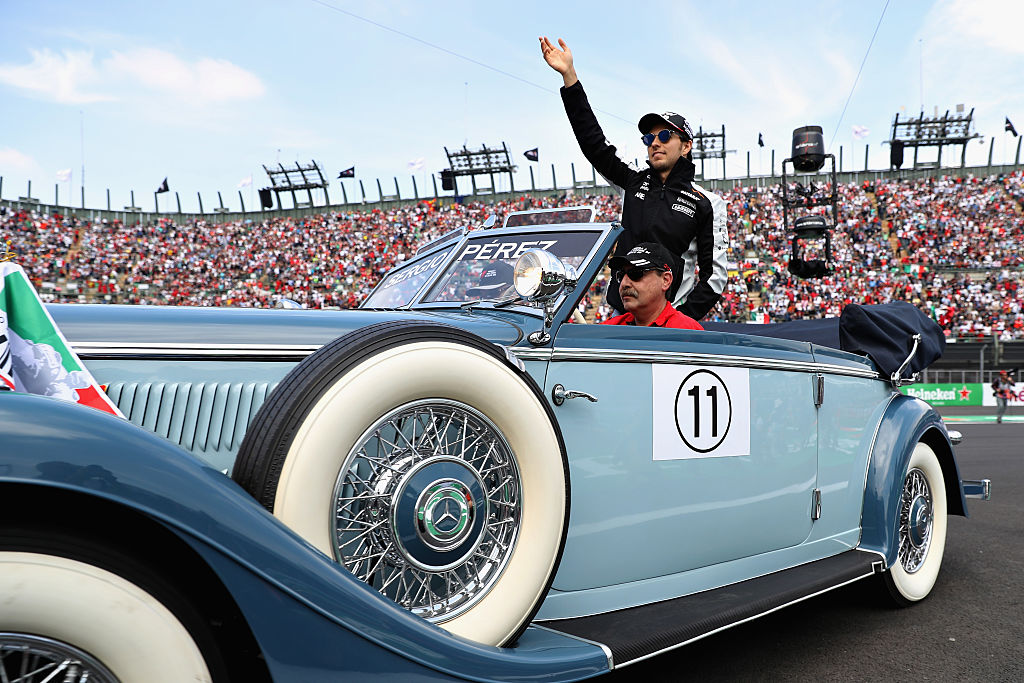 Gutierrez' race was less fruitful, starting 17th and finishing 19th on a weekend where Haas F1 Team struggled for performance from the off.
Gutierrez made it up to 12th early following a battle with Kevin Magnussen and Jenson Button, and after surviving once Pascal Wehrlein and Marcus Ericsson had collided. But despite switching late from mediums to softs, he was unable to make up ground to the finish.
"It was a difficult race. We had to take care a lot of the brakes. Braked almost 200m before. It wasn't ideal," Gutierrez told NBCSN.
But on the whole, Gutierrez was still pleased to take part in his first of what he hopes will be several home races.
"It was a very special, emotional moment in my career," he added. "I am confident I will be back. We're pushing all the way and we'll find out more in the next two weeks.
"I wish we could have been able to deliver something better this weekend but, unfortunately, we were not able to this time. However, it was an amazing weekend – racing in my home country in front of all the Mexican people – and I really want to thank them because they've really made it a race to remember."