The 2016 NHRA Mello Yello Drag Racing Series season has been one of lots of excitement, surprises and upsets in the four top professional classes: Top Fuel, Funny Car, Pro Stock and Pro Stock Motorcycle.
Drivers that many thought would have great seasons didn't, while others surprised by having unexpected outstanding campaigns.
As the season wraps up with this weekend's Auto Club Finals at Auto Club Raceway in Pomona, California, here are some of those that fell uncharacteristically short, those that overcame adversity and some of the most pleasant surprises of 2016:
(All photos courtesy NHRA)
TOP FUEL: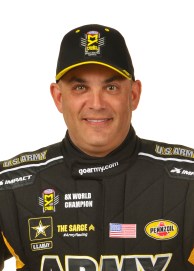 * WHAT HAPPENED, TONY SCHUMACHER? The eight-time champion and winningest driver in Top Fuel history anticipated a strong season when the 2016 campaign began. He did reach the winner's circle twice (Denver and Indianapolis) and had one semifinal finish (St. Louis). Unfortunately, Schumacher's championship hopes imploded at the worst time: In the first five (of six) Countdown to the Championship races, Schumacher suffered three first round losses in eliminations. Meanwhile, teammate Antron Brown had an outstanding Countdown and clinched his second consecutive Top Fuel championship and third in the last five seasons at last weekend's race at Las Vegas.
* OVERCAME ADVERSITY: Leah Pritchett's season may not have wound up like she hoped, but at the same time she endured one of the most trying seasons, too. Things started great, signing a full-time deal with Bob Vandergriff Racing, having a major sponsorship with Quaker State and then won the second race of the season at Phoenix. Unfortunately, Vandergriff abruptly closed up shop April 11, forcing Pritchett and teammate Dave Connolly to find new rides – not an easy thing to do four races into a season. To her credit, Pritchett went on to race for three other teams, including Don Schumacher Racing and has come on strong of late with two semifinal appearances in the last three Countdown races. Pritchett is seventh in the Top Fuel standings heading into Pomona. If she can reach the final round and potentially win, she could wind up finishing the season as high as second, which would be one heck of a comeback after all she's gone through in 2016.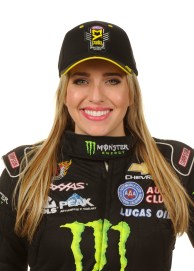 * PLEASANT SURPRISE: Brittany Force – The union of John Force's Top Fuel driving daughter with legendary tuner Alan Johnson this season has been nothing short of outstanding. Not only did Brittany win three races, but also she led the Top Fuel point standings at one point, coming into her own. She comes to Pomona ranked fourth in the standings and can finish as high as second. Given how good Force looked this season, she's likely going to be even better and more successful in 2017.
FUNNY CAR: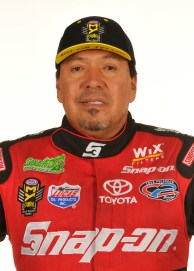 WHAT HAPPENED, CRUZ PEDREGON? 2016 is a season the two-time Funny Car champion would rather forget. It seemed nothing went right: 18 first-round exits, reached the second round only four times, made just one semifinal appearance, failed to qualify at the biggest race of the season (U.S. Nationals) and failed to qualify for the Countdown to the Championship. Pedregon comes to Pomona 12th in the standings, which is likely where he'll finish up the season. Expect Pedregon to get back on track in 2017. He's too good of a driver to go through another rough campaign like he has this year.
OVERCAME ADVERSITY: Alexis De Joria has had a tough season, but she never stopped battling. After winning early in the season at Las Vegas, she managed just one semifinal finish the rest of the way (Bristol). Even worse, she has had 10 first-round exits. Then, she crashed hard at Sonoma, causing her to miss Seattle and Brainerd recuperating from her injuries. Still, De Joria overcame adversity by managing to qualify for the Countdown after many thought she might have been done for the season after her Sonoma wreck.
PLEASANT SURPRISE (three-way tie):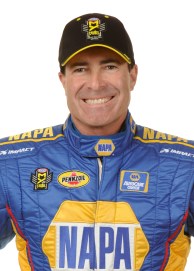 1) Ron Capps: After more than 20 years of chasing the quarter-mile, Capps is on the verge of finally capturing his first NHRA Funny Car championship. He comes into Pomona with just two drivers having any chance of catching him, and their chances aren't all that good to begin with. Capps has an 86-point lead over Matt Hagan and a 113-point lead over Tommy Johnson Jr. If Capps can reach the semifinals, he'll have clinched the title (he actually could clinch it as early as the quarterfinals if Hagan and Johnson both go out). It's been a great season for Capps, with six wins and one runner-up showing. If there's anyone deserving of a title after 20-plus years, it's definitely Capps.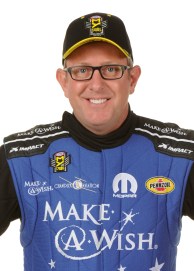 2) Tommy Johnson Jr.: You have to give a great deal of credit to Johnson, who was one of the hardest competitors to beat in 2016. He comes into Pomona third in the standings with three wins and one runner-up. While that's likely where he'll end the season, it'll still be one of the best seasons of his career. After returning to the sport last season, he's continued to climb, grow and improve both as a driver and with his team. If he's been this good in 2016, imagine how much better he'll be in 2017.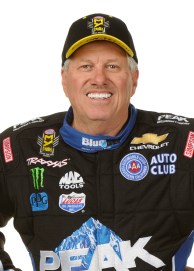 3) John Force: The winningest driver in NHRA history, with 147 race wins (including last weekend's race at Las Vegas), Force won four times this season (his best performance since winning four times en route to his 16th championship in 2013), including twice thus far in the Countdown. Unfortunately, he faltered too many times along the way – including three straight first-round exits in the first half of the season and nine overall – forcing him to play catch-up too often. Had he been able to advance past the first round a few more times, we could be talking about Force potentially capturing a record 17th Funny Car championship. He still has the potential to finish the season as high as runner-up, which wouldn't be all that bad for a guy who is 67 years old.
PRO STOCK: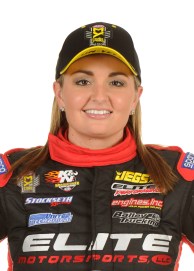 WHAT HAPPENED, ERICA ENDERS? – This is by far the most befuddling question of the season overall in the entire sport. How can a driver who was so dominant – winning back-to-back championships in 2014 and 2015, as well as earning six and nine wins respectively in each of those seasons, have such a nightmarish 2016 season? How bad was it? Heading into Pomona, Enders has yet to win a race this season, has 14 first-round exits (in 23 races), failed to qualify at Charlotte (the opening race of the Countdown to the Championship), reached the quarterfinals six times and the semifinals just twice (Brainerd and Las Vegas). What's more, her teammate Jeg Coughlin didn't fare much better, which will likely leave the two of them finishing ninth and 10th this season (their present places in the standings). Big changes are in store at Elite Motorsports. Expect a major announcement next week that could put the team back on the winning track in 2017.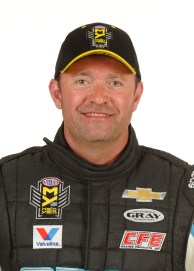 OVERCAME ADVERSITY: Shane Gray has had a roller-coaster season that appears to be ending on a very high note. After eight first-round exits prior to the start of the Countdown – including five in a row from Gainesville to Atlanta and failed to race at Phoenix – he's bounced back strongly in the Countdown, including a win at Las Vegas and three straight semi-final finishes at St. Louis, Reading and Texas. Gray still has a mathematical chance to win the Pro Stock championship, but will finish no lower than third in the season standings. After struggles early on, Gray has come up with a strong season finish – and it couldn't come at a better time, as he announced recently that he'll step aside and not race in 2017. Rather, his son, Tanner, will drive the Gray family Pro Stock car next season. The elder Gray isn't retiring as a driver, just taking a hiatus. But at the same time, he'll be as involved as ever with his son's racing exploits.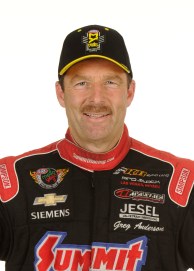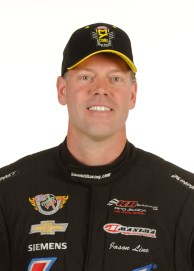 PLEASANT SURPRISE: KB Racing teammates Jason Line and Greg Anderson have been the most dominant drivers in the series this season. Line, who comes into Pomona with a 19-point edge over Anderson in the Pro Stock standings, has eight wins this season, while Anderson is right behind with seven. Both drivers are former Pro Stock champions and one will add yet another crown at Pomona. Kudos also to their other teammate, Bo Butner, who has had a strong season as well.
PRO STOCK MOTORCYCLE: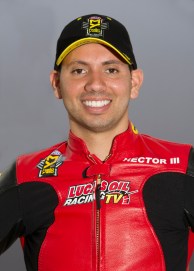 WHAT HAPPENED, HECTOR ARANA JR.? When 2016 rolled around, the younger Arana (his father, Hector, also races PSM) looked like he might have a breakout season. Unfortunately, he struggled unmercifully in the first half of the season, failing to qualify at the spring race at Charlotte, as well as wracking up five first-round losses in the first seven races. Then after a second-round showing at Sonoma, a semi-final finish at Brainerd and a runner-up in the prestigious U.S. Nationals, the younger Arana looked like he could become the surprise of the Countdown. Unfortunately, that didn't happen, as he had three first-round and two second-round losses in the playoff that have dropped him to 10th (last) in the PSM playoffs.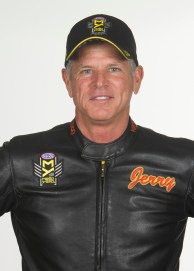 OVERCAME ADVERSITY: After Ron Capps' potential championship run, this is my pick for second-best story of the year in all of NHRA racing. Jerry Savoie drag raced motorcycles in his late teens and early 20s, only to spend the following 30 years raising a family and a multi-million dollar alligator in Louisiana. He went back to racing at 53 and now, at 57, he is poised to potentially win the PSM championship. Savoie enters this weekend just three points behind teammates Andrew Hines (defending season champion and five-time overall season champ) and former champ Eddie Krawiec, who are tied for first place in the standings. If Hines and Krawiec battle it out with each other, Savoie could potentially sneak past them and claim the championship.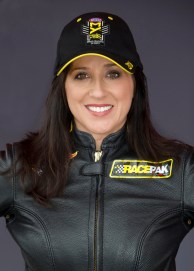 PLEASANT SURPRISE: Angelle Sampey is back in her first full-time season since 2008 (she ran limited schedules in 2014 and 2015) and has once again displayed the same form that led to over 40 career wins (most in PSM history) and three championships earlier in her racing career. Sampey has one win (Englishtown) and one runner-up (St. Louis) and will likely finish fourth or third in the season final standings after Pomona. Even though she was gone for quite a period of time, Sampey looks as good today as she did in her prime. But as good as she has been in 2016, don't be surprised to see her do even better in 2017.
Follow @JerryBonkowski