At 81 years old, A.J. Foyt is the oldest team owner in the Verizon IndyCar Series, and a living legend as one of the greatest drivers of all-time having won four Indianapolis 500s among everything else he's achieved in his career.
Yet A.J. – who is the definition of "old school" – is for the first time shifting to a truly new school, and new generation outlook with his team's driver lineup for 2017 and perhaps beyond.
In Larry Foyt, A.J.'s adopted son/grandson and the A.J. Foyt Enterprises team president and new full-time signings Carlos Munoz and Conor Daly, the three combined are only 87 years old – so it speaks to a major youth movement for the trajectory of a team that has rarely progressed beyond the stacked midfield in IndyCar for the last decade and a half.
Larry Foyt is only 39, and represents the next generation of leadership for the Foyt team to carry the torch for years to come.
In Munoz and Daly, the Foyt team has hired a pair of talented 24-year-old drivers who are already somewhat high on IndyCar experience, yet still have plenty of room to grow.
Pretty much every other team on the grid beyond Foyt has gone for the more conventional mix of at least one north-of-30 veteran, if not more, to pair with a young gun.
That's represented in the fact that of all other multi-car teams on the grid, the average age of their two drivers is no less than 29 years old (Schmidt Peterson Motorsports, with both James Hinchcliffe and Mikhail Aleshin 29) and as high as 36 years old (Chip Ganassi Racing, excluding the as-yet-unsigned Max Chilton; a Chilton 2017 confirmation would bring team average age down to a still-high 33.25, same as Team Penske).
But no team has really gone for a youth-youth pairing in years, and in Munoz and Daly, Foyt is gambling that youthful exuberance will win out over veteran experience. With a driver such as an Oriol Servia available, Foyt instead opted to pair Munoz for his fourth year with Daly for his sophomore campaign, although both also have driven parts of other seasons.
This represents the first team to make the adjustment to a youth-youth lineup in IndyCar, which stands in direct contrast to Formula 1, where a pair of youngsters generally are perceived as the way to go.
This season, it's fair to say more than half the F1 grid has gone that route. All of Red Bull (Daniel Ricciardo and Max Verstappen), Toro Rosso (Carlos Sainz Jr. and Daniil Kvyat), Force India (Nico Hulkenberg and Sergio Perez) Renault (Kevin Magnussen and Jolyon Palmer), Manor (Pascal Wehrlein and Esteban Ocon) and Sauber (Marcus Ericsson and Felipe Nasr) have lineups where both drivers are under 30. It's teams like McLaren – which has 35-year-old Fernando Alonso and 36-year-old Jenson Button – where relatively older age is the outlier.
Both series have limited testing regulations. But whereas F1 seems to see more young drivers enter the series, either via a mix of manufacturer or personal backing, it's become harder in IndyCar to enter, and even harder still to stick – this despite what many consider a superior ladder system in the Mazda Road to Indy presented by Cooper Tires, which provides a clear, linear path to IndyCar at a fraction of the European cost.
IndyCar team owners are less inclined to take chances on younger drivers, and instead go for more tried-and-true solutions. It's no knock on Ryan Briscoe, for example, that Briscoe continued to get rides the last four or five years after his Team Penske IndyCar stint ended after 2012, as that spoke to his feedback and chemistry he brought to a team. But to outsiders, they look at a guy like Briscoe getting a fourth or fifth chance in IndyCar and ask, "Again?" or something of that ilk.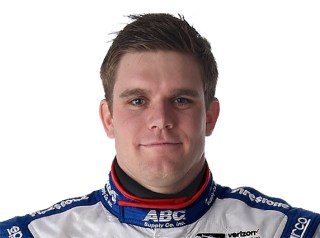 Daly saw firsthand the direction in Europe where F1 teams were looking, and they were always looking for that "next big talent" of a younger age, not a more senior driver. He'd like to see more IndyCar teams beyond Foyt do the same.
"I'm excited to try and push and make sure that we as a group of young folks can prove to the other team owners that, Hey, we can do it," Daly said today in a conference call. "There's a reason Formula 1 teams are hiring 17-year-olds and 18-year-olds. It's because they can do it. It's the will to really push absolutely at the limit."
"I think, you know, Larry and A.J., they're embracing the future," he added. "That's one thing that I really want to see even more teams do. I believe there are a lot of other young drivers out there, as well, who deserve to be in full-time. I'm happy that we've got this opportunity, Carlos and I, at the Foyt Racing team. I think we are absolutely going to push each other.
"We want to win so badly. I haven't experienced it. Carlos has. Carlos has won. It's one of those things, I just think we are genuinely more hungry. We have to be more hungry to win because we haven't experienced it yet, or as much as the veterans. They know what it's like.
"We're pushing at the absolute limit and even over the limit just to be perfect and try to get better, try and get better to take advantage of this situation.
"It's not easy to get a seat in IndyCar. It's not guaranteed for a long time. So we know we have to do our best every time out there. We're both going to learn from each other. We can only get better together. I think that's really encouraging for us as we move forward."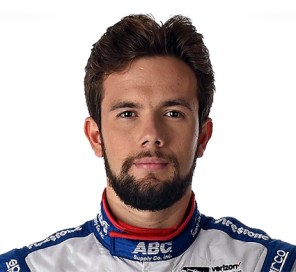 Munoz, who's matured and developed over five years in North America with Andretti Autosport, said IndyCar needs that next generation of drivers to blossom.
"I think the new generation is coming. Like Tony (Kanaan), Helio (Castroneves) that are getting, you know, close to retirement, even though they're still really competitive. I think IndyCar needs a new generation," Munoz said.
"I signed with Larry. I know, because I was in Houston the whole time, a lot of, lot of drivers calling him the whole days. He asked me which one of those I have on my list I would like to be on the team. I say, Conor, he's a really young driver, he's American, really talented, really good his first season, and I think we going to push each other a lot. I have a good experience. He's really fast, as well. He can be really fast in all kind of tracks. I think we can work really well together. We also raced in Europe, so that helps us a lot."
Daly and Munoz are but two of the crop of talented youngsters who've either been on or in IndyCar's doorstep the last few years, and been fortunate enough to stick.
The list of those who are still on the outside looking in is long, tortuous, and often filled with frustration. Sage Karam, Gabby Chaves, Spencer Pigot, RC Enerson, Matthew Brabham and Stefan Wilson are those who raced just this year but who don't have any set 2017 IndyCar plans.
Where Daly and Munoz will have the opportunity to grow most this year is by pushing themselves against each other to drive the team forward, and resisting the urge to let the other one beating them stick in their head. There will be some races where Munoz beats Daly, and vice versa. Conflict would only figure to come if one gains a distinct upper hand in the early races of the season and say gets in the other one's head.
By each of them taking what the other has as one of their strong points – whether it's oval ability or fuel saving – while also meshing with the new team environment at Foyt, they can succeed.
However, because of their youth, they'll also be under the microscope. That innate competitive desire to beat the other one must not detract from the overall goal of doing the best they can for Foyt, for ABC Supply Co., and for their manufacturer.
Think of it this way: it would be best if Daly and Munoz are the Red Bull F1 pair equivalent of IndyCar, where much like Verstappen and Ricciardo, their pushing each other with a great car only has served to drive the team forward.
If they're closer in form to Kevin Magnussen and Jolyon Palmer, two young but relatively unproven talents in F1 (Magnussen has proven a bit more), who scrapped and scratched for results at Renault but have ultimately made mistakes, it could turn sour quickly. Magnussen eventually left the team for Haas F1 and Palmer only stayed for a second year because it seemed no one else really wanted the seat. Such a similar situation here wouldn't help the cause of them trying to prove IndyCar team owners should take a shot on two young guns at the same time.
But the Foyts have given them that chance. And with a field comprised mainly of veterans with only one or two young guns in a team, it's great to see a gamble that youth-only will prevail.