Sunday's season-ending Formula One Etihad Airways Abu Dhabi Grand Prix will actually be the beginning of things in a way for Force India.
While it will be the final race for the team for Nico Hulkenberg, it will lead to a new beginning for the 29-year-old German driver, who will move to Team Renault for the 2017 season.
Sunday's race may also be the beginning of a new day of sorts competition-wise for the organization, which is in contention to finish fourth in the F1 Constructor's Championship. If it accomplishes that feat, it would be the best finish in the team's history and would provide great momentum going forward into 2017.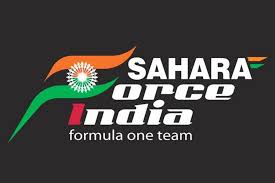 Here's what Hulkenberg, Perez and team principal Vijay Mallya had to say about Sunday's event:
Nico Hulkenberg: "The final race of the season is always special, but this year even more so. It will be my final race with the team, so it will be emotional to work with the crew and the other team members for one last time.
"People move around teams a lot in Formula One, so I know it's a goodbye and not a farewell. I want to enjoy this last race together and make sure it turns into a celebration: I want us to confirm fourth place in the championship, then we will see a lot of big smiles on everyone's faces and be proud of what we achieved together.
"Looking at the track characteristics, Abu Dhabi should suit us really well. We had a few strong results in the last few years and I am confident we can get a good one this time around too. I would love nothing more than to sign off from the team in style."
Sergio Perez: "It's the final race of the year and you really want to close the season with a good result. It's an exciting time and you need to keep focused on the job even though everyone is already talking about the following season. You want to finish the year well to go on holiday with a sweet taste in your mouth, especially this year when there is so much at stake. Nobody wants to have a bad final race; it's a pretty nasty feeling!
"Abu Dhabi is a cool place and the fans we meet come from all over the world. The facilities at the track are impressive and I've always liked racing there. … Last year's race was pretty exciting – fighting for the podium against the Ferraris. Even though we fell short, it was a very good race and hopefully we can have another strong weekend after Brazil.
"You always get a bit nostalgic at the end of the season. You know it's the last time you're going to drive your VJM09 and you don't know what the next season will bring. I want to go into the winter with special memories from the final race."
Vijay Mallya, team principal: "After scoring well in Brazil, we head to Abu Dhabi on the verge of achieving our best ever finish in the constructors' championship. There is one final step to take and everyone is determined to get the job done and end the season on a high with a strong result.
"The final race is a great opportunity to look back at the work we have done this year. I have always been confident in our team, even when circumstances played against us in the early races and we didn't get the results our pace deserved. We kept to our plan, trusted our direction and since May we have been on the way up. Monaco was a big turning point and the team has been going from strength to strength since then.
"Abu Dhabi is the culmination of all our efforts, but there is no room for complacency. Both our drivers have an extra bit of motivation to do well – Checo to cross the 100-point threshold, which would be the first time ever for a Force India driver; Nico to close his Force India adventure on a high. This is a track that brought us some good results in the past and it would be special to end the season in style."
Follow @JerryBonkowski