No matter how old you get, you're never too old for LEGO's – particularly if you're a racing fan.
To that end, LEGO has introduced a new Speed Champions line that will bring back some great old memories, as well as new ones.
Most notable in the LEGO Speed Champions series is Ford race cars that won the 24 Hours of Le Mans 50 years apart: the iconic Ford GT40 in 1966 and the Ford GT in 2016.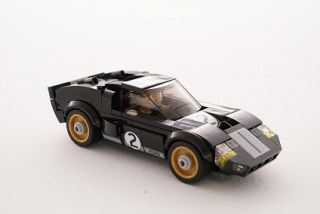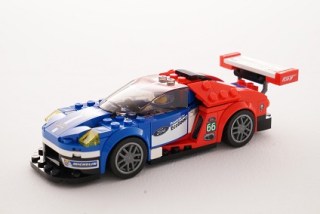 The series includes cars, mini figures, checkered flags, course workers, championship trophies and racetracks to, as a media release says, "help to bring famous victories to life again and again."
"Many people in my team grew up with the legend of Ford's history-making 1966 victory – and experienced the excitement of building and design for the first time through LEGO bricks," said Dave Pericak, global director, Ford Performance. "This kit is a powerful way to tell our Le Mans story, and will hopefully inspire the race drivers, engineers, and designers of the future."
Ford and LEGO engineers and officials worked together on developing the project.
"This was a dream project – with a lot of pressure," said Craig Callum, head of design, LEGO Speed Champions. "The Ford GT40 is one of the most iconic race cars of all time, and the new Ford GT is just incredible.
"Designed for children, but with grown-ups fans in mind too, we know these models will be closely scrutinized for authenticity."
Check out the following video of Callum assembling the new kit in record time:
To order, go to LEGO.com/shop. However, one bit of bad news: they won't be available for Christmas. Release date is March 1, 2017. Still, it'll be worth the wait.
Follow @JerryBonkowski