One of the BMW Team RLL BMW M6 GTLMs will race in the manufacturer's 19th "Art Car" livery in next year's Rolex 24 at Daytona.
The car was unveiled in Miami Beach's Botanical Garden, with livery artist John Baldessari joined by Ludwig Willisch, President and CEO, BMW of North America, and Jens Marquardt, Director BMW Motorsport.
Baldessari explained the car's livery concept:
"I have done only one work in my life involving a car before, and that was an image of a car. So for the BMW Art Car project, I entered uncharted territory, not just in terms of the subject, but also moving from two- to three-dimensional art. A challenge I did enjoy!
"The ideas all came at once: for instance, the red dot on the roof, so you can see it from above, FAST on one side and a picture of the car on the other side. I like the ambiguity, having two-dimension and three-dimension at the same time.
"Considering the car as an icon of contemporary life, my concept turned out playfully satirical, but it also highlights some of the trademark ideas that I use. So you can say, the BMW Art Car is definitely a typical Baldessari and the fastest artwork I ever created!"
This "Art Car" is no doubt one of those where we'll say "art is in the eye of the beholder," as at first glance, it lacks the striking, almost hypnotic livery of the most recent BMW "Art Car," Jeff Koons' livery on the BMW M3 GT2 which ran in 2010 (see below).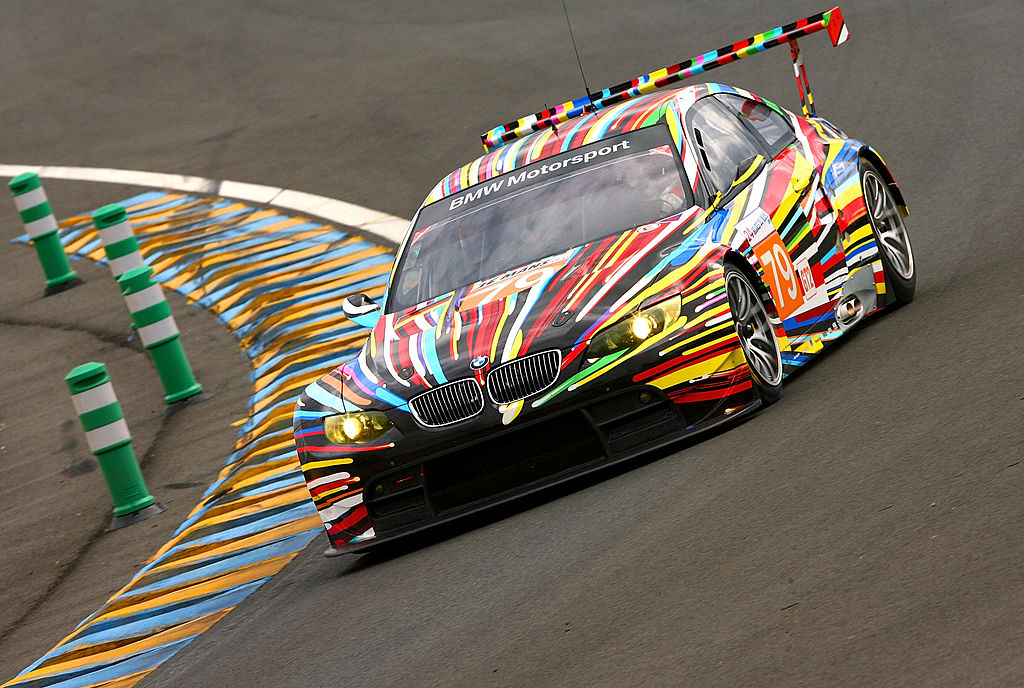 BMW is yet to reveal its formal lineups for the 2017 race seasons, but as most German manufacturers do, will do so at its year-end program this month.