As an Italian American, I'm allowed to make the joke that Italians are occasionally disorganized and sometimes do things that make no sense.
Such a scenario occurs this weekend where two Italian luxury car manufacturers, Lamborghini and Ferrari, are holding their individual World Finals on the same exact weekend.
After its last two World Finals were held at Yas Marina Circuit in Abu Dhabi from December 3 through 6, 2014 (only a few days before that year's Gulf 12 Hours) and in Mugello last November 5 through 8, this year, Ferrari's World Finals come to Daytona for the first time and will run on December 1 through 4.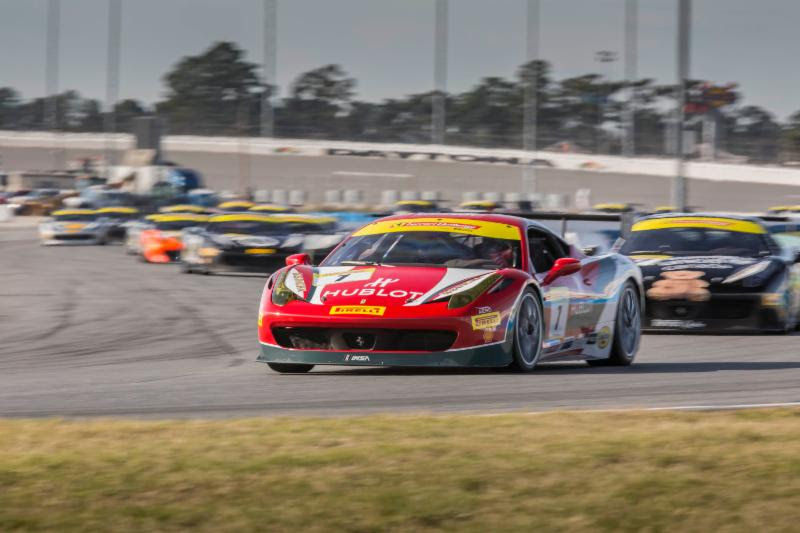 There is a bit of buzz with these World Finals being held in the U.S. Sebastian Vettel and Kimi Raikkonen will make a cameo appearance in Ferrari F1 cars, and the event has added a major guest attraction with Rusty Wallace – the 1989 NASCAR Cup champion – making his race return for the first time in more than a decade since he ended his Cup career after 2005. The iconic Ferrari 333 SP – arguably one of the most beautiful prototypes created in the 1990s, if not ever – also will be back on the Daytona high banks.
The primary program though beyond the guest stars is the World Final (Finali Mondiali) race itself of Ferrari Challenge. With 89 Ferrari 458 Challenge EVOs on track, there will be some true standout drivers but the bulk of the field is primarily comprised of gentlemen drivers.
That's not to diminish the racing itself, but I'd guess the majority of those who figure to attend this year's World Final would be going primarily for the guest attractions. Which perhaps is the point…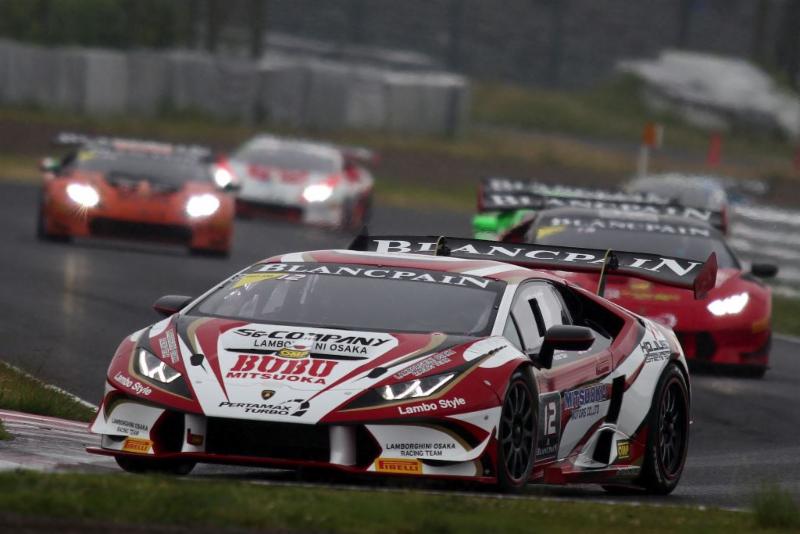 Meanwhile halfway around the globe in Valencia, Spain at the Circuito Ricardo Tormo, the Lamborghini Blancpain Super Trofeo series has its World Final simultaneously. This brings together the single-make Super Trofeo seasons from North America, Europe and Asia in one place. The last two years, this has been at the Sepang International Circuit in Kuala Lumpur, Malaysia, November 19-23, 2014 and Sebring International Raceway last year in Florida, from Nov. 18-21. The World Final was last held in Europe in 2013.
The Lamborghini series has risen a little bit in stature in North America the last couple years, thanks to that manufacturer's presence on most IMSA weekends. The car counts have gone up thanks to the introduction of the Lamborghini Huracán LP 620-2; there's been a good blend of professionals and gentlemen drivers to where it's not tilted too much in the gentlemen direction; the hospitality is great; there's a TV package on CBS Sports as well as live streaming, and the racing has the potential to surprise.
Ferrari and Lamborghini are two brands that have achieved numerous accolades in motorsports and launched some incredible road-going automobiles over their respective histories.
And they're two brands that are different in their ideologies, their philosophies and their format of a World Final.
Allowing each a weekend to shine on its own could allow both to flourish and get the media attention they deserve. It'll be interesting to see what gets covered, though.
For good measure and because there's not enough sports car racing in the world, there's also the new Historic Sportscar Racing (HSR) Classic 12 Hour at Sebring, NASA 25 Hours of Thunderhill, and Asian Le Mans Series in Fuji this weekend. And Porsche is set to reveal the scale and lineups of its 2017 race programs this weekend as well.