Spent the tail end of last week in Indianapolis for the 2016 Performance Racing Industry (PRI) Trade Show and the Borg-Warner Trophy face reveal, which saw Alexander Rossi's face the latest one adorned on the trophy.
Notes from those two events are below:
—
-Wednesday's Borg-Warner Trophy face revealing for Alexander Rossi was a particularly well-run event. Usually things of this nature are built up for quite a while before the actual unveil, but in this instance the program moved quickly and swiftly from its 5 p.m. start time to the face reveal at 5:10, which served as the formal end of the program before Rossi started making the rounds of interviews.
-One of the special moments after the unveil came when Holly Wheldon, sister of the late Dan Wheldon, and Rossi posed alongside Dan Wheldon's winning No. 98 Honda from the 2011 Indianapolis 500. Rossi and Bryan Herta carried the tradition from 2011.
-To go along with the face reveal, the annual BorgWarner dinner followed later Wednesday night at Mo's … A Place for Steaks in downtown Indianapolis, which brought together a number of assembled media and special guests to honor the new champion. Rossi and three-time Indianapolis 500 champion Bobby Unser were the featured attractions, while Jeff Gordon was a surprise visitor to the dinner to congratulate Rossi on his achievement. Gordon, now a FOX Sports NASCAR analyst, made an eight-race comeback to NASCAR's top-level series this year as an injury replacement for Dale Earnhardt Jr., and has just been confirmed to race next year's Rolex 24 at Daytona in Wayne Taylor Racing's Cadillac DPi-V.R.
-On Thursday morning, Rossi's winning car itself was presented to the Indianapolis Motor Speedway Museum. Prior to the presentation, Gordon came over for an encore to meet Rossi once again.
-Rossi is in a welcome position where it's December, he knows what he's doing next year, and has already had one test with two new additions to his No. 98 Andretti-Herta Autosport Honda. He seemed to be positively beaming about new engineer Jeremy Milless, and he's also getting a great new strategist in Rob Edwards, as Bryan Herta is set to move to Marco Andretti's car. Considering for the last several years, Rossi's plans have come together late in the offseason, the fact he knows where everything is, will have year-to-year team and series continuity and also knows the tracks now, he should be poised for a better overall second season.
-Spoke to IMS President Doug Boles at the Borg-Warner Trophy face reveal. Boles is bullish on 2017 Indianapolis 500 ticket renewals, as it's higher than anticipated compared to projections and trending ahead of 2015, which is the realistic target to hit. Additionally, Boles said there are a couple potential sponsors that could take on the IndyCar Grand Prix title sponsor role. In terms of other IMS events, Boles has been thrilled with the turnout thus far at the Speedway's Holiday Lights display, which is a 1.7-mile drive around the circuit that's had tens of thousands of visitors thus far since opening, and he's also expecting a large number of entries for the 2017 SCCA National Championship Runoffs to be held next September. North of 750 cars are possible for the 2017 Runoffs, Boles said.
-Thanks to IndyCar for a fun end-of-year media dinner gathering at Hibachi Japanese Steakhouse in Indianapolis' Broad Ripple neighborhood. Good times and laughs were had by most, if not all, attendees.
-Saturday saw an on-site taping of James Hinchcliffe's "The Mayor on Air" podcast he co-hosts with INDYCAR Digital Media Director Brian Simpson. Hinchcliffe had got Simpson in a prank for his birthday in August, while Simpson – and a number of others – got him back not long after Hinchcliffe turned 30 on December 5. Hinchcliffe said he's happy to get back into his normal in-Indianapolis routine after several months away with his "Dancing with the Stars" commitments.
-Hinchcliffe and Rossi weren't alone on site among the IndyCar contingent. Charlie Kimball and Graham Rahal also made appearances.
-HP Composites, a premiere producer of carbon fiber and composite components for Motorsport, Series Production and the Industrial and Aerospace sectors, has established North American operations in Denver, N.C. HP Composites and Onroak Automotive are sister companies under the Everspeed group banner.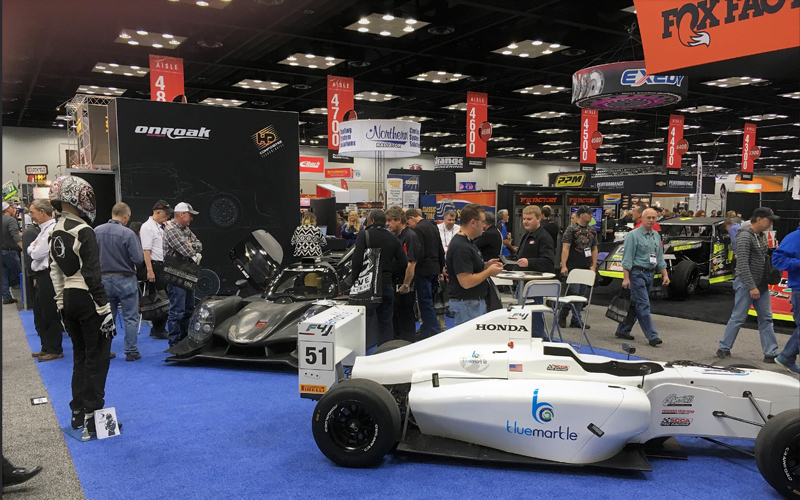 -The F4 U.S. Championship schedule was also revealed at the same time. The schedule for them is: April 8-9, Homestead (with Trans-Am), April 28-30, VIR (with PWC), June 8-11, Indianapolis (with SVRA), July 8-9, Canadian Tire Motorsport Park (with IMSA), August 10-12, Mid-Ohio (with NASCAR Xfinity/Trans-Am), and Sept. 14-17, COTA (with FIA WEC). Note the Indianapolis date is part of the SVRA "Open Wheel World Challenge" weekend, while the Brickyard Vintage Racing Invitational is the following week, June 16-18.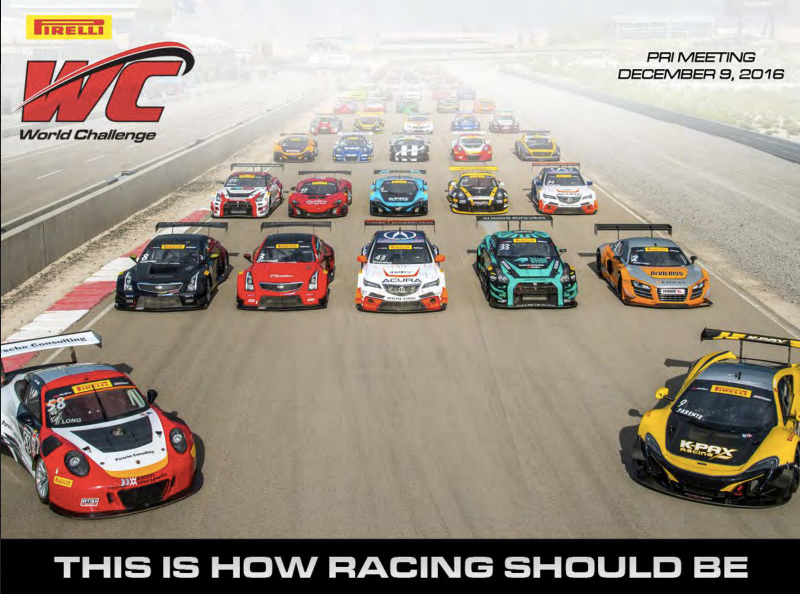 -Pirelli World Challenge held its 'State of the Series' presentation on Friday at the show. The biggest change comes with a move to USAC for sanctioning, although PWC is working through the next step of its relationship with longtime partner SCCA, per PWC president/CEO Greg Gill. The race formats, TV and streaming package, and other components were revealed, including a move to online registration systems and a new timing & scoring partner in Timing Solutions Ltd.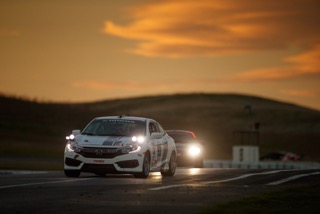 -A number of intriguing participants were in the room from a mix of manufacturers in teams that either are set to continue in PWC as have they have in the past, or could be poised to switch from IMSA.
-One of the key manufacturer/team announcements was Shea Racing's confirmation of an extended relationship with Honda Racing/HPD. PWC B-Spec champion Tom O'Gorman steps up to a new Honda Civic Si in TCA, while Shea Holbrook and Jason Fichter will continue to run a pair of Touring Car-class Honda Accords. Spoke to both Holbrook and O'Gorman at PRI and will have follow-ups with them to come.
-More content from breakout interviews gathered at PRI will follow in the coming days.