The first track president and CEO at Circuit of The Americas, Steve Sexton, has died unexpectedly. Circuit of The Americas announced the news in a social media post on Monday evening.
According to the Associated Press, via the Star Tribune, Sexton died at 57 years old in Texas following a brief illness. According to Sexton's LinkedIn page, he was most recently the managing partner at Loge in Texas.
In a Facebook post, Circuit of The Americas paid tribute to its first track executive, who oversaw the circuit's construction and initial races.
"It was with profound sorrow that we received the news that Steve Sexton, former President and CEO of Circuit of The Americas, has passed away. As our first executive, Steve guided the Circuit from concept to reality," the statement read.
"Many of Steve's friends are still with COTA and proudly carry on the legacy of what he helped create. Steve will always be a part of this family, and his contributions will continue to bring treasured moments to everyone who enjoys the fruits of his labor, both guests and staff alike."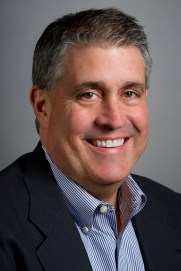 Sexton moved to Circuit of The Americas following a long run at Churchill Downs in Kentucky, where he served as executive vice president/president from 2002 through 2010.
He joined COTA in January 2011, prior to the track's opening ahead of the 2012 United States Grand Prix.
Sexton stepped down from his role at COTA following the 2013 USGP, handing the reins over to Jason Dial. Dial also no longer works with the circuit.
"This was a tough decision for me to make, but the timing is right," Sexton said at the time in a release. "Our team's accomplishments in the last three years have been remarkable, and I am very proud and privileged to have worked with a group of experienced and dedicated individuals, who've proven time and again that nothing is impossible. Our just-completed Formula 1 United States Grand Prix is further evidence of the exceptional experience that the COTA can deliver.  And to see the way that the City of Austin, Travis County and the State of Texas have embraced our accomplishments is incredibly rewarding
"We've done a considerable amount of heavy lifting the past few years, and the time is right for me to pass the executive torch to Jason Dial, who is well positioned to lead COTA into its next chapter.  The enormous effort required to build and launch an internationally renowned company in a matter of months has left little time for anything but work. I'm looking forward to taking a break and spending time with my family who sacrificed a lot while we were fully focused on opening the circuit and putting COTA on a path for long-term success.  I am so proud of the team we've assembled and the impact they've had in a short amount of time. Big things are on the horizon for Circuit of The Americas, and I am thrilled to have been here to start the COTA story."