After the half-term report at the, obviously, mid-year point of 2016, it's only appropriate to do a full-year report of the mostly goods that happened in the Verizon IndyCar Series this season.
We rattled through all driver reviews in the immediate days afterwards, and now at the end of the year, here's a full recap of what we witnessed this season.
PAGENAUD'S BREAKOUT CAMPAIGN
Anyone who'd followed Simon Pagenaud in his Atlantic, early Champ Car or sports car career knew he had race-winning and title-contending potential, and his first three full-time seasons in IndyCar bore that out once he made his comeback in 2012. One difficult season at Team Penske shifted the narrative slightly but the motivation and confidence was still there that 2016 would be – had to be – much better.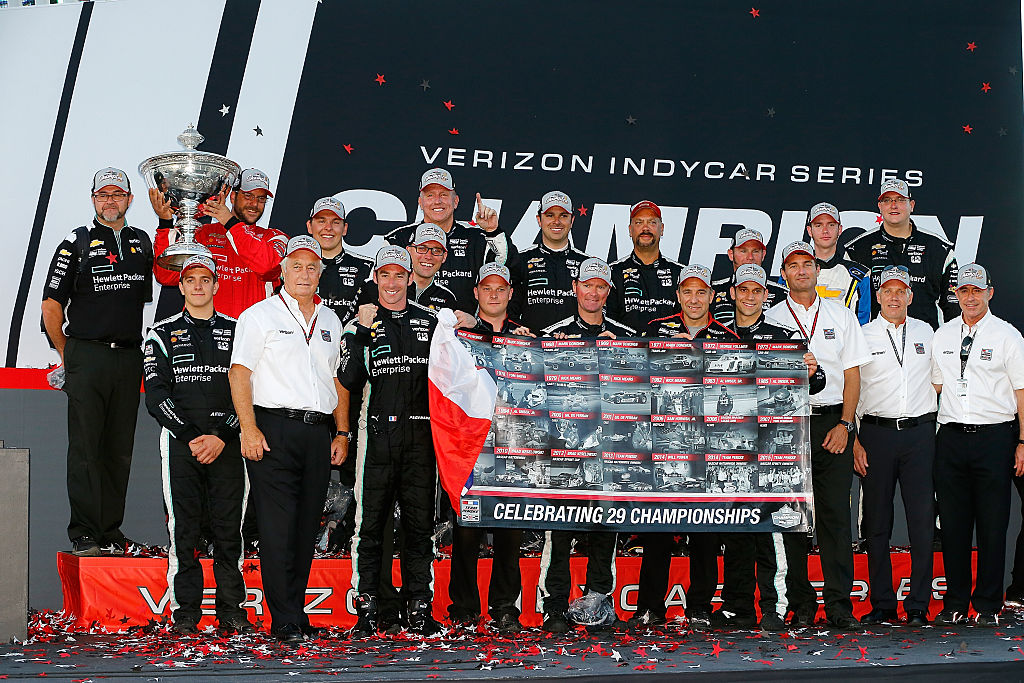 Even so, the run of form that kicked off the year – five first or second-place finishes in the first five races – was beyond anyone's wildest guess, not least because it's that hard to pull off in the super deep, super competitive IndyCar field.
Pagenaud stamped his authority as the title favorite by May and never really looked like losing it. He fended off teammate Will Power's summer comeback with an aggressive, title-defining move on one of the toughest and most physically challenging weekends of his career at Mid-Ohio, then put an exclamation point on his season with his most dominant campaign at Sonoma. He was – and is – a thoroughly deserved champion.
POWER'S ROLLER COASTER RIDE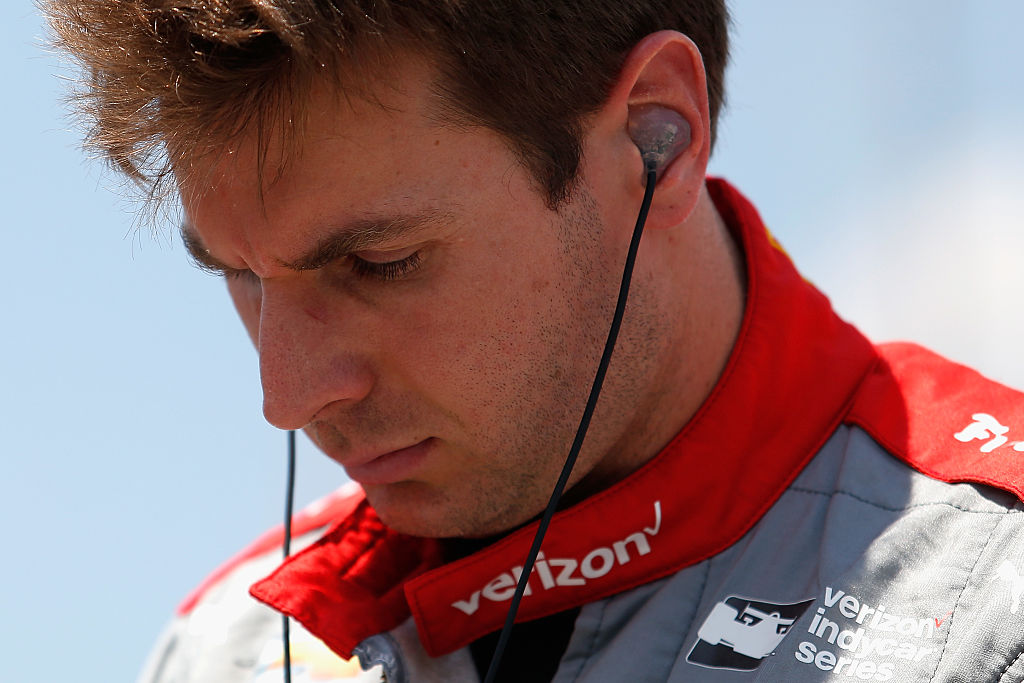 From missing the season opener at St. Petersburg to then making up more than 100 points to teammate Pagenaud, Will Power's 2016 season was one of the most abnormal in his career.
Once he regained his full strength and physical form, his on-track form came back along with it. The more serene, having already won a title Power was a more complete driver than he was earlier in his career. Savvy victories replaced out-and-out dominant ones and he'd come up second this year by determination and fightback, not heartache. His title-winning season of 2014 was good but this was arguably even more impressive. By the 2017 season opener, he'll be a dad after wife Liz gives birth to their first child.
ROSSI AND THE 100TH INDY 500 STAR TURNS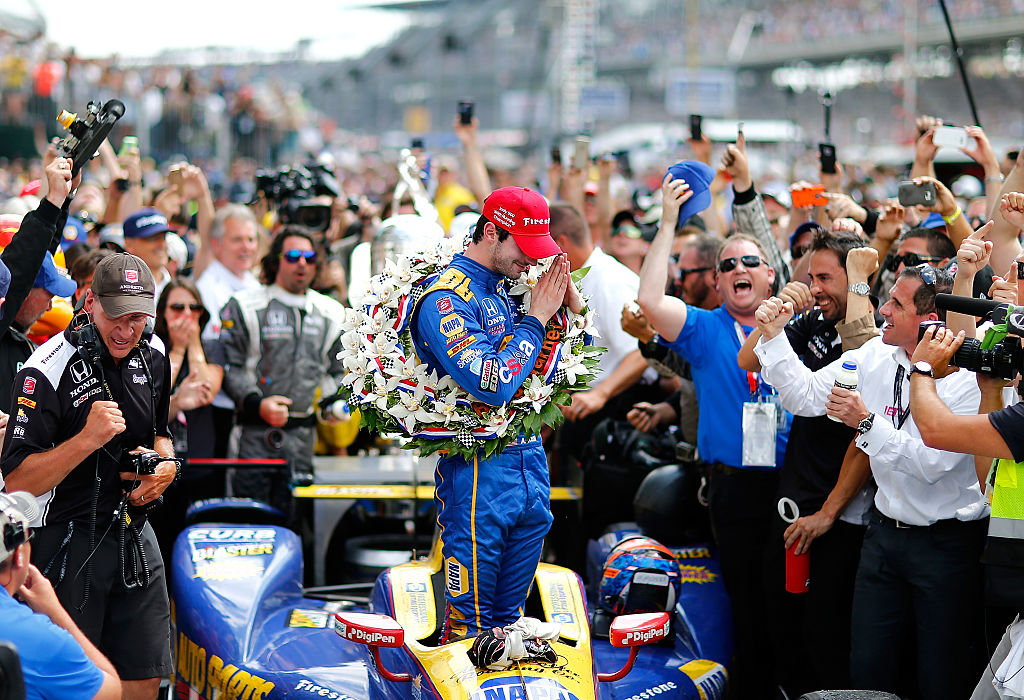 Few laps as slow as Alexander Rossi's at this year's 100th Indianapolis 500 will ever match the drama and magnitude of the moment. That surreal lap, making it home on fumes following the expert coaching of Bryan Herta on the radio, witnessed one of the more unlikely Indianapolis 500 triumphs in history. With time, the magnitude of what Rossi and the No. 98 Andretti-Herta Autosport Honda team achieved has properly sunk in.
HINCH'S COMEBACK, THEN DANCING TURN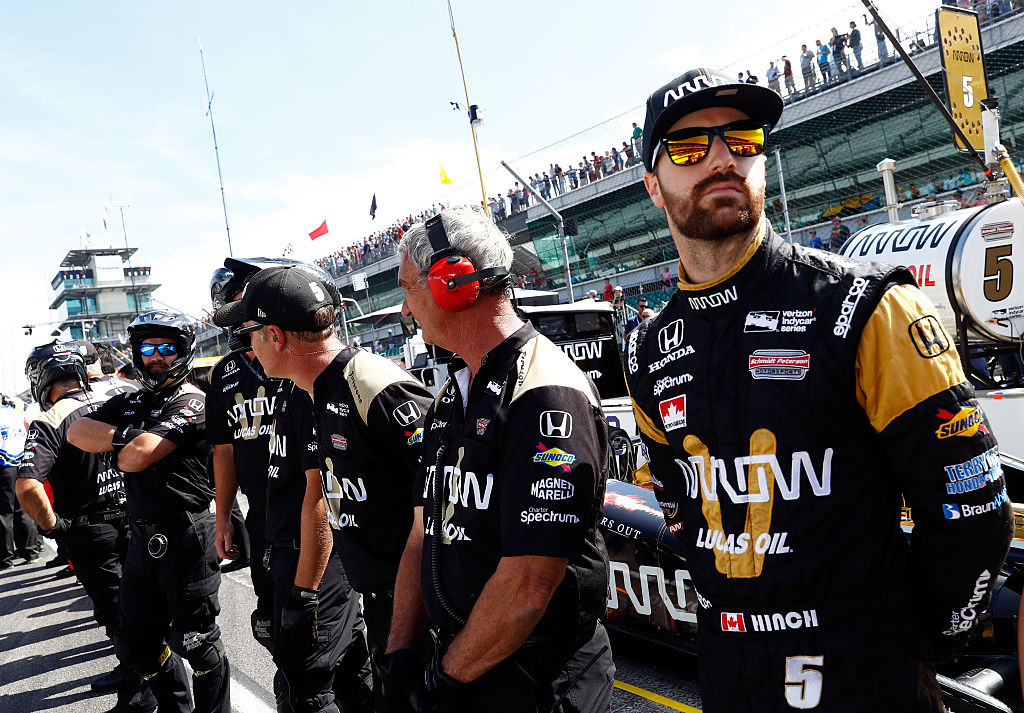 It's weird to say that if James Hinchcliffe hadn't had his life-threatening accident in 2015 during practice for the Indianapolis 500, he wouldn't be on "Dancing with the Stars," where he and Sharna Burgess starred. But that's probably a reason why he was. Alas, Hinchcliffe's return to driving, his emotional pole for the race and his entering the millions of homes this fall was one of the stories of the year. Setting aside the "big picture" storylines, those in the paddock witnessed a driver who was thoroughly better on all circuits in his second year with Schmidt Peterson Motorsports, and desperately unlucky to not win a race and end 13th in points.
NEWGARDEN'S IRONMAN EFFORTS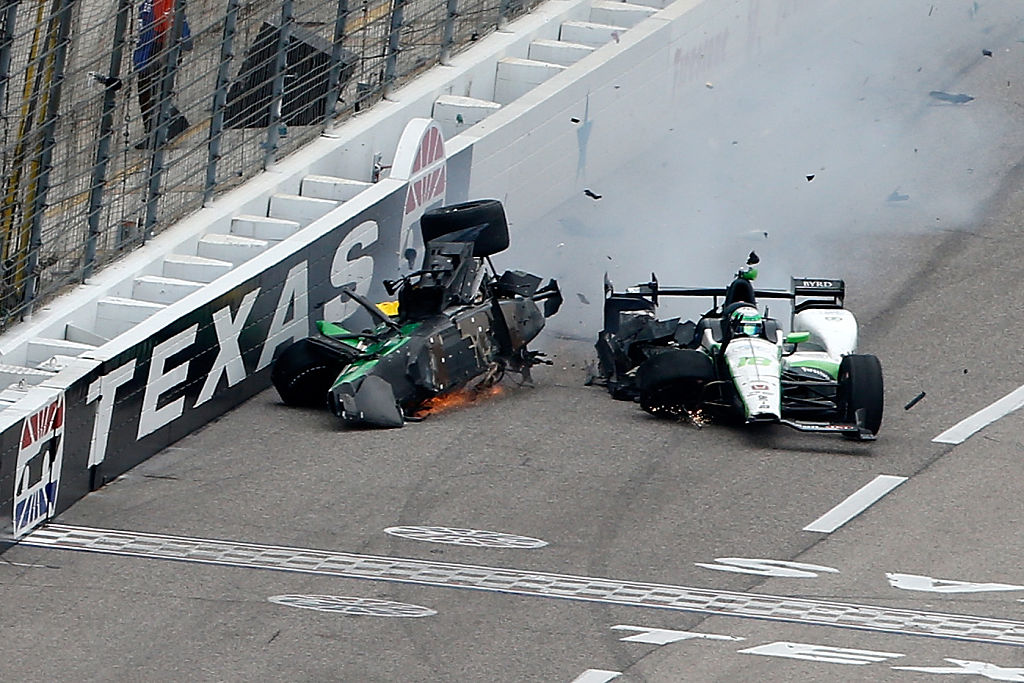 Suffer the scariest accident of the season, then be back in a car 12 days later. Just another two weeks in the life of Josef Newgarden, whose comeback after his accident in Texas to then race at Road America, then wipe the floors of the field at Iowa in early July was unreal. Newgarden's star potential has long been obvious and he's gotten better year-on-year on-track as well, thus culminating with a thoroughly deserved promotion to Team Penske in 2017. He finished a career-best fourth in points this season.
PEACE IN THE PADDOCK, AND ON THE SCHEDULE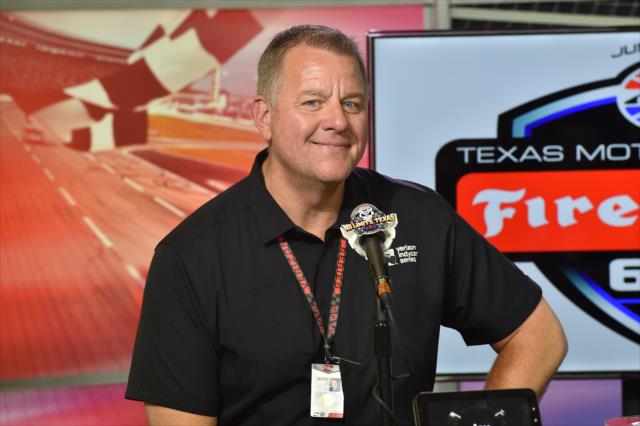 The unsung hero of the 2016 season was Jay Frye, promoted to INDYCAR President of Competition and Operations, who helped make the paddock a happier and less negative place throughout the season. When the only real complaint was that there was too much in-season testing, you know things are a lot better than in years past.
From the peaceful transition to a new Race Control with the same three stewards, to somehow managing to turn the cancellation of Boston into a multi-year agreement at Watkins Glen, to getting the 2017 schedule out earlier than ever (in August, with date and venue continuity!), to outlining plans for a common aero kit spec in 2018 after the manufacturer aero kits end, to dogged pursuit of a third OEM to join Honda and Chevrolet, Frye was at the forefront of positive business and internal moves for INDYCAR this year. And this doesn't even mention some of the additional commercial interest in the series, which was great to see.
"We want their opinion… we buy in from the paddock. There's a lot of smart people there," Frye told a handful of reporters at Sonoma, the season finale. "Why not go to them to help us graft our future and our plan? We have this multi-year plan in place. Part of it has been announced. There are still some more things to come. I think people understand there's this direction. They've been part of the process to come up with it!"
OTHER SEASON NOTES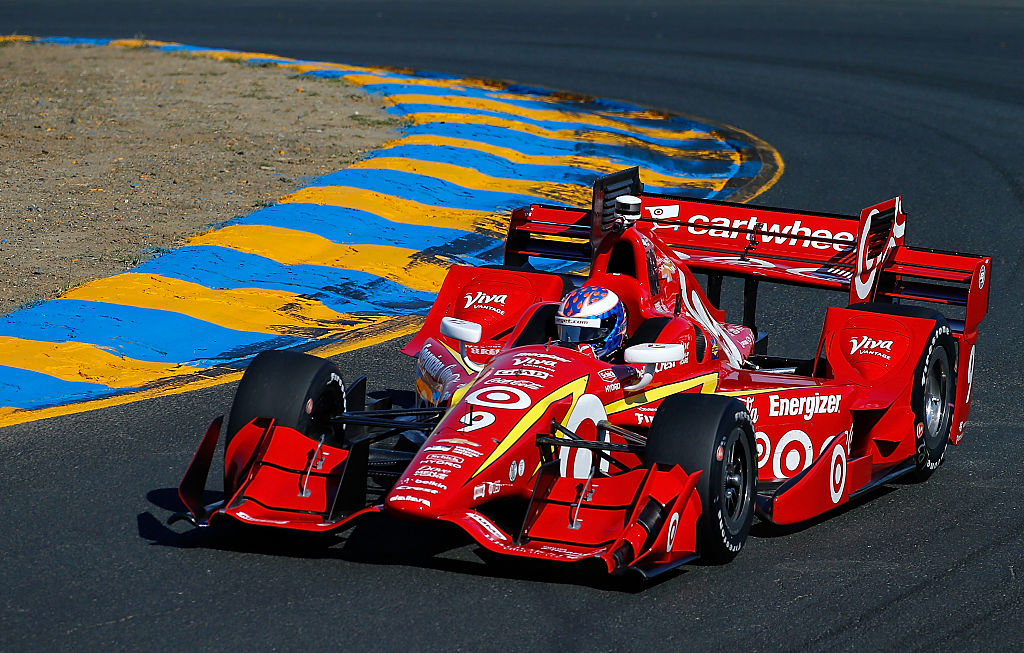 Between Hinchcliffe on "Dancing with the Stars," plus separate "Celebrity Family Feud" and "American Ninja Warrior" appearances, IndyCar drivers got a good amount of national TV notoriety this year.
Road America, Watkins Glen and Phoenix made welcome returns to the schedule.
Chevrolet and Honda were closer this year than the 14-2 win differential would illustrate, but Chevrolet has remained ahead in the aero kit war. Honda's superspeedway strength was offset by its deficiency on the short ovals. Chevrolet captured its fifth straight Manufacturer's Championship.
Veterans Helio Castroneves and Tony Kanaan continued to defy their age and remain at the top of their game.
It speaks volumes of what we expect from Scott Dixon when sixth in points with two wins is considered a disappointing year.
Seeing Target leave Chip Ganassi Racing at year's end is tough, but thanks for the memories. But seeing commitments from Menards, DHL and hhgregg among others is positive from a commercial standpoint.
Juan Pablo Montoya won at St. Petersburg but endured a tough rest of the year, ultimately now leaving full-time.
Graham Rahal was unlucky to have ended down a spot from 2015 but followed that year up strongly this year, with his Texas win an incredible effort in the spite of personal tragedy (grandmother died, which he found out the next day). More often than not, he and the RLL team again carried the flag for Honda this season.
Ryan Hunter-Reay endured a difficult year but still produced a number of star drives, particularly at Pocono.
The younger Americans born in the 1990s such as Newgarden, Rossi, Conor Daly, Spencer Pigot and RC Enerson all stood out at various points this season.
Sebastien Bourdais remains underrated and did a lot with a little in his last season at KVSH Racing, per usual. Additionally, seeing what he and Dixon did in the Ford GT at Le Mans this year was great.
Carlos Munoz and Mikhail Aleshin provided more "wow" moments than usual "wow" moment generator Takuma Sato, who along with Marco Andretti endured forgettable campaigns.
The loss of Bryan Clauson stung the paddock, but Daly, then-teammate Pippa Mann and the rest of the paddock paid admirable tribute at Pocono. Additionally well-done on that weekend was the one year-on tribute to Justin Wilson, with most of the paddock wearing the Wilson USWAG tribute socks.
Brad Keselowski tested an IndyCar at Road America. It was the only bit of NASCAR-to-IndyCar crossover this year.
There were changes of the guard at Firestone (Dale Harrigle to Cara Adams) and for INDYCAR's brake partner (Brembo to PFC) for 2017.
The infamous domed skids were a big talking point going into the Indianapolis 500, and then almost never heard from again.
STATS OF NOTE
Eight winners in 16 races, seven other podium finishers.
First to second in points gap: 127 points (659-532). Second to 14th: 128 points (532-404).
Wins by Team Penske: 10 of 16. Poles by Team Penske: 11 of 16. Laps Led by Team Penske: 1028 of 2070. Firestone Fast Six appearances by Team Penske: 28 of 60.
Pagenaud started 1st through 3rd in 11 of 16 races, and made nine of 10 Firestone Fast Six appearances.
Laps Led by Manufacturers: Chevrolet 1467, Honda 603. Laps Led by Manufacturers, 14 non-500 mile races: Chevrolet 1318, Honda 352. Laps Led by Manufacturers, 2 500-mile races: Honda 251, Chevrolet 149.
Rookie of the Year breakdown: Overall, Rossi 430, Daly 313. In 14 single-points races: Daly 275, Rossi 246. In 2 double-points races: Rossi 184, Daly 38.