MotorSportsTalk continues its season-ending reviews of the top drivers of the 2016 NHRA Mello Yello Drag Racing Series season.
From Dec. 12 through Jan. 4, we'll feature one daily in-depth review of a driver that finished in the top-five in each of the four professional classes (Top Fuel, Funny Car, Pro Stock and Pro Stock Motorcycle), as well as a compendium of select other drivers that did not finish in the top-five.
The list of drivers we've already posted is below. Today, we feature Pro Stock Motorcycle rider Chip Ellis: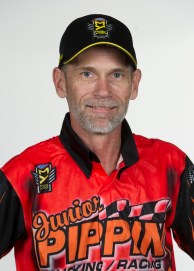 Driver: Chip Ellis
Age: 46
Hometown: Brownsburg, Indiana
Team: Junior Pippin Racing
Sponsor/motorcycle: PiranaZ Buell
Crew chief: Junior Pippin
2016 season finish: Fifth in Pro Stock Motorcycle.
2016 season statistics: 16 races, 1 win, 0 runner-up, 3 semifinals, 6 quarterfinals. No. 1 qualifier 0 times. Round-by-round record: 16 wins, 15 losses.
Career statistics: 128 races, 7 wins, 6 runner-up, 27 semifinals, 36 quarterfinals. No. 1 qualifier 16 times. Round-by-round record: 136 wins, 119 losses. 2 DNQ.
What went right in 2016: Ellis was the second-most pleasant surprise in 2016 after Jerry Savoie's PSM championship. Ellis drove the heck out of his Junior Pippin Buell, enjoying one of the best seasons of his long two-wheeled racing career. It wasn't easy at times, as Pippin – one of Ellis' closest friends – has been battling cancer for more than a year. But Ellis' success helped Pippin endure dozens of chemotherapy and radiation treatments, and Pippin's health battle helped inspire Ellis to some outstanding runs, including almost becoming the first PSM rider to break the elusive 200 mph barrier (198.47 mph at Sonoma and 198.38 mph at Englishtown). … Another high point was when Ellis not only qualified for the six-race Countdown to the Championship playoff, he also won the opening race of the Countdown at Charlotte, defeating five-time PSM champ Andrew Hines. In doing so, Ellis vaulted to No. 2 in the points after that race, but he eventually dropped to a final season finish of fifth.
What went wrong in 2016: Admittedly, Ellis did struggle at times this past season, particularly advancing past the first round. In the season's 16 races, he made a first-round exit six times. … After winning the Countdown opener at Charlotte, Ellis had two first-round losses (Reading and Las Vegas 2), a pair of quarterfinal losses (Dallas and Pomona 2) and reached just one semifinal (St. Louis).
What to look for in 2017: As much as Savoie was the biggest surprise of 2016, Ellis has the talent and the horsepower to become the next version of an underdog like Savoie triumphing and riding all the way to the championship in 2017. If that were to happen, it would be quite fitting for a rider who has devoted his life to racing and also helping others (he even pitched in to ride for Savoie in a couple of races in 2013 while the latter recovered from minor surgery).
Season reviews already posted:
Follow @JerryBonkowski