The driver roster for the 55th Rolex 24 Hours of Daytona continues to grow.
This week, two more teams announced additions to their respective driver lineups.
VISIT FLORIDA Racing has added German driver Rene Rast to its team. Rast will join Belgian driver Marc Goossens and Dutch driver Renger van der Zande in the No. 90 Gibson-powered Riley Mk. 30 in the Prototype class.
Rast has outstanding credentials, particularly in the Rolex 24, having won the GT class for Magnus Racing in both 2012 and 2016.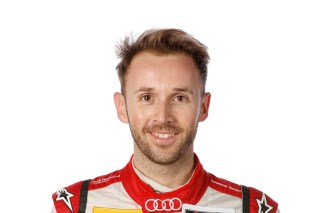 He also finished second in the LMP2 class in the 2016 24 Hours of Le Mans for G-Drive Racing. He also won in LMP2 at Bahrain and earned podium finishes at Silverstone and Circuit of the Americas.
Rast is also a two-time winner of the 24 Hours at Spa and the 24 Hours of Nurburgring.
"The Rolex 24 is one of my favorite races during the year and I can't wait for the action to begin," Rast said in a media release. "I have won the Rolex 24 now two times but not overall. My big dream was always to one day win it overall."
—
Scuderia Corsa, whose Ferrari 488 GT3 makes its Daytona, also added to its driver lineup.
Ferrarri factory driver Sam Bird completes the lineup and will join 2016 IMSA and NAEC GT-Daytona champions Christina Nielsen and Alessandro Balzan, along with confirmed third driver Matteo Cressoni.
Bird earned two victories last season in the WEC, piloting a Ferrari 488 GTE, and was a key component of Scuderia's WEC Manufacturer championship.
As for Cressoni, he previously drove for Scuderia Corsa in the 2014 Petit Le Mans.
Scuderia Corsa is defending champion of the IMSA and North American Endurance Cup GT-Daytona championships.
"With this driver lineup and the proven success of the 488 GT3, I am confident that Scuderia Corsa will defend our Championships this year. The GTD field has expanded this season to factory entries and we welcome the challenge" Scuderia Corsa team owner Giacomo Mattioli said. "2017 marks the 70th anniversary for Ferrari and there is no better way to celebrate than success at the race track, where it all began."
Follow @JerryBonkowski