I've played various roles within my near 30-year involvement with Formula 1: Race mechanic, journalist, author, television broadcaster. During these years I've witnessed many memorable events, some triumphant, some tragic, and I've seen an untold number of changes unfold within the industry, too.
Drivers have arrived in the paddock as unknowns, have won their championships and then faded away; mighty engineering empires have fought tooth and nail to claw themselves to the top, claiming their trophy only to then come slithering down the other side of the mountain. Team principals, engineers, mechanics, hospitality crews, drivers, race venues, tire suppliers, car designs, engine specifications, aerodynamic configurations, on and on and on: all have come and gone, replaced by others.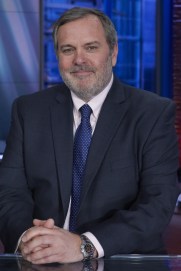 Throughout all these upheavals, and stretching back years before my time in the sport, there has always been one constant: Bernard Charles Ecclestone.
And his seemingly unstoppable 40-year reign over this mighty industry came to a quiet close yesterday afternoon, around tea time. No cataclysmic boardroom explosions, no 'he-said-she-said' slanging matches in the tabloid press; rather his removal from office was signaled via a simple press release, a memo announcing that Bernie is no longer chief executive of the Formula One Group.
The former 'F1 supremo' is now 'chairman emeritus', a sinecure, an honorary position to the newly appointed three-man group at the helm. And with this announcement the much vaunted Liberty Media takeover of the multi-billion dollar business appears complete.
And Formula 1 will never again be the same.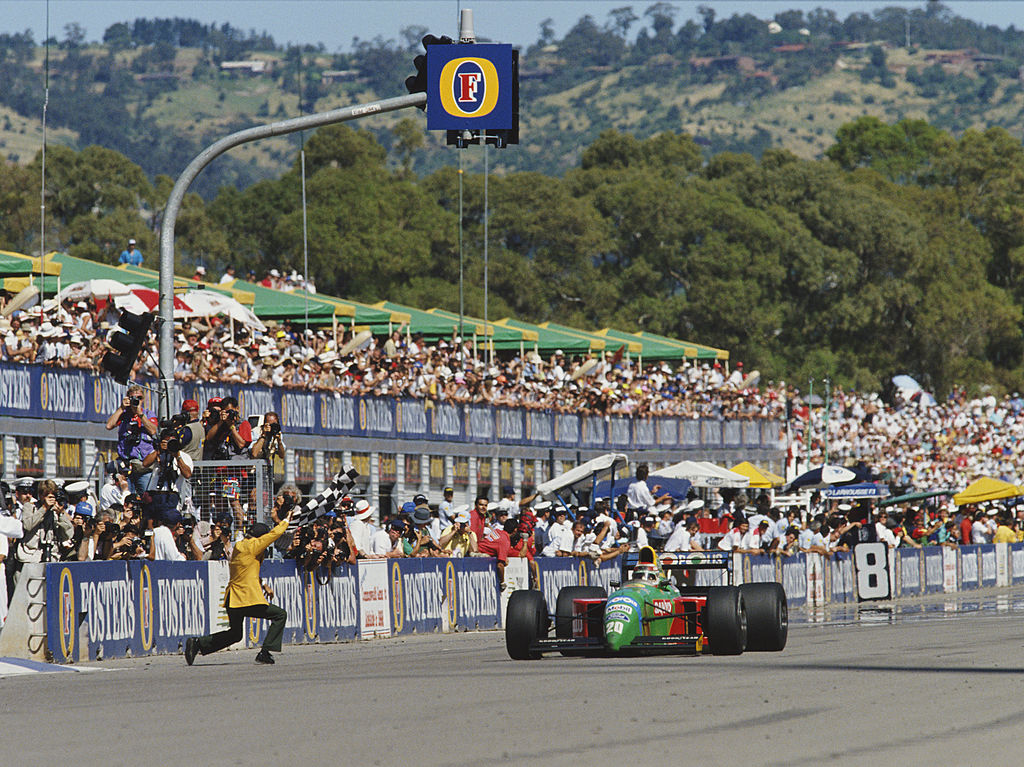 My first interaction with Bernie was back in 1990, my opening year working with Benetton. Strolling across the paddock, returning to the Benetton pits, I noticed him standing near one of our two brightly painted trucks, with Bernie's expression suggesting he was distinctly unhappy about something. He was looking down the line of parked trucks, two-by-two, team-by-team, all standing in a uniform line outside the pit garages of their respective teams.
Bernie noticed me and stopped me in my tracks. "This truck is out of line," he said, "it's too far forward, get your truckies to move it back an inch." And with that he moved away, without another word. I thought he was joking. He wasn't joking. I told one of our truckies what had just happened and he immediately stopped what he was doing and reversed his truck, repositioning it one inch rearward. Bernie's word was law in the F1 paddock. Everything was carried out to perfection.
Bernie has worked tirelessly to turn grand prix racing into the highly successful, highly respected, military-type operation we see today. The professionalism of the teams, their own standards, and their own orchestration has visibly improved every year over the past decades. For an extreme example of this, compare an image of an F1 pit garage from the mid-1980s (the start of Bernie's rise to prominence) with an image of a pit garage from 2016. In terms of cleanliness, the latter shares more commonality with a hospital's operating theatre than a temporary trackside place in which to rebuild a race car.
Beyond his obvious entrepreneurial skills, his well-reported ability to strike phenomenal business deals, Bernie's greatest attributes are to be found in things kept out of sight; those operational skills often overlooked by those who do not live inside F1's microcosm. For example, take the unending international air transport of the race cars and the tons of freight that need to be moved around the world from venue to venue. The cars and equipment must arrive in their next destination on time. Each time. Every time. No hassles with customs; no cars missing from Sunday's grid because their engines or transmissions are not scheduled to be released from border inspections until the Monday following a race. Bernie makes it happen. Every race. It was his job to make it happen. Until now.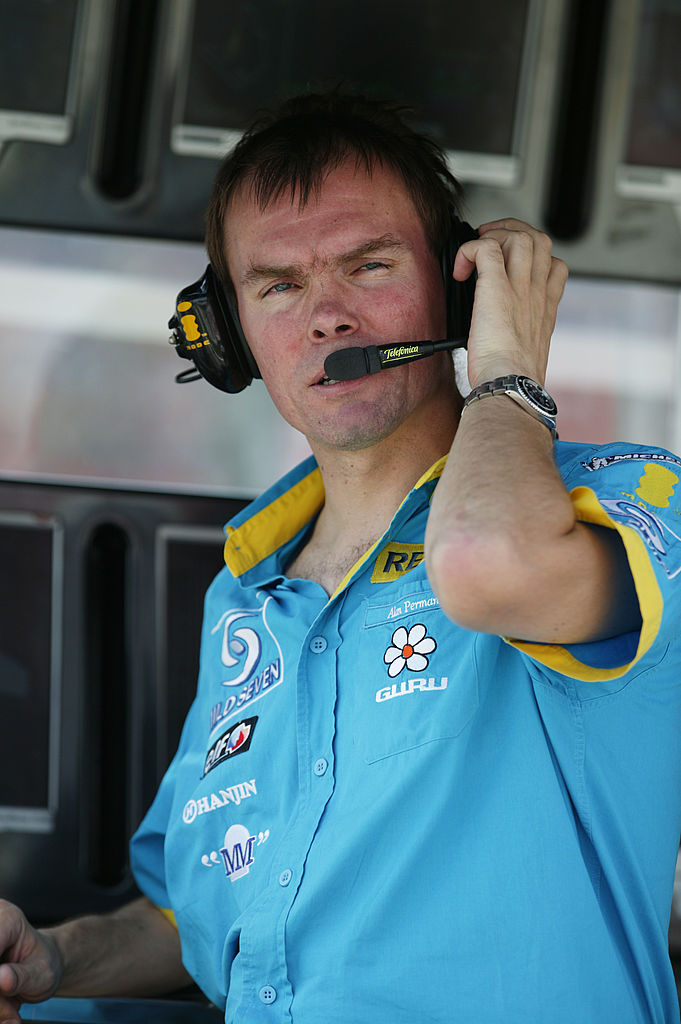 On hearing yesterday's news, Alan Permane, Sporting Director to Renault's F1 team said this to me: "I've worked in Formula 1 for 28 years now, and I've seen the sport continually grow due to Bernie. I will be forever grateful to him for making the sport what it has become during my career. I'm sure he will be missed but we must now look forward and embrace a new era."
As to this new era, I have no doubt whatsoever that F1's new boss, Chase Carey, along with his two managing directors, Sean Bratches and Ross Brawn are all perfectly capable of leading F1 into the future. All three men have experienced remarkable success in their respective fields.
Personally, I've had no dealings with Carey or Bratches but I have worked alongside Ross Brawn, Benetton's technical director for five years. Ross is one of the most respected engineers, one of the most successful strategists in the history of Formula 1; a winner of multiple world championships, and yet he remains a firmly grounded individual, an approachable leader.
Alan Permane has also worked alongside Ross Brawn: "I don't yet have details of what Ross will be doing in his new role but if charged with looking after the Sporting and Technical side of the Championship, working closely with Charlie [Whiting] then these aspects are in very safe hands, and I certainly look forward to working with him again."
A brave new world, then, and one that is all but guaranteed to better exploit social media and the ever expanding digital world, aspects of the industry that Mr. Ecclestone never fully embraced, seemingly never wanted to.
Some may suggest that Chase Carey should have cut all ties with Bernie: out with the old and in with the new. All new. Personally, I believe he has done right in making the sport's ex-supremo available as a consultant. The first time the sport's new management receive notification that fifty-thousand tons of F1 equipment is sitting on a runway in Paris, Texas, not in its intended destination of Paris, France, that decision to keep Bernard Charles Ecclestone close at hand might well pay dividends.