He isn't Dunn by any means. Rather, he's just getting started.
On Wednesday, veteran drag racer and broadcaster Mike Dunn will celebrate his first anniversary as president of the International Hot Rod Association.
And while both he and the organization have undergone some growing pains over the last year, the future is looking bright.
The West Palm Beach, Florida-based IHRA is the second-largest sanctioning body in drag racing. While Dunn made his biggest impact in both racing and broadcasting with the larger National Hot Rod Association, the IHRA presents a unique challenge that he is enjoying.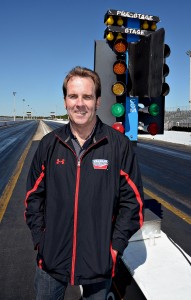 "Good drag racing is good drag racing, it doesn't matter (if it's NHRA or IHRA)," Dunn said. "I came into this with an open mind.
"(IHRA) was a good show but trying to get people to come was a challenge. One of the reasons why is it has gone through so many different undulations over the years with different ownerships and stuff, I think the IHRA fan just didn't know what they were getting anymore because the program had changed.
"We want to get fans to come back out and see what the IHRA is all about and look at the racing that exists and see that it's good."
Admittedly, the IHRA has taken somewhat of a step back in 2017. It has placed national event championship racing — including Top Fuel and Funny Car — on a one-season hiatus.
"We hit some bumps in the road the first year," Dunn admits. "We knew it wasn't going to be easy. We didn't get the TV package signed in time, so we decided to postpone the pro series until 2018."
Rather, the IHRA will focus this season on its lifeblood, and from where the organization sprung from — the Sportsman ranks — with the Summit Sportsman National Championship series.
"A lot of our fans, especially our core fans, have some type of connection to Sportsman racing, local racing, bracket racing or them going out there racing or they know a family member that races, or a friend or a cousin," Dunn said. "It seems like the fans I deal with all have that connection and it all goes back to Sportsman racing. It's the foundation of the sport and what we all build on.
"We had to make a complete change to make it more viable, and we took the Sportsman Series, which was good, and I believe we made it better. We changed the format around and have gotten great response off of that."
The 2017 SSNC schedule, which will run from February through September, will feature 30 races, two per weekend at 15 IHRA-sanctioned tracks in Florida, Louisiana, Texas, South Carolina, Maryland, Michigan, North Carolina, Pennsylvania, Tennessee and Ohio.
The season opening race is this weekend at Immokalee (Fla.) Regional Raceway.
The IHRA announced Monday that 13 of those race weekends will be streamed live online on ESPN3 as part of a multi-year agreement that will expand to include the return of professional class national events in 2018.
But IHRA Top Fuel and Funny Car fans won't be completely overlooked in 2017. Dunn noted that there will be special exhibition appearances by select Top Fuel dragsters and Funny cars at several of this season's 15 SSNC events.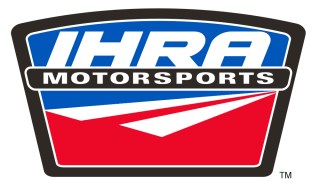 During his own driving career, Dunn recorded 22 NHRA national event wins in Top Fuel and Funny Car, as well as one win in IHRA competition.
After retiring from driving, he spent 14 years broadcasting NHRA races on ESPN. Shortly after NHRA chose a different announcing team when it moved to Fox Sports in 2016, Dunn received a call from Chris Lencheski (CEO of IHRA parent company IRGS+E).
"Chris said he wanted me to be president of the IHRA," Dunn said, adding with a laugh, "so I said to him, 'Why would you want to do that?'"
But the more they spoke – a conversation that lasted more than 10 hours over several days – Dunn warmed to the idea.
"Chris told me his plans and what he wanted to do," Dunn said. "I liked the plan and said I definitely could help a lot. We have some good people in the IHRA. I made a few suggestions and we just went from there."
As Dunn begins the second year of his three-year contract with IHRA, changes and upgrades will continue. In addition to next season's return of the pro series for Top Fuel and Funny Car, one of the biggest items on Dunn's IHRA agenda is international expansion.
"The IHRA is the International Hot Rod Association and I'd like to see it more of an international series and international entity," Dunn said. "We went into Australia last year, we sanctioned some tracks down there and the 400 Thunder Series and have gotten a nice jump in memberships off of that. That's become very successful.
"We're trying to figure out how we can incorporate that into a championship series and into other countries. The logistics to do that are challenging at best, but we have some ideas on how possibly to do that as we build.
"We're not going to obviously jump right in and have a Formula One-style series for drag racing off the bat because we'd lose a lot more money then. But there are some ways I think we can get creative to establish our foothold, like we've done in Australia and we're looking into other areas like New Zealand, Asia, Mexico and have some events in Canada. That's what I envision."
Dunn knows that taking on the NHRA – he calls it "the other organization" – is somewhat of a David vs. Goliath battle. But at the same time, he still sees room for growth for the IHRA even in the NHRA's shadow.
"The NHRA has a good product and they pretty much have the domestic side locked up," Dunn said. "We'd be nuts to try and go head-to-head with them because they have a good product and they have the resources.
"But that doesn't mean we can't go into different markets, have a little bit of a different look and try to create new things. I'd also like to get new fans involved.
"I'd like to see drag racing just grow, period. I believe I can do this. I have the right people and the budget to do it … and let them go out and do their jobs.
"Even though we had some missteps and are restructuring this year, I still believe in that philosophy."
Follow @JerryBonkowski