After becoming only the third driver in NHRA history to win championships in both Top Fuel (2011) and Funny Car (2015), Del Worsham surprised the drag racing world at the end of last season.
Worsham left one of the sport's top teams, Kalitta Motorsports, and a long-standing, full-season sponsorship with DHL.
The departure was amicable as Worsham chose to fulfill a long-held desire: to return to the family team he started with, Worsham-Fink Racing, where he'll be reunited with his father and crew chief Chuck, while Del will handle the driving duties.
"There's always been a little bit of a hole or a little bit of unfulfilledness," Worsham told NBC Sports. "I really hadn't did 100 percent of what I set out to do, and that was to try and win the championship with my dad.
"He and I built this team, we raced together for 18 years. … As time went on, I thought if I ever had the opportunity or the time ever came along, I'd give that opportunity another chance.
"At the end of 2016, the Kalitta's came to me and said they were going to make some changes to the team, and my dad's car has been running pretty well with Jim Campbell driving it. I thought, 'You know what, if I'm ever going to do this, while he's still able, in good health and he still wants to do it and is able to do it, and I can still drive and feel I can still contribute something as a driver, I should do it now.'
"If I wait any longer, either he's going to get too old and not be able to do it, or I may get to the point where I don't want to drive and do it and this would never happen.'
"It just seemed like a good time. It was a decision I just had to make. I don't regret it at all. I feel good about it every day I come into work right now."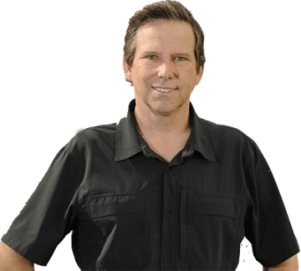 The reunion between father and son in the family business comes full-circle this weekend in the annual preseason test for Top Fuel dragsters and Funny Cars at Wild Horse Pass Motorsports Park in suburban Phoenix.
Approximately 30 NHRA teams are expected to be on hand from Thursday through Sunday to prepare their cars and set-ups for the season, which kicks off next weekend with the annual Winternationals in Pomona, California.
Del will be behind the wheel of the family's Toyota Camry Funny Car, while father Chuck will be tuning the ride as they embark upon a journey to not only compete the entire 2017 NHRA season, but also to chase their biggest dream of winning a championship together.
It's unfinished business, Del Worsham said.
"Absolutely. Whether we win the championship or not, at least I'm back out here working with him in that direction again."
Admittedly, there will be challenges. First, the team has primary sponsorship for only the first six races of the 24-race NHRA season with Lucas Oil. It also has a number of associate sponsors that have signed on for the whole season.
The key – in addition to being competitive on the drag strip, which Worsham is confident he, his car and his team will be – is to find additional primary sponsorship to run the full season, particularly the six-race Countdown to the Championship playoffs.
In addition to reuniting with his father, the younger Worsham will also have long-time family friend John Fink back in the fold. A successful businessman, Fink was a partner with Worsham and his father during much of their previous 18-year run of racing together.
Now, after nearly a decade apart, the three will join together again with headquarters in Southern California and a satellite shop in Auburn, Indiana.
Del began racing with his father in 1990 and continued for 18 years until 2008, when he went to drive for Alan Johnson and Al-Anabi Racing, ultimately winning the Top Fuel title in 2011.
But during the 18-year stint of father and son Worsham together, they put up some stout numbers. Del finished runner-up in Funny Car in 2004, and won 16 national events from 2001-2005.
While Chuck Worsham has kept the family team going on a part-time basis the last several years, this year will essentially be getting things back to where they used to be.
Del Worsham is eager to set down a baseline this weekend to see how competitive the team can be once again.
"We're pretty much going to start off with the setup we have," he said. "We may push it a little harder to see what it can run. But mostly, I'm just going to go there and just get some confidence we have a car that can qualify, we kind of know where we are, we have a team that can operate and we can do the turnaround in the time we need to do it in.
"And then, we pack it up from there and take it to Pomona and see where we are as far as competition goes, find out if our car is fast enough or not to win or if we're even in the top 12 or 15. And then as the year goes on, we can adapt to what we need to do to make it more competitive or faster if it needs to be."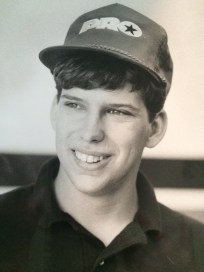 There's no question that Worsham, who turns 47 on Feb. 11, knows how to go fast and win. He has 39 victories and 66 final round appearances in his NHRA Top Fuel and Funny Car career. His career best speed in Funny Car is 332.67 mph, while his quickest elapsed time in a NHRA national event is 3.832 seconds.
While getting the family livery into winning form in 2017 is key, Worsham is definitely up for the challenge. Given his long success as a driver and his father's expertise as a tuner, thoughts of potentially pulling off an upset win at Pomona next weekend in the team's reunion is something that is definitely on Worsham's mind.
"That would be amazing," he said of winning at Pomona. "I don't know what I'd do. I don't think I've ever won at the Winternationals. I've runner-upped there multiple times. It would be something else I could check off my list. I wouldn't believe that would be a plateau of any sort. I would say that would set the bar for where I would expect to finish the year."
While he could have stayed with Kalitta Motorsports, Worsham knew this was the right time to make his leap of faith.
"I'm very determined," he said. "When you decide mid-to-late November that you're going to make a career-changing move like I did, and you know that every corporation's (sponsorship) budget is already set for 2017 and there's not a whole lot of funds out there, then you start digging away.
"I spend six to eight hours every day on the phone and emailing, trying to put funding together for the car. And then I go to the shop and work with my dad and the team. I've worked as hard at this as I've probably worked at anything in the last 30 years.
"It reminds me of (the mid-1990s) an awful lot. The only difference between now and then is people take my calls now, where back then it was hard for anybody to take my call."
Follow @JerryBonkowski