Alex Keyes, Travis PeCoy and Christian Brooks will seek to deliver Dreyer & Reinbold Racing another championship in the GRC Lites division of Red Bull Global Rallycross, after Cabot Bigham did so last year.
The release and details of the program are below:
—
Dreyer & Reinbold Racing, the defending Red Bull Rallycross Lites champions, announced today that young driving stars Alex Keyes, Christian Brooks and Travis PeCoy have signed with the team to compete in the 12-race 2017 Red Bull Global Rallycross Lites division beginning at the series opener scheduled for April 28-29 in Memphis, Tenn.
Keyes, Brooks and PeCoy return to the highly-competitive GRC Lites division with the reigning Lites series winners in Dreyer & Reinbold Racing, the Indiana-based operation which captured five Red Bull Global Rallycross Lites Series main events, 23 heat races and seven fast qualifying honors in 2016. Keyes, racing a limited schedule in 2016, scored two main event wins, seven heat race victories and five fast qualifying times for DRR.
"I am extremely thrilled to announce the three-driver lineup with Alex, Christian and Travis joining our Dreyer and Reinbold Racing Lites team in 2017," said Dennis Reinbold, team owner of the DRR organization. "All three of the drivers have shown tremendous potential in the Lites cars already and we feel this 'Triple Threat' offers us another great chance to repeat as Series champions. We're very excited to have Buddy Rice back as our Lites director, Jeff Britton returning as our chief engineer and to maintain the continuity of our high-quality core group of personnel, which we believe positions us very well for another run at a championship in 2017. I couldn't be more excited for the 2017 season."
Rice, the 2004 Indianapolis 500 champion, will continue to serve as DRR's Lites director in 2017 where he will oversee the DRR Lites program and focus on driver development. Britton also has been a race-winning engineer in the Verizon IndyCar Series for the past 20 years.
"We believe that our three young Lites drivers are very talented and Alex, Christian and Travis have a great opportunity to battle for the Lites championship in 2017," said Rice, also a Rolex 24 winner at Daytona. "Alex is already a race winner in the Lites division and Christian and Travis have been winners in other racing divisions and showed potential in their rookie seasons in GRC Lites last year. With some early testing, I think we can develop all three Lites cars into winning machines for the three drivers."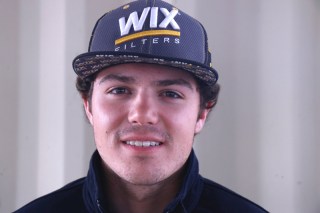 Keyes, 19, enters his third GRC Lites season in 2017 but his third-year as a GRC Lites competitor, as the Folsom, Calif., racer has been a regular on the victory podium in 2015 and 2016. Keyes, coming from open-wheel racing including winning a Formula Pro Mazda title, has recorded five career Lites feature wins as well as taking numerous Lites heat races and No. 1 qualifying spots. Alex will drive the No. 24 car for DRR in 2017.
"I'm excited to be back in the Red Bull GRC Lites in 2017, but I'm stoked to be back with Dreyer & Reinbold Racing," said Keyes, who scored features at Atlantic City and Los Angeles last year. "Over the past few years, I have gotten to know this team, not only have we been successful but they have become a family to me. I think we have a recipe for success. Everyone from Dennis, Buddy, our mechanics and our partners are all motivated to win this year. I'm looking forward to working with Travis and Christian too. DRR always has a great atmosphere so I look for us to elevate each other."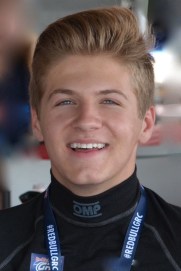 Brooks, 16, comes to Dreyer & Reinbold Racing after his rookie season in GRC Lites in 2016 with a stellar racing career in karting. The Santa Clarita, Calif., driver spent ten years in various karting divisions and took championships in the 2011 US Rotax Grand Nationals and the 2012 and 2016 Rotax Challenge of the Americas.
Last year, Christian recorded three top-five finishes in main events and placed fifth in the final Lites point standings. Brooks, a "fan favorite" throughout the 12-event Red Bull GRC Lites series, will pilot the No. 44 machine for DRR in 2017.
"Driving for Dreyer & Reinbold Racing is truly an honor," said Brooks. "To be among the historic list of drivers to compete for the team will be something that pushes me to the limit and to achieve the best results possible. With one GRC Lites season under my belt and a championship team behind me, I am entering the year with high confidence and I'm excited about the 2017 season!"
PeCoy, 16, also debuted in the Red Bull GRC Lites category in 2016 with a second place in the Atlantic City feature and a heat race win. The Yorba Linda, Calif., high schooler comes from an off-road background where his father, Bobby, is a multi-time winner. Travis scored five off-road championships early in his racing career as well as taking a world title. Last season was PeCoy's first experience racing on pavement but he quickly showed his potential despite a limited schedule. Travis will compete for the DRR squad in the No. 3 Lites car.
"I'm very excited to join a championship-winning team this year with Dreyer & Reinbold Racing," said PeCoy. "I think we can work together in hopes of gaining a 1-2-3 in the championship. I want to be in contention for the title. GRC is a chance to show who I am and what I have to offer through driving and self-preservation. I'm a normal kid – I go to school dances and I play video games, surf, ride mountain bikes and snowboard. But I'm ready for the potential of having a great race team in 2017."
Dreyer & Reinbold Racing will utilize the spec GRC Lites machines from Olsbergs, the all-wheel drive vehicles with six-speed sequential transmissions and 310-horsepower engines.
DRR will announce a full roster of commercial partners for the Red Bull GRC Lites team in the near future.
The Red Bull Global Rallycross Lites division will be televised nationally with each event being produced on the NBC Sports Network.