You could probably say this for every new year of Formula 1, but there are a lot of anniversaries of note this year.
Some years though tend to have more anniversaries than others and as 2017 beckons, while we're still a month-plus away from the lights going out for the Australian Grand Prix on March 26 (March 25 in U.S. time), there are quite a number to reflect on at various points this year.
We'll start most recently and work backwards:
2012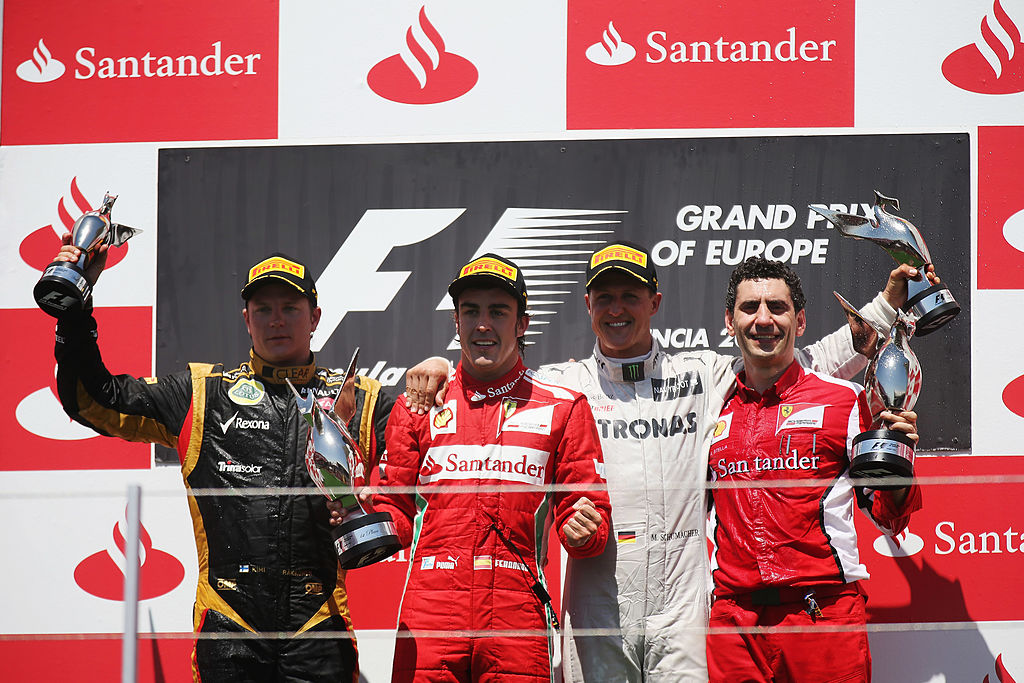 This year marks five years since these following items occurred:
Mercedes AMG Petronas won its first race since re-entering the sport in 2010 (Nico Rosberg in China)
Lewis Hamilton last drove for McLaren
McLaren (Jenson Button in Brazil) and Williams (Pastor Maldonado in Spain) last won a race
Fernando Alonso properly contended for a championship with Ferrari
Michael Schumacher scored his final pole (Monaco), podium (Valencia) and drove his final Grand Prix
A Senna last raced in F1 (Bruno Senna with Williams)
Romain Grosjean branded a "first-lap nutcase," and sat down for Monza after Spa acrobatics
More than five drivers won a Grand Prix in a season (there were seven in first seven races, from five different teams), as eight won a race. There have not been more than four Grand Prix winners in a year since 2013
Sauber stood on a podium (three times with Sergio Perez, once with Kamui Kobayashi)
Circuit of The Americas in Austin made its debut on the F1 calendar, the first year since Indianapolis in 2007
2007
It's been 10 years since these items happened:
Kimi Raikkonen won his first and only World Championship by one point over Lewis Hamilton and Fernando Alonso
McLaren's espionage scandal hit, which triggered a huge fine and a loss of all Constructor's Championship points
Alonso drove for McLaren for the first time, before leaving following an acrimonious season
Hamilton and Sebastian Vettel made their debuts (so did Heikki Kovalainen, Kazuki Nakajima and Markus Winkelhock)
Hamilton's second career win, at Indianapolis, saw Vettel score points on debut for BMW Sauber as an injury fill-in for Robert Kubica. It was the last F1 race held at IMS
BMW Sauber finished second in the Constructor's Championship as a result of McLaren's exclusion
Alexander Wurz scored his final podium in Formula 1 for Williams
Ralf Schumacher ran his final full season with Toyota
Super Aguri ran its last full season and scored points
Markus Winkelhock started last, first and led in the same race – his one and only Grand Prix start at the Nürburgring
Adrian Sutil scored a point for Spyker, and Rubens Barrichello didn't for Honda
2002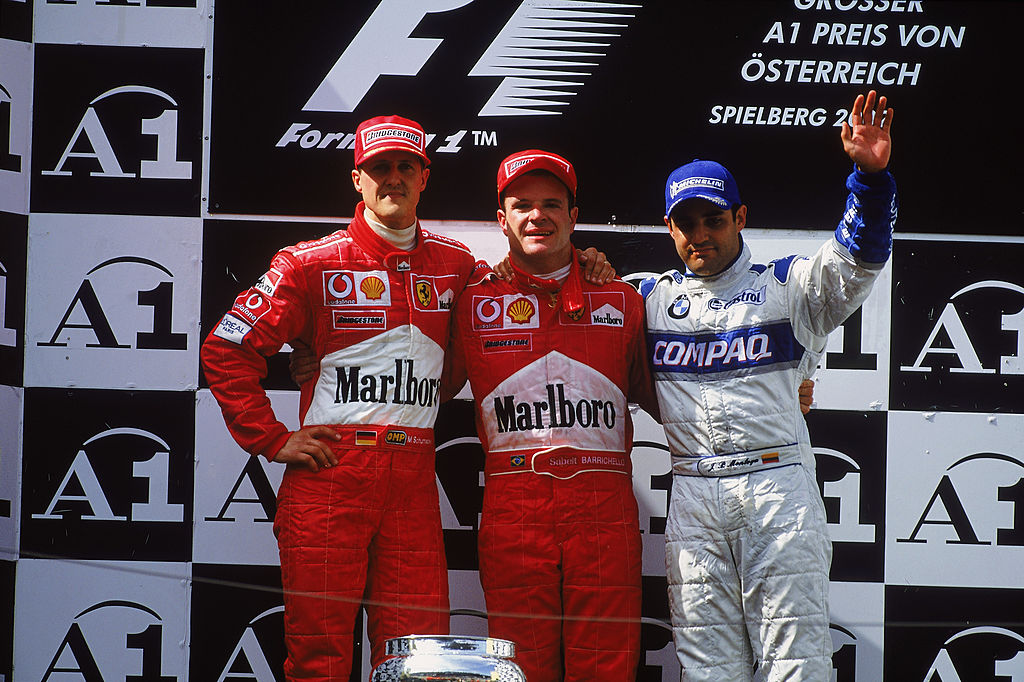 It's been 15 years since this happened:
Michael Schumacher wrapped up the championship by July at the French Grand Prix
The infamous Rubens Barrichello/Michael Schumacher lead swap occurred at the Austrian Grand Prix
Ferrari won 15 of 17 races, interrupted only by Ralf Schumacher (Williams, Malaysia) and David Coulthard (McLaren, Monaco)
Juan Pablo Montoya managed to score seven pole positions, including five in a row, yet didn't win a race
Mark Webber scored a famous fifth place on debut with Minardi at the Australian Grand Prix, and got a special exemption for he and Paul Stoddart to go up to the podium separately
Toyota also scored points on its debut as Mika Salo was sixth in Australia
Jaguar scored its second and final podium in F1, both with Eddie Irvine, at the Italian Grand Prix
The points system was 10-6-4-3-2-1, before expanding to eight drivers the following year
The one-hour, 12-lap qualifying session had its final year of operation
Arrows folded midseason
1997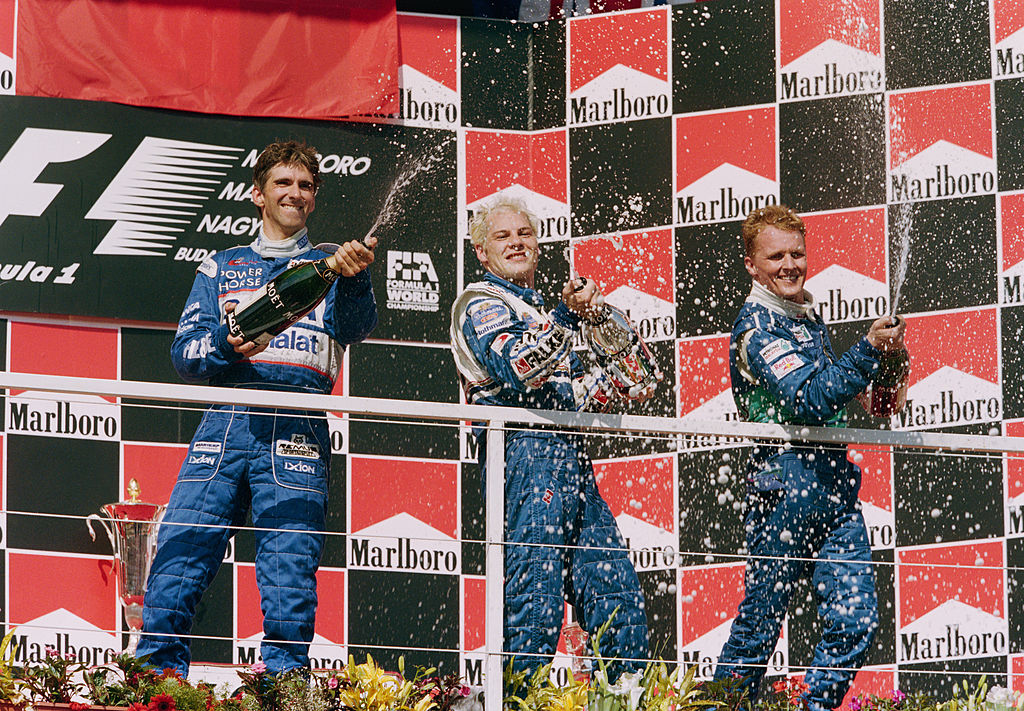 This marks 20 years since these items occurred:
Jacques Villeneuve's first and only World Championship win, and Williams' most recent
The infamous Villeneuve/Michael Schumacher "desperation at Dry Sac" lunge by Schumacher in Jerez, which saw the German excluded from the Driver Championship standings. Interestingly, although these two were the title contenders, they never shared a podium all season
David Coulthard delivered Mercedes its first F1 win since the 1950s, McLaren its first since 1993 and first in the McLaren-Mercedes partnership, in West's first race as title sponsor. Mika Hakkinen then won his first Grand Prix at Jerez, admittedly overshadowed
Gerhard Berger scored both his and Benetton's final Grand Prix victory
Heinz-Harald Frentzen scored his only victory for Williams
Damon Hill scored his first and only podium finish for Arrows
Giancarlo Fisichella, Ralf Schumacher and Alexander Wurz scored their first career podiums
Bridgestone scored their first podium upon entering the sport with Olivier Panis coming third in Brazil; Panis (Prost) and Rubens Barrichello (Stewart) also delivered their teams' first career podiums. Stewart eventually became Red Bull Racing…
15 different drivers from nine different teams (all teams in the field except Tyrrell, Minardi and Lola) scored at least one podium finish
Jan Magnussen and Jos Verstappen raced, while their sons Kevin and Max were 5 years old and 1 month old by season's end
MasterCard Lola competed at its one and only Grand Prix, failing to qualify both cars in Australia, and nearly ending Lola's career before being saved
The Nürburgring round was called the Luxembourg Grand Prix, held for the first time in a World Championship setting and first time overall since 1952
The Argentine round was the 600th Grand Prix in history
1992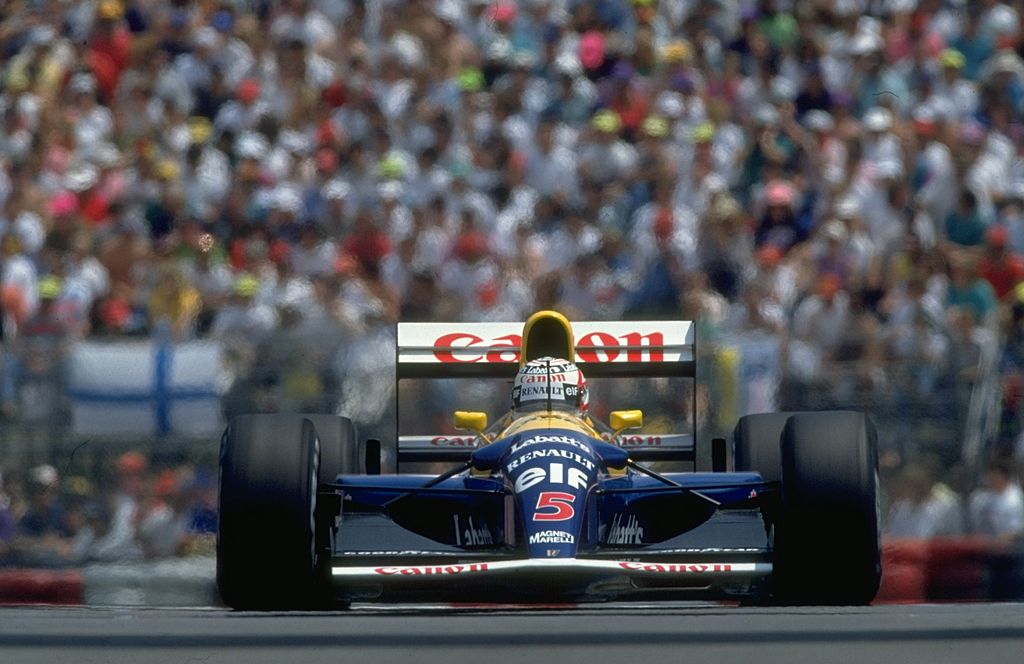 It's the 25-year anniversary of these items:
The crushing reign of the Williams FW14B chassis, which saw Nigel Mansell win nine races and Riccardo Patrese one more, with the two scoring 14 of 16 poles. They completed a 1-2 sweep in points, for Williams' first Constructor's Championship since 1987. Mansell promptly dropped the mic and headed Stateside to IndyCar
Alain Prost had his one-year sabbatical from the sport post-Ferrari, before replacing Mansell in 1993
Michael Schumacher's first Grand Prix victory at Spa, which in itself came a year after his debut at the same circuit
The final win (thus far) for a McLaren-Honda. Ayrton Senna won three times that year, famously holding off Mansell in Monaco and then capturing the Italian Grand Prix. But it was Gerhard Berger's second of two wins in Adelaide that stands as the most recent McLaren-Honda win
Mexico City's last run on an F1 calendar prior to its 2015 return
Seven of the 16 teams from 1992 are still racing in 2017, 25 years later, albeit after name changes in some instances: Williams, McLaren, Benetton (as Renault), Ferrari, Tyrrell (as Mercedes), Jordan (as Force India) and Minardi (as Toro Rosso)
Teams no longer active from 1992: Lotus, Footwork, Ligier, March, BMS Dallara, Venturi Larrousse, Fondmental, Brabham, Andrea Moda. Pre-qualifying was still a thing that happened on Grand Prix weekends
A then-unheralded Damon Hill made his Grand Prix debut for Brabham and Giovanna Amati was the most recent female driver to qualify for a Grand Prix for the same team
1987
This year marks 30 years since these items took place:
Nelson Piquet's third and final World Championship victory
Ayrton Senna's final wins for Lotus before his switch to McLaren in 1988
The final wins for the McLaren-TAG partnership before McLaren's switch to Honda
Seems crazy to think about but within the next decade, all of Nelson Piquet, Nigel Mansell, Stefan Johansson, Michele Alboreto, Teo Fabi and Eddie Cheever – six of the top-10 in points – had all moved Stateside to race in IndyCar
1982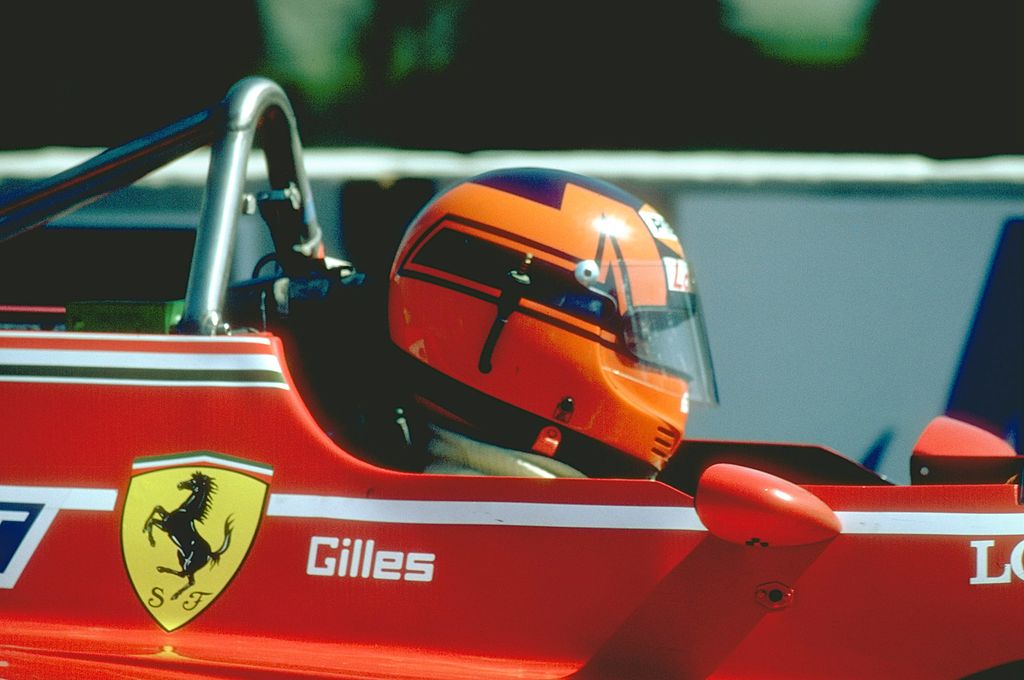 One of the strangest and most tragic seasons on record took place 35 years ago:
Keke Rosberg won his first and only World Championship with one win, the first one-win champion since 1958. Rosberg's Cosworth DFV FW08 was the last naturally aspirated engine to win a title since 1989
Eleven different drivers from seven different teams won at least once, and an additional seven drivers scored at least one podium finish
Ferrari's nightmare season sees Gilles Villeneuve killed at Zolder, and Didier Pironi seriously injured later that year in Hockenheim. Pironi had beat Villeneuve at Imola that year in a tense race at the height of the FISA/FOCA war
Riccardo Paletti was then killed at the Canadian Grand Prix, only a few weeks after Villeneuve's death
The late, great Michele Alboreto won his first victory for Tyrrell in the final Caesar's Palace Grand Prix
Carlos Reutemann quit Williams after two races
Mario Andretti raced for both Williams and Ferrari, finishing on the podium for the latter team
Eliseo Salazar and Nelson Piquet had their famous coming together in Hockenheim
The U.S. held three races at Long Beach, Detroit and Caesar's Palace
Owing to the FISA/FOCA spat and a reduced grid in Imola, only nine of the 40 drivers who raced that season participated in each of the 16 Grand Prix weekends
1977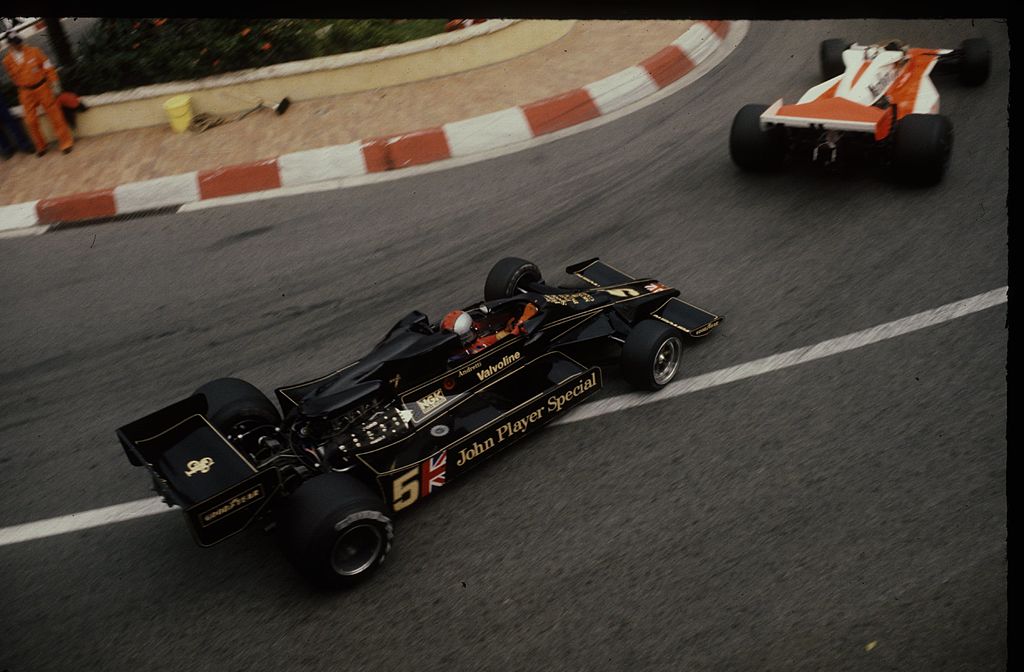 This is the 40-year mark since this occurred:
Niki Lauda won his second World Championship, and first after his dramatic bout with James Hunt in 1976
Hunt won his final three races of his career
Mario Andretti won four races in the Lotus 78, a car he has hailed as one of his all-time favorites, even more than his title-winning Lotus 79 the following season
Gunnar Nilsson won his first and only Grand Prix (Belgium) before succumbing to cancer a year later
Jody Scheckter won three races for Walter Wolf Racing, including on Wolf's debut in Argentina
Gilles Villeneuve made his F1 debut in extra cars for McLaren, then Ferrari
Both Tom Pryce and Carlos Pace were killed in separate accidents
This was the last Japanese Grand Prix at Fuji until 2007, and overall until 1987. The Japanese Grand Prix resumed at Suzuka in 1987 and has been there every year since, except the two-year run at Fuji in 2007 and 2008
1972
It's been 45 years since these events happened:
Emerson Fittipaldi became, at the time, the youngest World Champion at age 25 with his first of two titles
Jean-Pierre Beltoise won his first and only Grand Prix at Monaco for BRM
1967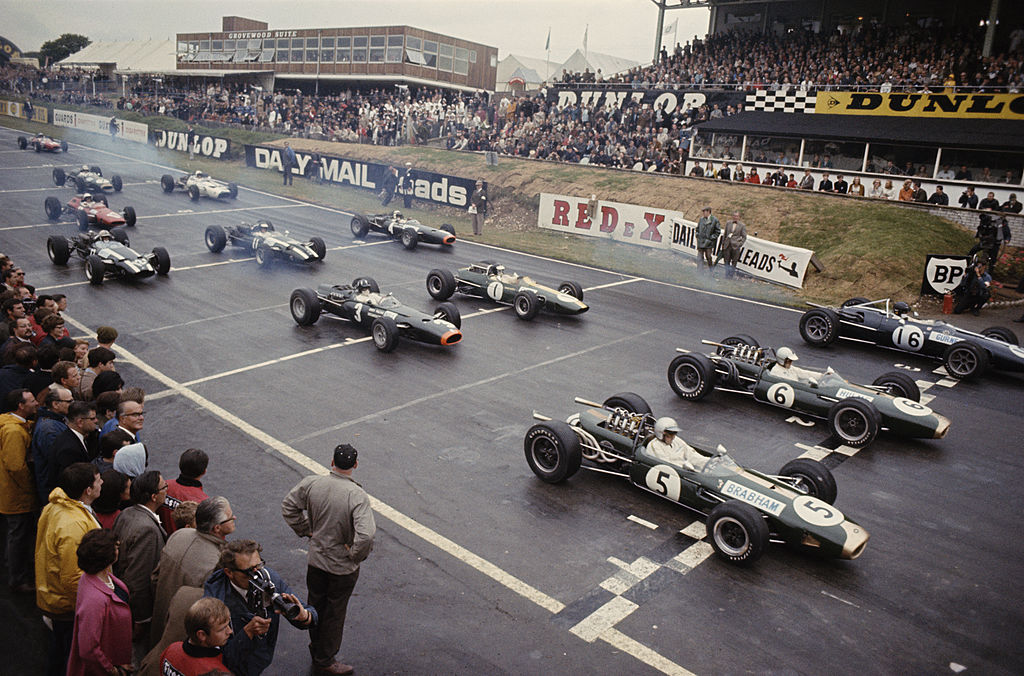 This is the 50-year mark for these events:
Denny Hulme's first and only World Championship
Dan Gurney's famous win in the American chassis, the Eagle-Weslake, at the Belgian Grand Prix
Pedro Rodriguez's upset first career win in a Cooper over an even bigger surprise, Rhodesian driver John Love at the season-opening South African Grand Prix
The first three Grand Prix starts for NBCSN F1 analyst David Hobbs, which produced three top-10 finishes for BRM and Lola in Britain, Germany and Canada
Lorenzo Bandini's fatal accident in Monaco
1962
These events occurred 55 years ago:
Graham Hill won his first of two World Championships
Dan Gurney won his first Grand Prix, in a Porsche 804, at the French Grand Prix
1957
It marks 60 years since these happened:
With four wins from seven starts, Juan Manuel Fangio won his fifth and final World Championship
Sir Stirling Moss and Tony Brooks shared a Vanwall to win the year's British Grand Prix, marking the third and last time in F1 history two drivers did so. Moss won two other races on his own
Sam Hanks won the year's Indianapolis 500, which counted for World Championship points. Fellow Americans Masten Gregory and Harry Schell also scored podiums in other F1 races
Jean Behra won five races for BRM and Maserati in non-championship F1 races
1952
It's 65 years since this occurred:
With six consecutive wins to end the season, Alberto Ascari waltzed away to his first of two World Championships. His only non-score was a DNF at the year's Indianapolis 500, won by Troy Ruttman, who remains the race's youngest winner in history at age 22
Will the 2017 season feature memories to join the list of others ending in -2 or -7 that have featured significantly throughout F1 history? Stay tuned.