Almost 2,000 fans gathered Thursday at the Indianapolis Motor Speedway for a pizza party celebrating 101 Days until the 101st Indianapolis 500.
The day began with an unveiling of the ticket for 2017 race, featuring defending winner Alexander Rossi. The ticket features a red, white, and blue logo for the 2017 event at the top left while Rossi is featured in the center, adorning the winner's wreath and receiving a milk bath at the hands of Bryan Herta amidst celebrations with Michael Andretti and other Andretti-Herta Autosport team members.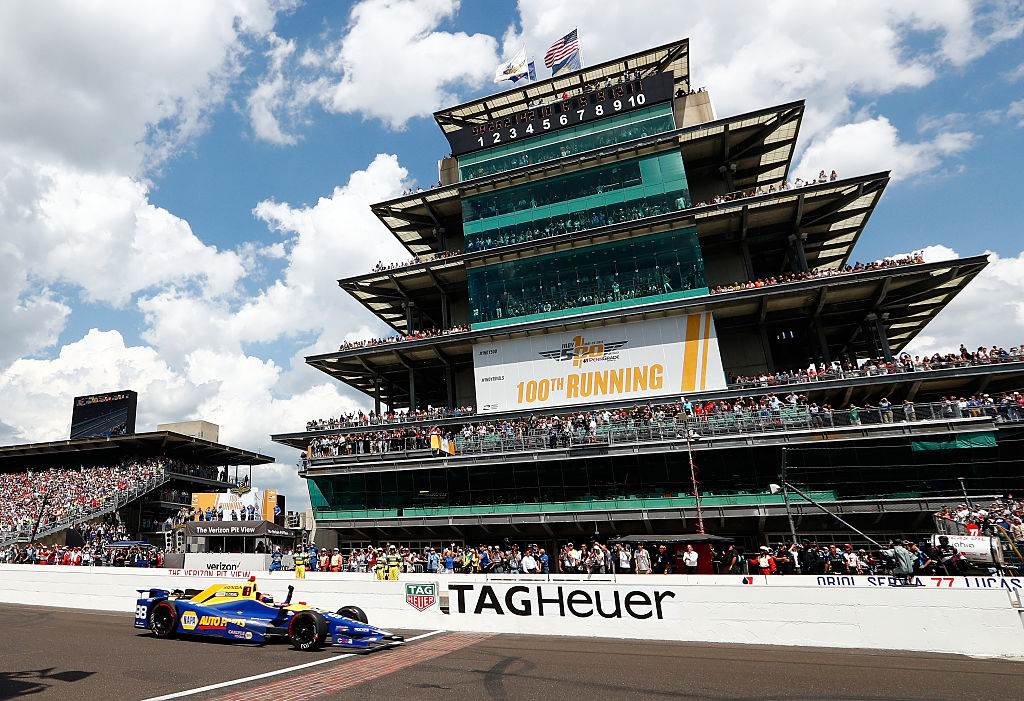 "This year's ticket features a spectacular design, and it will be a great keepsake for fans for years to come," said Indianapolis Motor Speedway president J. Douglas Boles. "We're grateful to our friends at Cummins, who share our passion for racing and the Indy 500, for hosting us this morning and creating such a special memory for Alexander, as well as the many community partners and Verizon IndyCar Series fans in attendance."
Ed Carpenter, Conor Daly, and Josef Newgarden were among the drivers in attendance, signing autographs and greeting the fans in attendance. Among the activities that highlighted the evening was a simulator that allowed attendees to take virtual laps around the Indianapolis Motor Speedway.
Last year's 100th running of the Indianapolis 500 was a flying success, with the event completely selling out and featuring one of the most exciting 500-mile races ever held. Thirteen drivers swapped the lead 54 times, with Rossi running out of fuel as he approached the start/finish line to claim the victory.