Quoting Ron Burgundy in Anchorman for a minute, diversity isn't just an old wooden ship; it's also the word that can describe the type of drivers who've made their Verizon IndyCar Series test debuts in recent months.
Because of the length of the IndyCar offseason between the season finale (September 18, 2016 at Sonoma Raceway) and new season opener (March 12, 2017 on the streets of St. Petersburg), testing takes on a greater bit of interest and attention than it otherwise would.
In recent years, both the series itself and the teams within IndyCar have upped their social media game. It means we get things like ridiculously cool eye-level visor cam (Graham Rahal at Phoenix and JR Hildebrand at Sonoma have done this in recent weeks) and additional cool on-board footage (Spencer Pigot had this at Sonoma).
Usually mundane days of running are spiced up for those watching at home. And to IndyCar's credit, one of the surprise (I thought) but cool things they've done was stream the Phoenix Prix View open test. People watched… which indicated a desire to see cars on track.
And with this year seeing so many changes in the driver roster – not so much new drivers as it is existing drivers changing teams – it's been a fun and entertaining break even if there hasn't been any activity that's counted other than preparing and developing for the new season ahead.
However it's been some of the additional drivers that either have tested or are scheduled to in the coming days that have added even more intrigue to again, an otherwise stale and long period of the season.
Ricky Taylor's test Thursday at Homestead-Miami Speedway in Simon Pagenaud's No. 1 PPG Chevrolet for Team Penske offered the Rolex 24 champion a chance to show his chops in the defending champion's machinery. He's the second surprise test driver Team Penske has run in the last eight months, as NASCAR champion Brad Keselowski had a test in Pagenaud's car at the Road America road course last June.
Pace is never going to be something they're shooting for in their first day in an IndyCar, but Pagenaud and others such as Chip Ganassi Racing managing director Mike Hull were quick to identify Taylor's talent.
The test had been in the works for a bit of time so it was cool to see one half of the dynamic pair of brothers have their first run in an IndyCar; surely now the prospect of eventually seeing younger brother Jordan test one must enter the discussion phase (we know he has pace so imagine that, plus the potential social media hilarity he could provide).
Then there was the first bit of surprise news that arose earlier Thursday, and why it was such a good and genuine surprise was because it was kept quiet and only known to a select few people.
The ride swap set between James Hinchcliffe and Robert Wickens will see the longtime friends and full-time Canadian fulfill lifelong dreams, if just for a test day. Wickens' timing was unfortunate for IndyCar because he had the potential to join Hinchcliffe and become the next big star from that country in the series. His career was rising as Paul Tracy's active driving career wound down, and Alex Tagliani and Patrick Carpentier evolved into racing other types of cars. Hinchcliffe, too, knows how cool it will be to test a DTM car because that is an opportunity afforded to very few North American drivers.
Add in SPM's next day of testing a day later for Luis Felipe "Pipo" Derani and Luis Michael Dorrbecker and there's more intrigue there. Derani's sports car career has grown stratospherically in a very short amount of time but he was an open-wheel guy first; the Brazilian has the talent and should come to grips rather quickly. Dorrbecker is a bit further under the radar but seems keen to deliver in his opportunity.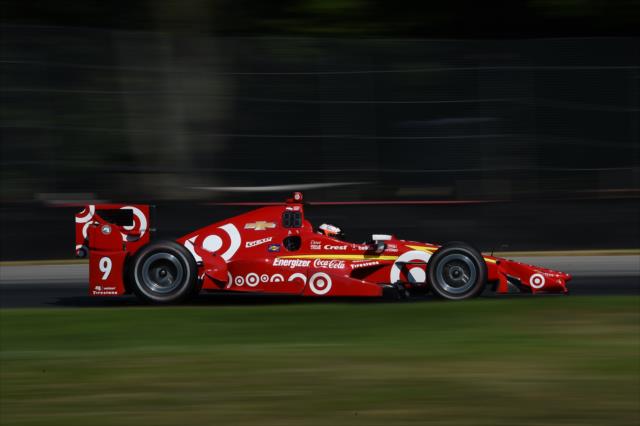 It's not just these four that have made testing more intriguing, either. Thanks to the rules that allow Verizon IndyCar Series teams to test Indy Lights Presented by Cooper Tires drivers, nearly all of the field that raced full-time in 2016 had at least one test day in an IndyCar last year. The list of those:
RC Enerson (testing and three 2016 races, Dale Coyne Racing)
Ed Jones (Watkins Glen test, Rahal Letterman Lanigan Racing)
Santiago Urrutia (Sonoma test, Schmidt Peterson Motorsports)
Zach Veach (Sonoma test, Ed Carpenter Racing)
Dean Stoneman (Watkins Glen test, Andretti Autosport)
Felix Serralles (Sebring test, Andretti Autosport)
Andre Negrao (Sonoma test, Schmidt Peterson Motorsports)
Shelby Blackstock (Watkins Glen test, Andretti Autosport)
Zachary Claman De Melo (Mid-Ohio test, Schmidt Peterson Motorsports)
Dalton Kellett (Watkins Glen test, Andretti Autosport)
Felix Rosenqvist (Mid-Ohio test, Chip Ganassi Racing)
Additionally, there's past Indy Lights race winners Jack Harvey and Sean Rayhall, who've tested for Schmidt Peterson Motorsports and Chip Ganassi Racing, respectively. Both have the talent and chops to be considered IndyCar-level talent. Robin Frijns tested for Andretti at Mid-Ohio and if my MotorSportsTalk colleague Luke Smith pegs it right again as he did with Frijns, perhaps Antonio Felix da Costa could emulate his Amlin Andretti FIA Formula E teammate in a test later this year.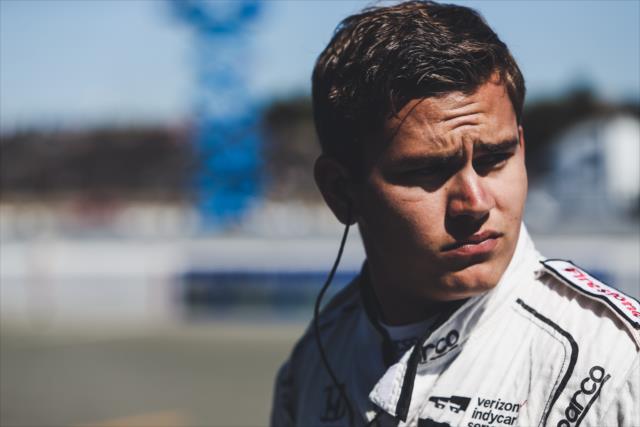 Enerson realistically should be in a car full-time this season thanks to his performances at the tail end of last year, although over the winter was the victim of bad timing for multiple would-be seats. Rather bizarrely, he's not been an IndyCar since Sonoma while some of these other surprise names have. Other recent drivers with no more than three full-time seasons in IndyCar, Sage Karam, Gabby Chaves, Jack Hawksworth, Matty Brabham and Stefan Wilson, are along with Enerson the list of this year's "we wish they were in a car, but there's not enough seats" drivers.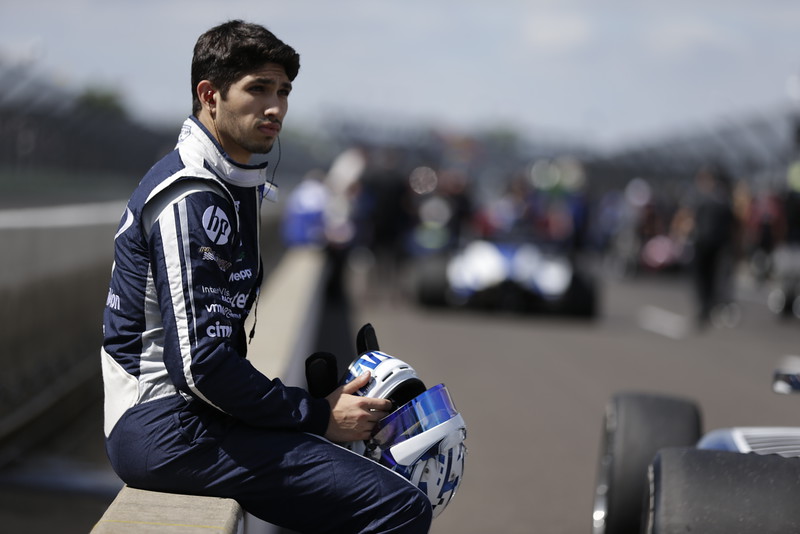 Anyway, it leaves just Kyle Kaiser, Neil Alberico and Juan Piedrahita as the three full-time Indy Lights drivers returning in 2017 who are yet to have their first day in an IndyCar, and it would not be a surprise to see at least one of those three sooner rather than later. Indy Lights rookies such as Aaron Telitz, Garth Rickards, Nico Jamin or Nico Dapero could be this year's next batch of drivers making their test debuts as the year goes into the summer and fall.
Consider also Scott Hargrove's ability and he'd probably be exciting to watch in an IndyCar test as well. The Canadian's full-time open-wheel career stalled out after losing the Pro Mazda title to Spencer Pigot in 2014. Consider how different history might look had Hargrove, not Pigot won that title… is Pigot an IndyCar driver and Juncos Racing an IndyCar team now if that doesn't happen? It's hard to fully say.
Hargrove's midseason replacement at Team Pelfrey last year, Garett Grist, may well be interested in an IndyCar test program of his own this year if he can gather enough funding to make it happen. The diminutive, talented Canadian has a wealth of Mazda Road to Indy experience and is at the critical point in his career where he needs to step up or explore alternative forms of motorsport.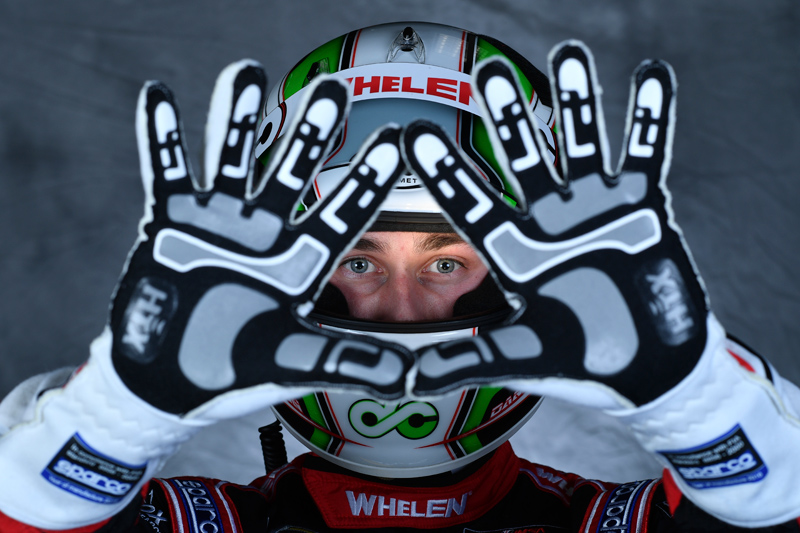 Meanwhile it's tantalizing to think about those talents in the sports car world who like either Taylor or Derani could do well in an IndyCar. The "lost generation" of Atlantic drivers such as Dane Cameron, Jonathan Bomarito, John Edwards, Daniel Morad, Bryan Sellers, Joey Hand or Jon Fogarty come to mind; Mazda prototype driver Tristan Nunez is young and fast; Audi driver Connor De Phillippi was destined for open-wheel success but hit a glitch in what could have been a title-winning Star Mazda season in 2012; Dutch drivers Jeroen Bleekemolen and Renger van der Zande themselves have past open-wheel backgrounds on their glittering resumes before moving fully into sports cars.
Will any of those other names mentioned above ever get their day in an IndyCar? It seems doubtful, but then again, we didn't think we'd get the run on names announced in the last week or so either.
It really gets you thinking about the level of talent that exists in open-wheel and sports car racing worldwide, how many of them were open-wheel first, and how many you wish you could see racing full-time to add to the incredible 1-21 depth that already exists in IndyCar.