Scuderia Ferrari has taken the wraps off its 2017 chassis as the launch week continues for this year's Formula 1 cars.
Despite the loss of technical director James Allison to Mercedes and after going through an underwhelming, winless 2016 season – at least by Ferrari standards – the team looks for a bounce back this year to coincide with the new regulations.
The renamed SF70H, which follows on last year's SF16-H, was revealed online in a quick video without any buildup or dialogue from any of the key team stakeholders.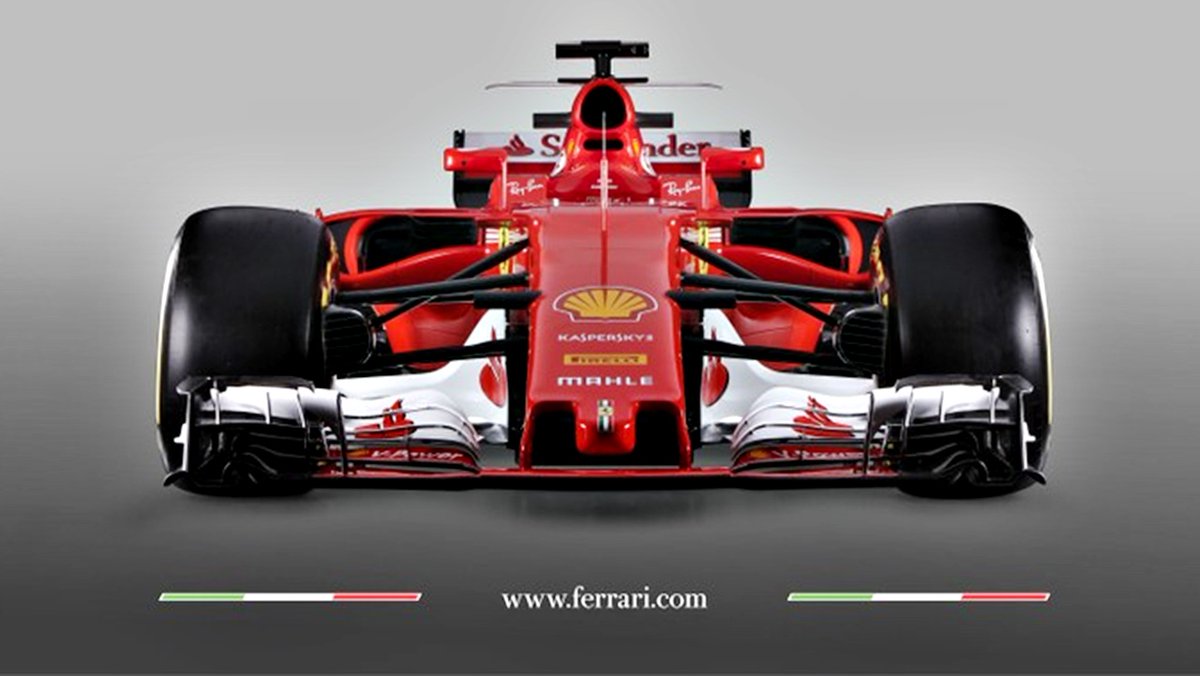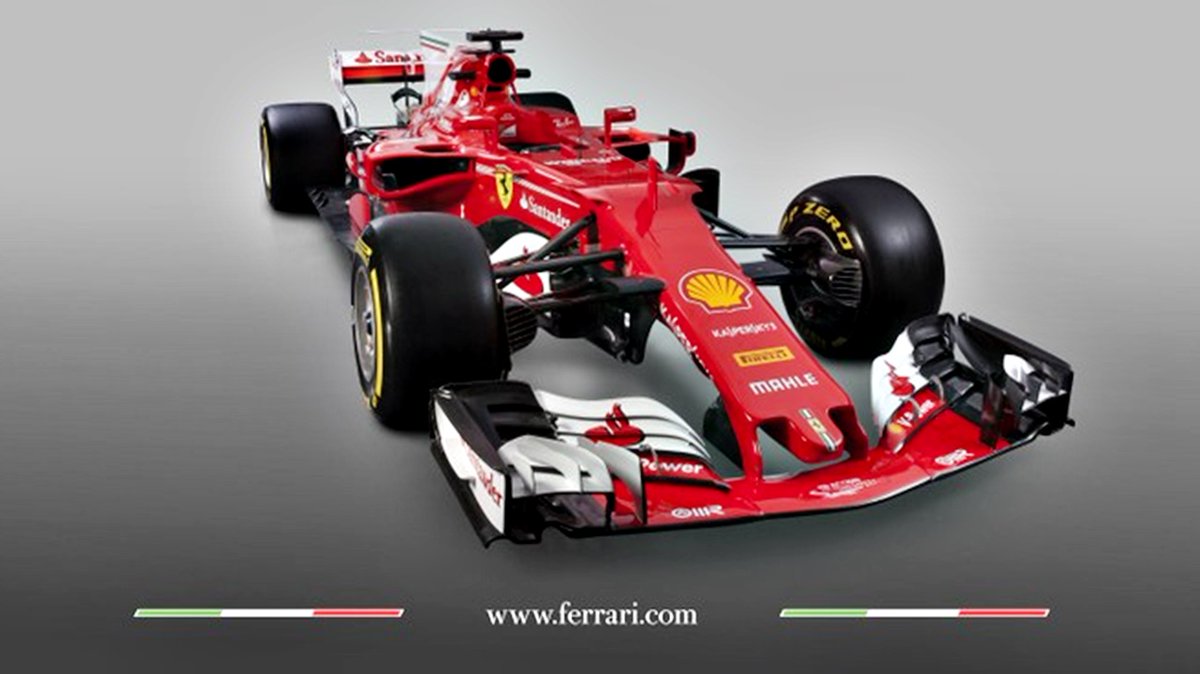 Noticeable on this car is the shark fin element, again with a winglet on the top of it. The team's reveal of the chassis reveals the differences for this project, code named the 668 internally:
—
There are several differences between the 668 project and Ferraris from the recent past: the lengthened nose and the arrow-shaped wing are a consequence of the regulations, as is the obvious fin on the engine cover and the more complex aero appendages ahead of the air intakes on the sidepods, whose unusual shape was designed in harmony with the front crash structure. Visible at the front is a duct that has an aerodynamic role, while behind the driver, the roll-hoop, which incorporates the engine air intake has been completely redesigned. Also updated is the suspension layout, which still retains a push rod design at the front with pull rods at the rear. The hubs and wheel nuts have been redesigned to facilitate the work of the mechanics when changing wheels during the pit stops. Finally, also as a function of the expected increase in performance this year, the power-steering and braking systems have been upsized.
—
A couple screen caps from the launch video are below: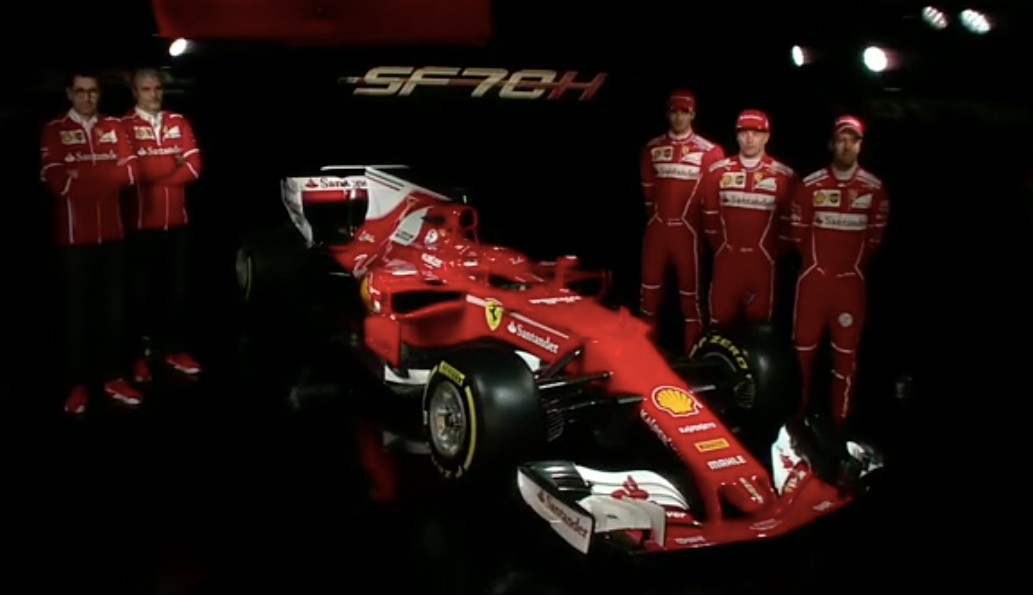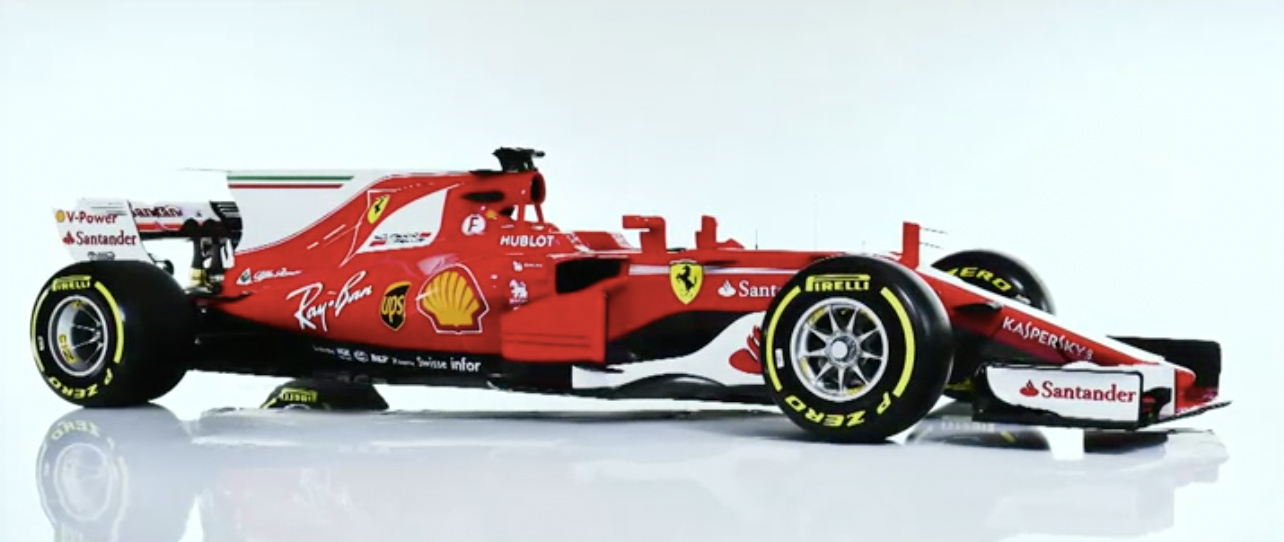 The launch is the first of two today, with McLaren's reveal of the MCL32 coming in a couple hours.