Williams has officially launched its new car for the 2017 Formula 1 season, the FW40, by releasing in-the-flesh images on Saturday.
Williams was the first team to present its new-look car for 2017, releasing a set of renders eight days ago ahead of today's official launch.
The team issued the real-life images of its car on Saturday, two days before the start of pre-season testing in Barcelona, Spain.
Felipe Massa and Lance Stroll will pilot the FW40 through 2017 as the team celebrates 40 years of racing in F1.
Massa returns despite originally planning to retire from F1 at the end of last year, with his comeback being agreed following Valtteri Bottas' move to Mercedes.
Stroll arrives in F1 as one of its youngest ever drivers, having won the FIA European Formula 3 title last season with Prema Powerteam.
Williams enters 2017 looking to bounce back from a disappointing campaign that saw it fall from third to fifth in the constructors' championship, dropping behind Red Bull and Force India in the pecking order.
The FW40 follows the example set by the other teams with their 2017-spec cars, falling in line with the radical new technical regulations that have resulted in an aggressive look from teams.
The FW40 retains its thumb nose and also sports a large 'shark fin' engine cover that has also been implemented by a number of other teams.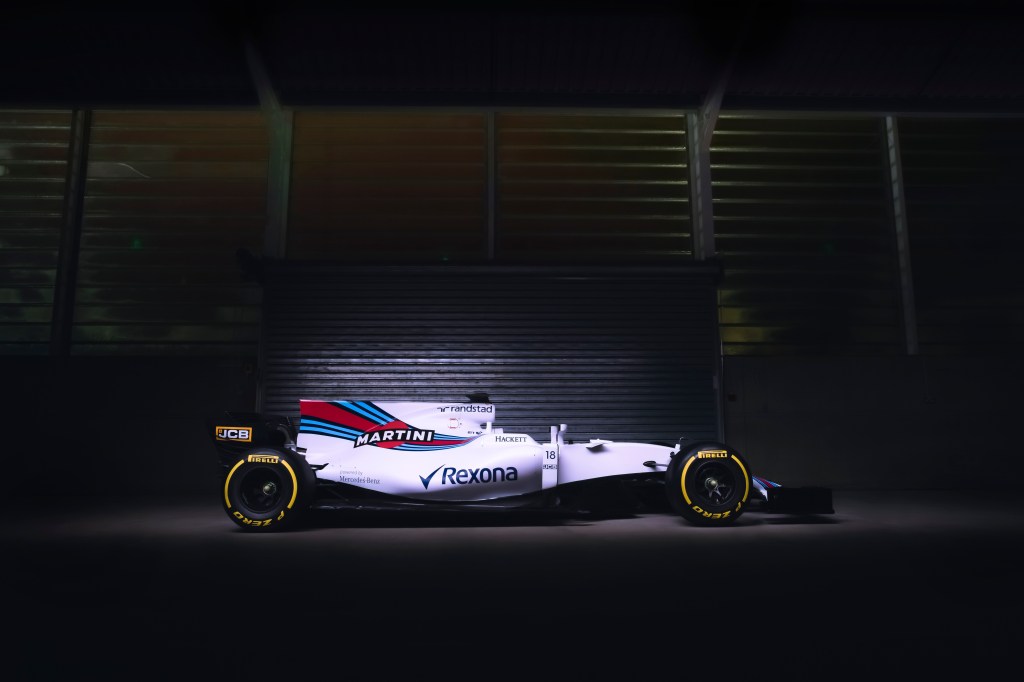 Williams' new car will hit the track for the first time in Barcelona on Monday with the start of pre-season testing.