MotorSportsTalk looks through the teams competing in the 2017 Verizon IndyCar Series season. Chip Ganassi Racing is next up with its fearsome foursome, in what will be a big transition season as the team shifts back to the manufacturer that has delivered it the most glory in the last 20-plus years, Honda.
Drivers (Engineer, Strategist)
Drivers
8-Max Chilton (Brandon Fry, Julian Robertson)
9-Scott Dixon (Chris Simmons, Mike Hull)
10-Tony Kanaan (Todd Malloy, Barry Wanser)
83-Charlie Kimball (Eric Cowdin, Scott Harner)
Manufacturer/aero kit: Honda
Sponsors: Arthur J. Gallagher (No. 8), TBA (No. 9), NTT Data, 7 Eleven (No. 10), Tresiba (No. 83)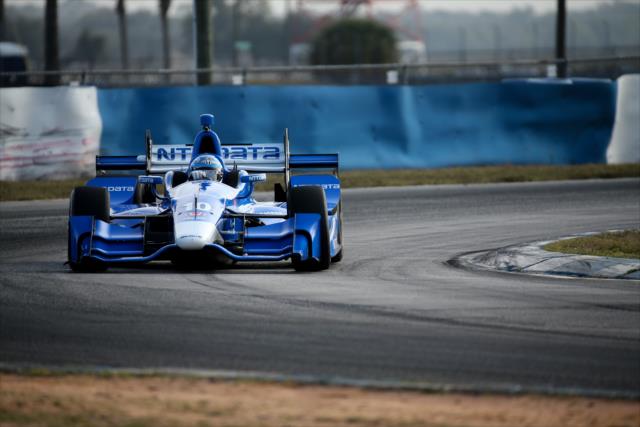 What went right in 2016: Dixon continued winning multiple races, Kanaan's form was probably the best its been in three seasons at Ganassi, Kimball drastically improved his qualifying which produced better results, and Chilton brought a fresh perspective to the fourth seat. 
What went wrong in 2016: There were too many mistakes and mechanical issues that blunted Dixon's title hopes. None of the other three won races and that left Ganassi at a 10-2 win deficit to Penske with equal Chevrolet aero kits and engines. Kimball's determination occasionally ruffled feathers, while Chilton struggled to convert respectable qualifying efforts into decent results.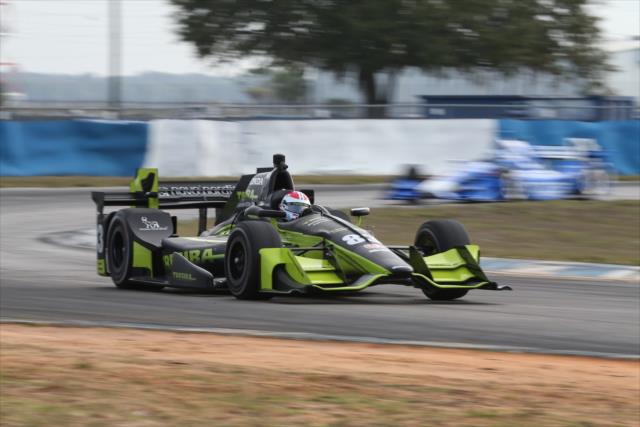 What's changed for 2017: The biggest and most obvious change is the swap to Honda aero kits and engines, and there's no Target on Dixon's car. Some crew swapping occurs throughout the four cars as well, but for only the second time since Ganassi expanded to four cars in 2011, the team has the same four drivers returning for another season (2011 to 2012).
What they'll look to accomplish in 2017: Develop and grow with the Honda package, and hopefully get it sorted sooner rather than later. As is a common refrain, Dixon's title hopes would be helped by a faster start, and the other three members of the team will look for further podiums and wins. Dixon and perhaps Kanaan would keep them in title contention; success at the double points Indianapolis 500 with a better package will help that cause.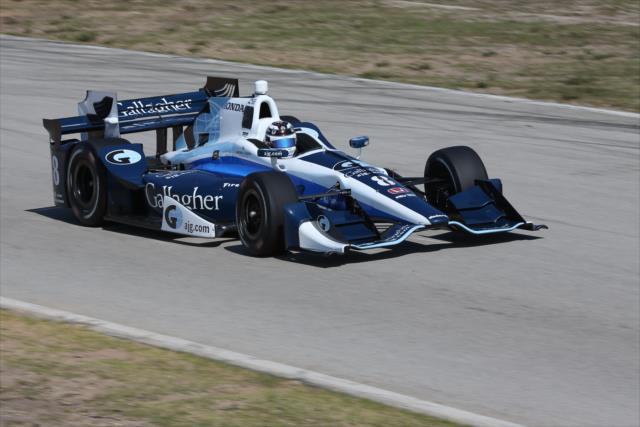 MST PREDICTIONS
Tony DiZinno: A motivated Scott Dixon will remain in title contention down to the final race but come up short of his fifth title, despite his tendency of winning titles in odd years of late (2013, 2015). The Honda package may be better but will not be enough to overcome the fleet of Penske drivers, and their Chevrolets, this season. Tony Kanaan will end his three-year winless drought with his second Indianapolis 500 victory, because the combination of TK, engineer Todd Malloy and the Honda super speedway aero kit and power unit is simply deadly on paper. Much as I like Kimball, I worry he'll regress a bit and fall out of the top-10 in points this season, while Chilton will score his first top-five finish this year but still struggle to break into the top-15 in points.
Kyle Lavigne: The success of Chip Ganassi Racing in 2017 will come down to how quickly they get their hands around Honda's aero package, but they should get to speed relatively quickly. One area where they should improve is the super speedway package, chiefly at the Indianapolis Motor Speedway. In 2016, only Tony Kanaan showed enough speed to challenge for victory. Expect that to change in 2017.

Whether or not a drive from the Ganassi camp will challenge for the championship is a different story and will depend on the team's ability to improve Honda's road/street course package. This will likely happen, given the might of the Chip Ganassi organization, but it might too big of an ask for one or multiple drivers from this stable to enter the Sonoma finale within reach of the championship. But, history tells us to never bet against people like Scott Dixon and Tony Kanaan. Charlie Kimball and Max Chilton should be in the mix, albeit on a less consistent basis.
Luke Smith: After a tough 2016 that yielded only two victories and no drivers breaking into the top five in the points, Chip Ganassi Racing needs a big year. The switch to Honda is an interesting one, and anything less than being the top Honda team would be a failure. There will naturally be an adjustment period though.
Scott Dixon remains an ever-potent force, but I don't see a fifth title coming his way this year, although he will make the top five in points and take a handful of wins. Kanaan should break his win drought, and I'll even tip Charlie Kimball to return to winner's circle this year, perhaps late in the season. As for Max Chilton? Let's see what season two brings. But I'd be surprised if he isn't the lowest-ranking Ganassi driver in the end-of-year standings once again.