MotorSportsTalk looks through the teams competing in the 2017 Verizon IndyCar Series season. First up are the defending champions from Team Penske, which had a phenomenal 2016 season with 10 wins, 11 poles and a 1-2-3 in the championship, as Simon Pagenaud romped to his first title.
Drivers (Engineer, Strategist)
1-Simon Pagenaud (Ben Bretzman, Kyle Moyer)
2-Josef Newgarden (Brian Campe, Tim Cindric)
3-Helio Castroneves (Jonathan Diuguid, Roger Penske)
12-Will Power (David Faustino, Jon Bouslog)
Manufacturer/aero kit: Chevrolet
Sponsors: Menards, PPG, HPE (No. 1), Verizon, Hawk Performance, DeVilbiss, Discount Tire (No. 2), Hitachi, Shell, Rev Group (No. 3), Verizon (No. 12)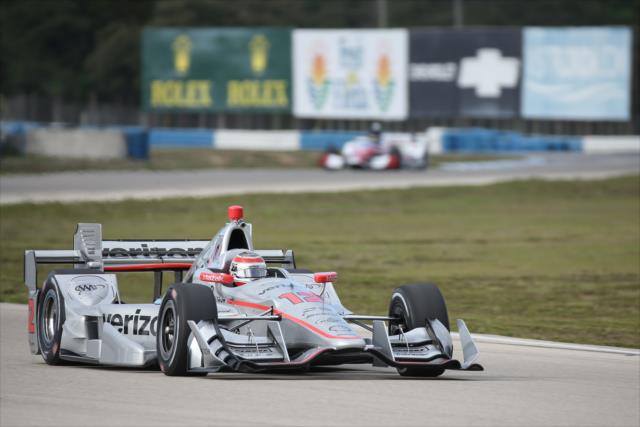 What went right in 2016: Almost everything, really. With 10 wins, 11 poles and a 1-2-3 points finish in Team Penske's 50th season of competition, Penske was first in class by a significant margin.
What went wrong in 2016: By Penske standards, the team was not as competitive at Indianapolis. That will have to change this year. Juan Pablo Montoya, who finished eighth in points last year and would have been lower had it not been for a double points-aided podium finish in the season finale, was inconsistent over the season and Josef Newgarden will look to improve upon that.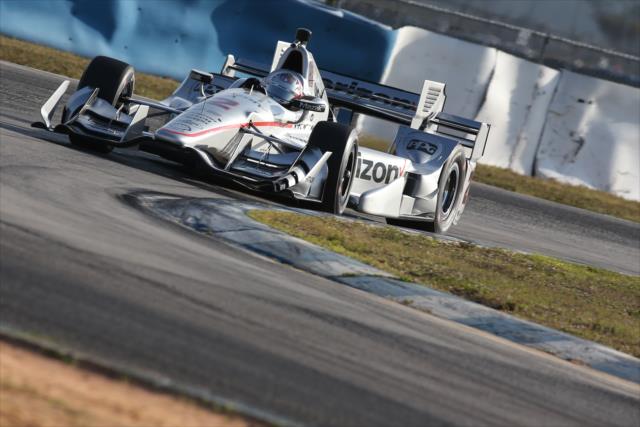 What's changed for 2017: The Newgarden addition in the driver lineup and the crew swap between the Nos. 2 and 12 cars. Montoya continues in a fifth car for the Indianapolis 500, the first time Penske has expanded that far.
What they'll look to accomplish in 2017: Keep at the same mantra of "effort equals results," get all four drivers on the board winning-wise, regain the win at Indy and retain their championship belt. It seems hard to believe, but the last time Penske won back-to-back titles was in 2000 and 2001 with Gil de Ferran. Sam Hornish Jr. (2006), Will Power (2014) and Simon Pagenaud (2016) have won Penske titles since.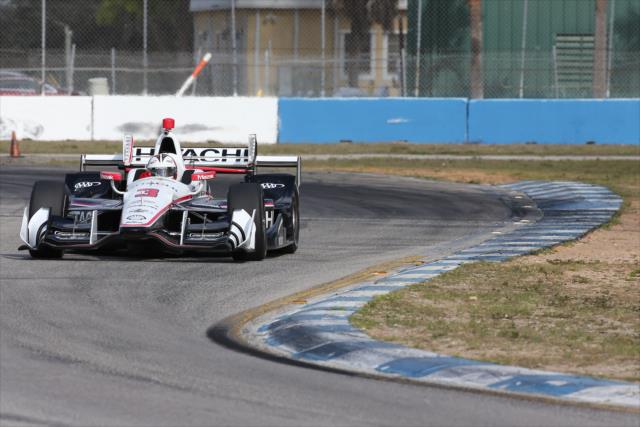 MST PREDICTIONS
Tony DiZinno: Penske won't again win 10 races in 2017; the field is too deep for that. But I'd still expect them to win the championship with Will Power getting on the board for the second time in his career, and I believe all four of their drivers will win at least once this year, for a total of anywhere between six to eight triumphs. They won't however, win this year's Indianapolis 500… and I'll get to who I think will in a later prediction.
Kyle Lavigne: The only way Team Penske's 2016 season could have been better is if they won the Indy 500. And if Helio Castroneves doesn't suffer damage to one of his wheel pods late in the race, it may have happened.

Team Penske's driver lineup is again stacked from top to bottom. Simon Pagenaud and Will Power are proven champions while Helio Castroneves has won everything except a championship. And new addition Josef Newgarden will be nipping at their heels while Juan Pablo Montoya rejoins the group for the Indy 500. While winning 10 races again is a stretch, it's hard to imagine a "down" year.
Pagenaud and Power seem most likely to challenge for a championship, though any of their full time competitors could do it. Expect the 2017 champion to again come from the Penske lineup.
Luke Smith: Penske enters 2017 as the team to beat, and I don't see that changing this year. Weak spots are very hard to find, even more so thanks to the addition of Newgarden. I think he can be in the title mix this year, even if it is his first in the 'big time'. I'll stick my neck out and say it'll be between him, Power and Pagenaud fighting for the title come Sonoma – and Helio will win the 500 for a fourth time.