MotorSportsTalk looks through the teams competing in the 2017 Verizon IndyCar Series season. Although Andretti Autosport dominated the month of May at Indianapolis and scored the victory in the 100th Indianapolis 500, it was the lone bright spot in an otherwise challenging campaign. An engineering and partial driver reset beckons for 2017.
Drivers (Engineer, Strategist)
26-Takuma Sato (Garrett Mothershead, Paul "Ziggy" Harcus)
27-Marco Andretti (Nathan O'Rourke, Bryan Herta)
28-Ryan Hunter-Reay (Ray Gosselin both)
98-Alexander Rossi (Jeremy Milless, Rob Edwards)
Manufacturer/aero kit: Honda
Sponsors: Panasonic (No. 26), hhgregg (No. 27), DHL (No. 28), NAPA Auto Parts, CURB Records (No. 98)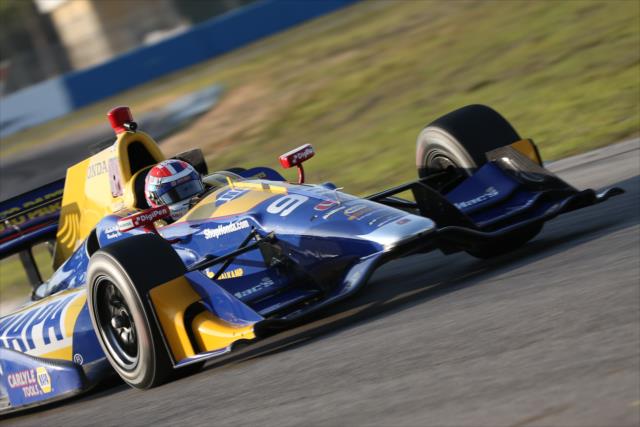 What went right in 2016: The month of May at Indianapolis. Otherwise, not much in a year the team would otherwise rather forget.
What went wrong in 2016: Pretty much everything other than the month of May at Indianapolis, and Sonoma when the team finally found a spark in performance. Ryan Hunter-Reay's efforts at a handful of oval races, in particular, were wasted.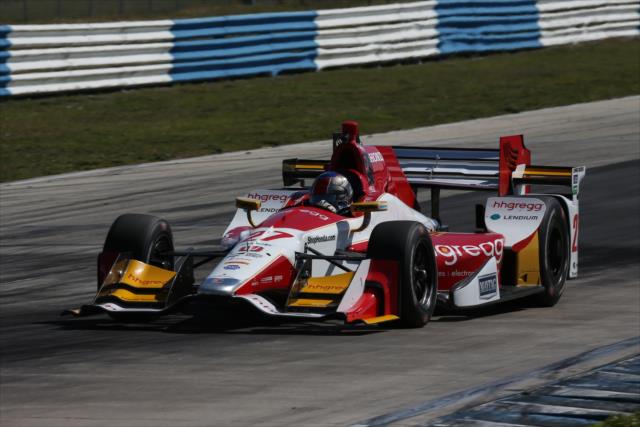 What's changed for 2017: Lots. Eric Bretzman should guide the team as new technical director. Alexander Rossi has both a year of experience now under his belt along with both a new strategist and race engineer. Marco Andretti reunites with Bryan Herta, now on his box. And Takuma Sato replaces Carlos Munoz as fourth driver. Michael Andretti moves off the strategist box. There's a lot to meld here but also the usual upside of potential.
What they'll look to accomplish in 2017: Greater consistency in both qualifying and races and a return to victory lane in other races. Hunter-Reay's dogged determination is the hallmark of his career and he should be back to scoring at least one win. Rossi will seek further podiums and wins, while Andretti and Sato will look to break out of the proverbial midpack and match their ability level with some results.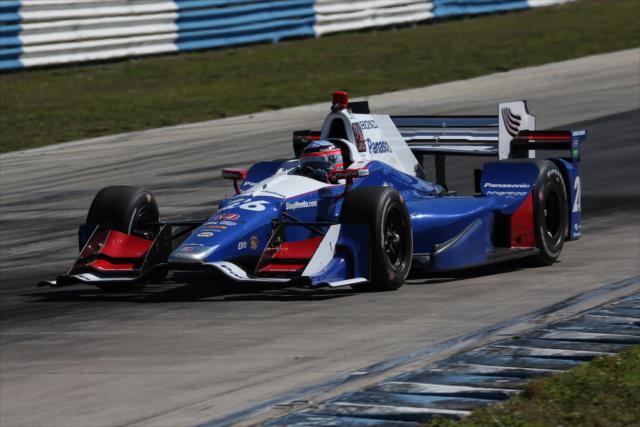 MST PREDICTIONS
Tony DiZinno: It's hard to see more than two of the four drivers here winning based on recent performance, and with how few tracks the Honda package has a clear advantage. That said, I could see both Hunter-Reay and Rossi winning this year, and if the cards fall right on strategy, Andretti or Sato could steal a win. Hunter-Reay and Rossi will enter the top-10 in points and the other two will be back on the podium this year after challenging 2016 seasons.
Kyle Lavigne: Andretti Autosport had an astounding juxtaposition of results in 2016. They had the dominant package at the Indianapolis Motor Speedway, but could barely get out of their own way at Iowa Speedway. Ryan Hunter-Reay scored strong results at St. Petersburg, Detroit, and Road America, but most of the road and street races left a lot to be desired.

All told, fixing their street course program may be the most important aspect to their 2017 season. It proved to be their Achilles' heel in 2016 and dramatically set them back in the championship.
If they perform like they're capable of on those circuits, Ryan Hunter-Reay could again become a championship contender while Alexander Rossi could become a regular front runner. Takuma Sato has has always been fast and may challenge for podiums, but questionable driving decisions and a multitude of crashes have hampered his career and it's hard to imagine him breaking that habit this late into his career. Marco Andretti will be happy to leave 2016 behind and should bounce back in 2017, especially on the ovals.
Luke Smith: Andretti is one of the hardest teams to peg given its varying form throughout 2016. Consistency and stability are what Michael Andretti will want from his team this year; quite whether it will arrive is another story.
Ryan Hunter-Reay will be the lead man once again, and should nab a victory or two. Alexander Rossi needs to prove himself this year after – Indy 500 victory aside – a so-so debut campaign. Marco Andretti and Takuma Sato are both in recovery mode after horrible 2016s, but I don't see things changing a great deal for them. If either can hit the podium, it would be a big breakthrough.