MotorSportsTalk looks through the teams competing in the 2017 Verizon IndyCar Series season. Schmidt Peterson Motorsports was a front-running team for much of 2016 but was unable to seal the deal for a race win, its first year since 2012 without one.
Drivers (Engineer, Strategist)
5-James Hinchcliffe (Allen McDonald, Robert Gue)
7-Mikhail Aleshin (Blair Perschbacher, Nick Snyder)
Manufacturer/aero kit: Honda
Sponsors: Arrow Electronics, Lucas Oil, Petro-Canada Lubricants (No. 5), SMP Racing (No. 7)
What went right in 2016: Despite no trips to victory lane, both drivers scored podiums and were consistent challengers either via improved qualifying pace or good strategic moves. Hinchcliffe (Texas) and Aleshin (Mid-Ohio, Pocono) were close to wins three different times during the year.
What went wrong in 2016: Going hand-in-hand with what's written above, the missed opportunities stick out from a year that could have otherwise seen Hinchcliffe and Aleshin higher than 13th and 15th in points, respectively. Hinchcliffe's end to his season and Aleshin's start to it both affected the team's bottom line.
What's changed for 2017: For once, not a ton. SPM maintains the same two drivers and it doesn't have the added story line of Hinchcliffe's return to racing factored in. Hinchcliffe has his same engineer and crew back and Aleshin has a bit more time from preseason compared to last year.
What they'll look to accomplish in 2017: The team has the potential to win with both drivers, but must maximize and finish their opportunities when they present themselves. Hinchcliffe should be able to crack the top-10 in points, if not the top-five.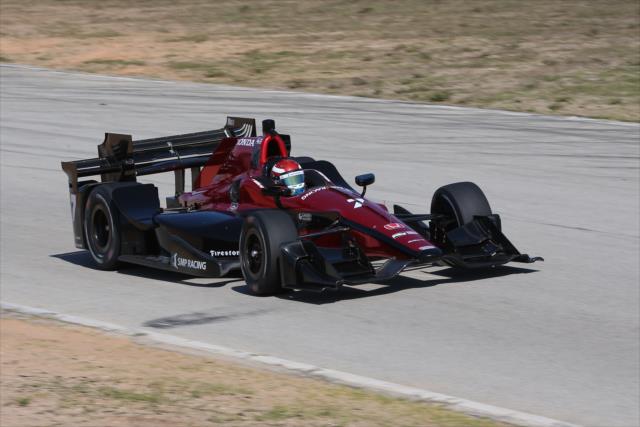 MST PREDICTIONS
Tony DiZinno: The effervescent Canadian and likable Russian make for one of IndyCar's more intriguing pairings, but I can't see them both winning this year even though they've both said publicly they think wins are possible. A win for Hinchcliffe would probably carry a little better from a "good for the series" standpoint. I'll say he wins once and breaks back into the top-10 in points.
Kyle Lavigne: Both Schmidt Peterson Motorsports drivers have the speed to be front-runners on a regular basis, but need to find consistency. James Hinchcliffe finished on the podium three times, (including a near-win at Texas Motor Speedway), but also finished 18th or worse five times. It's more of the same for Mikhail Aleshin, who only finished inside the top ten on four occasions in 2016.

This team has the speed to challenge for wins and both drivers are a highly motivated competitors underneath their intriguing personalities. Hinchcliffe in particular is poised to enter the upper echelon of current IndyCar drivers, and both he and Aleshin should contend for wins in 2017. But, they'll need to find consistency to jump into the upper echelon of IndyCar drivers.
Luke Smith: Probably the most likable driver line-up on the grid, James Hinchcliffe and Mikhail Aleshin succeeding this year would certainly be no bad thing for the series. And there were flashpoints in 2017 where the SPM boys proved they had the pace, particularly in qualifying as they took one pole apiece. Both are capable of hitting victory lane this year, but opportunities will need to be snapped up: the opposition is too strong to let chances pass by.