Ahead of a year where the aero kits are frozen, the schedule is stable, Dale Coyne's had both drivers signed for months and the lineup is stacked from drivers 1-21, you might wonder if this really is the Verizon IndyCar Series.
For once, the lack of drama entering a year from an overall series and sanctioning body leaves IndyCar in a generally good state of health, with positive vibes in the paddock and the question marks more about how the new components within teams than about the long-term future of the series itself.
It's not that there aren't some disconcerting elements, but rather than the more foreboding worrying signs of past years, it's now smaller niggles to iron out as INDYCAR works towards solidifying and defining its clearest long-term path in years.
Here are some of the story lines to watch in 2017. The season starts in St. Petersburg March 12 and resumes on NBCSN with Round 2 from Long Beach on April 9.
Team Penske vs. the world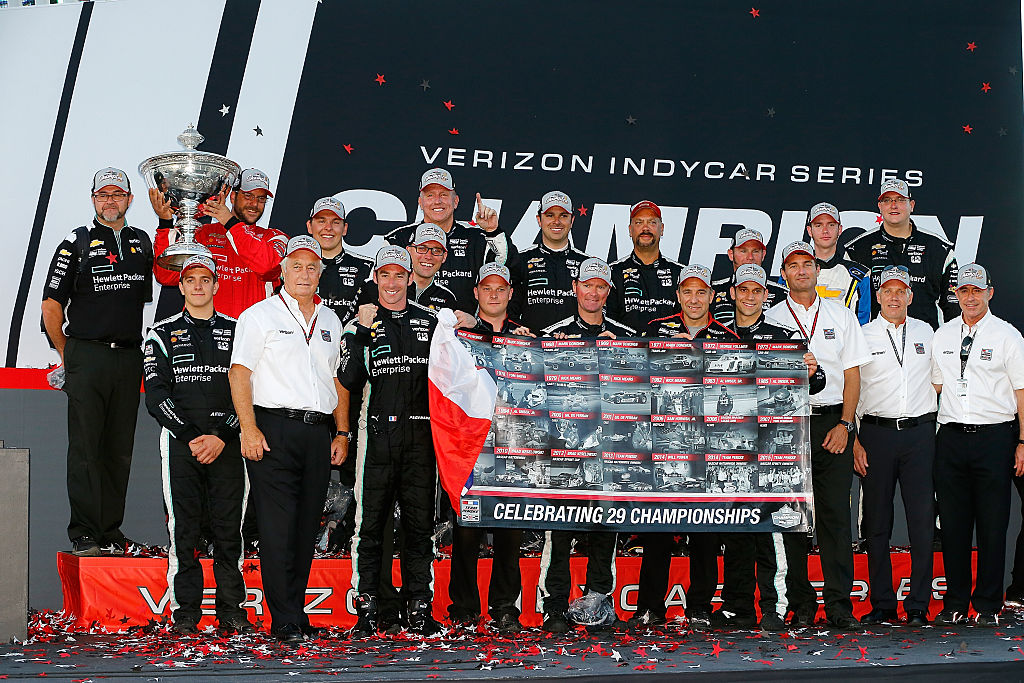 Following Chip Ganassi Racing Teams' switch back to Honda, Team Penske is left as the preeminent Chevrolet team on the grid and still the likely championship favorites with any of its four drivers. It's not that fellow Chevrolet teams Ed Carpenter Racing and A.J. Foyt Enterprises can't contend for a title, and as we saw with Carpenter's team last year, it was possible for most of the year. But those two teams have a bit more new to get integrated to mount a challenge from the start.
Penske's fearsome foursome includes Simon Pagenaud, now with the champion's No. 1 adorning his car, fresh off his best season yet in IndyCar and a title he never really lost grip of after May. Yet defending has proven a difficult task – no one has done so since the introduction of the Dallara DW12 chassis in 2012 – and whether it's been Ryan Hunter-Reay, Scott Dixon or Will Power in the last few years, for whatever reason there has been a very slight drop-off in their next year after becoming champion. In order, Hunter-Reay (seventh in 2013), Dixon (third in 2014, sixth last year) and Power (third in 2015) have fallen from the top-two.
Power can't start 2017 much worse than he did last year, following his absence from the St. Petersburg race and a 130-plus point deficit to Pagenaud by the INDYCAR Grand Prix in Indianapolis. The fact he even got as close as he did to Pagenaud the rest of the way spoke volumes of his resolve. He's a new father this offseason but that shouldn't set him back.
For Helio Castroneves, the story remained the same yet again – consistent but just short again. He'll turn 42 in May but continues to star in spite of that number. One wonders though how many more shots he'll get at that elusive first championship, plus that fourth Indianapolis 500…
And so it comes to Josef Newgarden as fourth driver, the significantly younger but still rather experienced replacement for Juan Pablo Montoya, that presents Penske's biggest wild card of 2017. The team, engineer, crew and home city (he's moved to Charlotte) are all new to him. Newgarden's never had this amount of depth in teammates and engineering before, and must be careful he doesn't go down the wrong setup path. Unlike Pagenaud, who was in an entirely new fourth entry when joined two years ago, Newgarden has a proven group around him. You don't want to put too much pressure on the 26-year-old, but with Montoya having finished fourth in points after eight years out of open-wheel in his first year with Penske and Pagenaud an underwhelming 11th in 2015, Newgarden must come closer to JPM range – especially as he was fourth last year with Carpenter, and the lesser resources there.
Team Penske, organizationally, has shaken up its strategists and crew with president Tim Cindric shifting from Power's car to Newgarden's to call strategy, with Jon "Myron" Bouslog going the other way. Still, having achieved 10 wins and 11 poles last year, the Penske mantra of "effort equals results" persists, and it'd be hard to bet against them delivering at least another six to eight more wins in 2017.
Ganassi's much-anticipated return, again, to Honda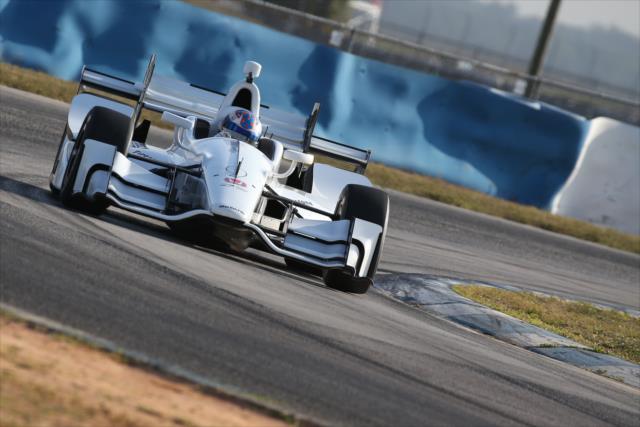 When Chip Ganassi Racing Teams needs championships, it seems to switch to Honda. The first run of Ganassi success in IndyCar came with the inspired gamble to "the package" of Reynard/Honda/Firestone in 1996. Four titles later, and Ganassi was off to Toyota. Just one title followed in the intervening six years, and an admittedly lucky one at that as Scott Dixon emerged head of a five-driver shootout in 2003.
As the field shifted entirely back to Hondas in 2006, Ganassi reassumed its top of the perch, and with another four-pack of titles from 2008 to 2011, had gone four-for-six in the spec-engine era.
As engine competition resumed in 2012, Ganassi was Honda's anchor team, before Ganassi himself called out Honda starting at St. Petersburg 2013, which sent shockwaves through the paddock. Dixon had won another Honda-powered title by year's end but the deal was done for Ganassi to go the other way for 2014.
So over the last 20 years, Ganassi has batted 9 of 12 winning titles with Honda, and gone 2-8 in years when it doesn't.
And so, here we are again. Ganassi/Honda version 4.0 has to hope, at least for 2017, the manufacturer has made enough gains in the offseason from a power perspective to offset its aero gap to Pratt & Miller and Chevrolet. The talking has been good – all of Dario Franchitti, Scott Dixon and Max Chilton have seemed bullish on the gains – and the ever-insightful Mike Hull, the team's managing director, seems optimistic.
Ganassi faces a fascinating 2017 season where you know Dixon will be a contender once more, and you figure Kanaan should be too. But in Charlie Kimball and Max Chilton's cases, the challenge for them will be proving their form of recent years was not entirely down to the package at their disposal. It's worth noting Andretti Autosport's form has been less consistent since their own Chevrolet-to-Honda switch in 2014, and you wonder if the same fate will befall one of the series' biggest teams.
Andretti's hopeful of a big rebound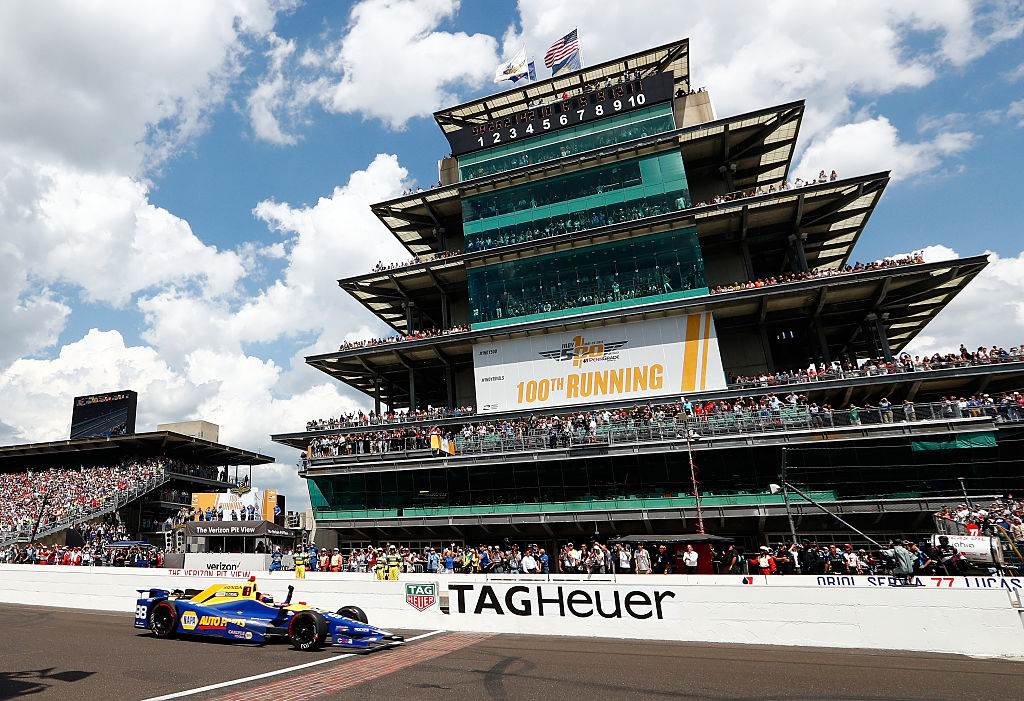 Other than May, Andretti Autosport endured a nightmare 2016 season, but with some of the engineering acquisitions (Eric Bretzman as technical director, Jeremy Milless for Alexander Rossi) made by the team they should be better in 2017. Have to be better, even.
The good news is, all four of their drivers have an extra double shot of motivation in their coffee this year.
Ryan Hunter-Reay went winless in 2016. That just doesn't happen and figures to not happen again this year.
Rossi won a rather important 500-mile race at Indianapolis in May, but otherwise spent the year adapting. His desire and determination, along with his increased work helping to promote both the '500 and the series, have gone a long way in a lot of folks' minds since his late and perhaps mixed arrival here late last year. Paired with Milless as engineer, this is a driver/engineer pairing to watch.
Marco Andretti's last turnaround after a nightmare season, from 2012 to 2013, produced his best season yet in IndyCar. If he can't deliver an encore of that turnaround this year, it will be harder yet to quiet the persistent doubters.
And Takuma Sato has, outside of a few races with KV, RLL and Foyt, never really had a top-flight chance with one of the best teams in the series. If Andretti can sort its street course package or get close, Sato's sheer bravery can make up the difference.
Who from the "non-big three" breaks through?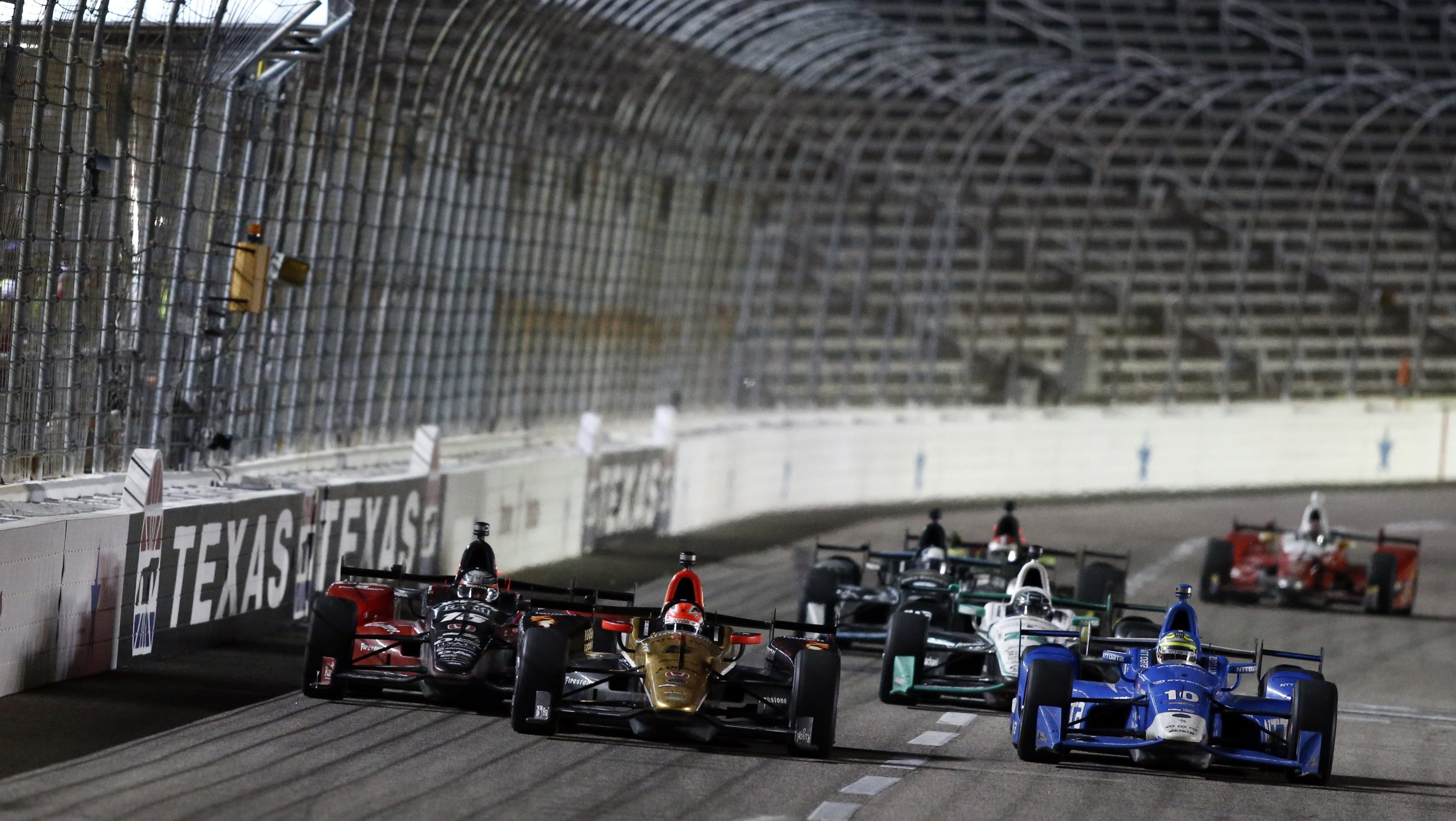 The nice thing is any of the remaining five teams could well do so. Could it be Ed Carpenter Racing, which nearly won the title last year with Newgarden? Will Graham Rahal and the Rahal Letterman Lanigan Racing group continue with their team's good setup work and better strategy calls over the last two years?
Sebastien Bourdais figures to perform his usual giant-killing act, now with Dale Coyne Racing, at least once if not more. Bourdais is careful to set expectations too high but should be strong more often than not.
Schmidt Peterson's pair of James Hinchcliffe and Mikhail Aleshin showed flashes fairly regularly last year, but not enough to contend for wins on a consistent basis.
And then there are the other young guns who haven't contended for a title…
The young gun emergence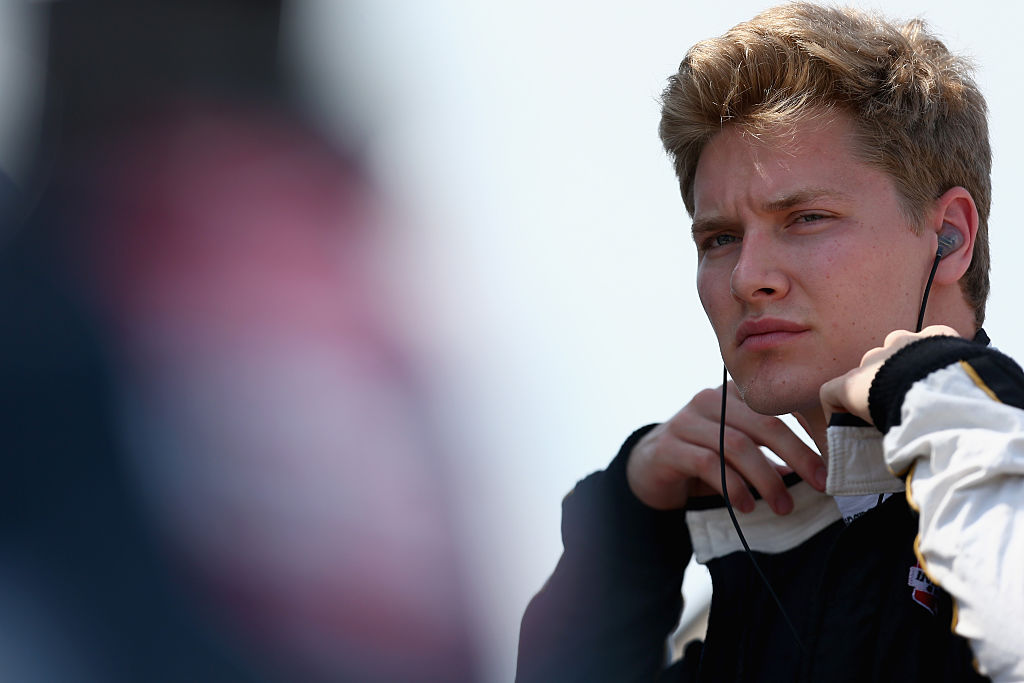 Newgarden at Team Penske is the biggest of the young guns who look to topple the over-30 crowd this year, because the last under-30 champion in IndyCar was Dixon in 2008, then 28. He's 26 and about to begin his sixth season. Rossi, at age 25, is also good for the long haul. But they're not the only ones.
Newgarden's replacement, JR Hildebrand, figures to make some waves at Ed Carpenter Racing. It's also good to see Spencer Pigot get a second chance in the team's second car, although he has a smaller margin for error after struggling a bit last year.
Like at ECR, Foyt figures to be aided by the Chevrolet component. Conor Daly and Carlos Munoz both have a point to prove in new rides, and as the youngest pairing on the grid by a significant margin, they have to ensure youthful exuberance doesn't get the better of them.
Ed Jones seems set for a Tristan Vautier-like year as the only full-time rookie confirmed. Last year's Indy Lights champion will be judged by how well he matches up to Sebastien Bourdais at Dale Coyne Racing first, with other bright spots coming if he can make the occasional imprint on the top half of the field.
You are in '17, but going on '18
Expect discussion outside the race weekends to fixate largely on the new single-spec body kit coming to IndyCar in 2018, replacing the manufacturer aero kits after an expensive three-year era at the end of this year.
Initial renderings were revealed at the North American International Auto Show at Detroit in January, with the next renderings coming up for a potential reveal either just before or after the season opener in St. Petersburg. Testing would begin in the summer or fall after a full reveal.
The 2018 IndyCar schedule should be out even sooner than this year's was, since all races for 2017 are also locked into 2018. There may be a couple date swaps compared to this year but it should look pretty similar. If it isn't out by say, May or June, it would be a surprise.