The nature of Formula 1's 'silly season' means that it never really stops. Even when the driver market appears to have settled, thoughts will already be turning to next year, the year after that, and so on.
But with Fernando Alonso, his racing plans are of particular interest. Undoubtedly one of the finest drivers to have graced Grand Prix racing, the Spaniard's haul of just two World Championships is far smaller than he deserves.
And as things stand, a third crown has never looked further away.
McLaren entered 2017 hopeful of continuing its upward trajectory from last season. Upon rekindling its famous partnership with Honda in 2015, season one was, frankly, a disaster. The power unit was unreliable and underpowered, resigning Alonso and teammate Jenson Button to a season of strife. In fact, Alonso's greatest achievement that year was becoming a meme.
2016 brought better things as Honda made up ground, but sixth place in the constructors' championship is still far off the kind of result that McLaren built its name upon. With 2017 welcoming a raft of new technical regulations and an end to the power unit token system that supposedly hampered Honda, gains were there to be made.
And yet after just seven days of pre-season testing, it is clear that McLaren-Honda is in deep trouble. Today alone, Alonso has stopped twice on-track; teammate Stoffel Vandoorne also ground to a halt on two occasions yesterday. The issues are not being fixed as expected.
Alonso's exasperation at the situation was clear during his press briefing on Wednesday. He sounded tired as he summed up the situation when talking to reporters.
"With the chassis, everything feels good, everything feels under control. The car is responding well to changes and everything is working fine," he said. "I'm happy with the balance, I'm happy with how I attack the corner. I'm enjoying driving this car, so I don't think that we are too far back in terms of chassis side.
"We have only one problem: that is the power unit. There is no reliability and there is no power. I think we are 30 km/h down on every straight. When you are 30 km/h down on every straight, it is difficult also to have a feeling on the car. Everything feels good, but when you arrive to normal speed you don't know what is going to happen."
When asked if McLaren was running out of time to make up the lost ground before the start of the season in Australia on March 26, Alonso knocked the ball back to Honda.
"It's more a question for Honda. I have a lot of time," Alonso said. "As I said, I am enjoying [it], I am preparing myself better than ever. I'm feeling very strong, I'm feeling the strongest here, but I don't have the power. I have a lot of time."
So, 2017 already feels like a write-off for McLaren and Alonso. It may be early days, but it's not looking promising.
So the inevitable question that follows is what will 2018 bring for the Spaniard? His contract will be up and as one of the finest racers on this planet, there will surely be a queue of possible suitors – but where will he land?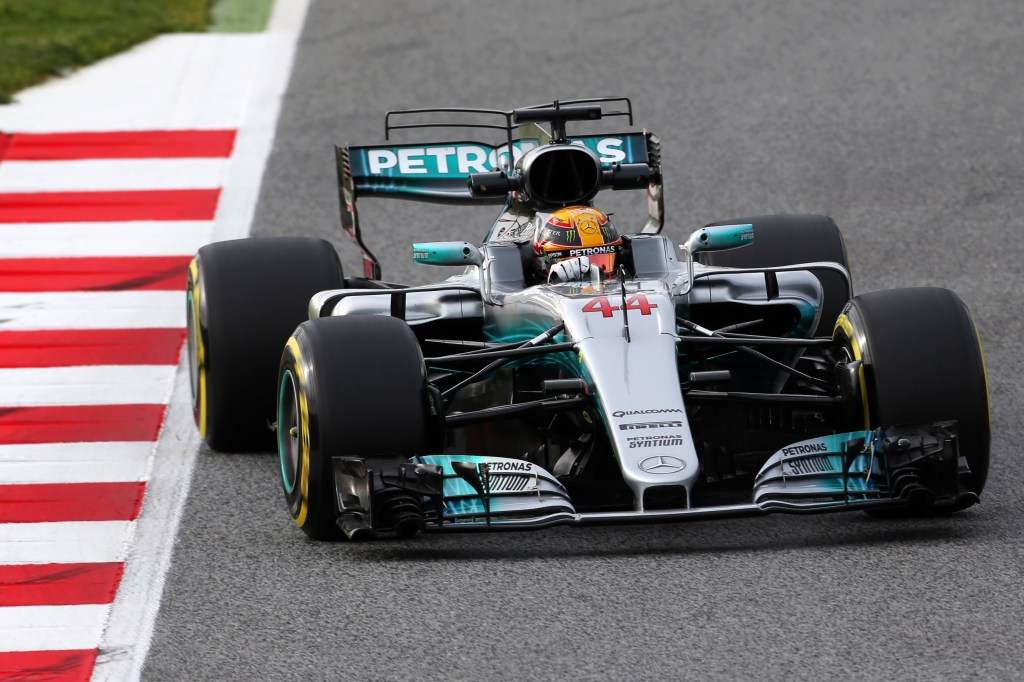 A MOVE TO MERCEDES?
A Mercedes seat is perhaps the most coveted prize for any F1 driver right now. Nico Rosberg's retirement providing a shock opening for 2017, with Valtteri Bottas moving up from Williams, but Alonso confirmed that he was contacted over the winter about the drive. It was a short conversation, with Alonso making his commitment – or perhaps his apparently water-tight contract – clear to Mercedes, but you have to imagine he now feels a twinge of regret.
Bottas was deliberately handed a one-year deal as Mercedes knows both Alonso and Ferrari's Sebastian Vettel are free agents for 2018. The idea of Alonso and Lewis Hamilton being teammates once again seems illogical to many given their hostile season together at McLaren in 2007 and the desire of both to be a clear number one, yet the chance to capture Alonso may prove too inviting to Mercedes.
If Mercedes shows the kind of dominance we've seen over the past three years in 2017, expect Alonso to be chasing a Silver Arrow drive next year. It'll then be up to Mercedes to decide whether pairing two of F1's finest drivers is worth the hassle of having two roosters in the same coop…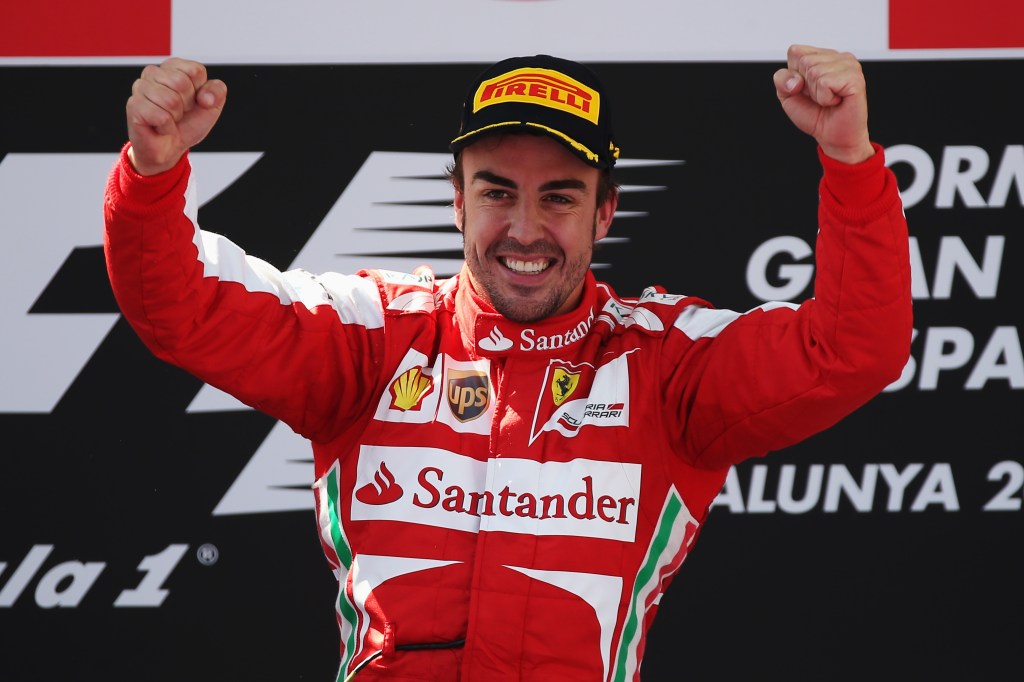 A RETURN TO FERRARI?
"Really, Luke?" – yes, really. Hear me out.
Most thought that Fernando Alonso could never return to McLaren, particularly with Ron Dennis at the helm. But he went back.
Alonso's exit from Ferrari was acrimonious, with the regular shortcomings at Maranello and instability leaving him exasperated. Yet that was a different regime. Luca di Montezemolo is no longer president; Marco Mattiacci is no longer team principal. And if pre-season is anything to go by, Ferrari is looking strong.
Having two big-name drivers is something Ferrari has history of, Alonso and Kimi Raikkonen being the most recent example in 2014. If Mercedes were to lure Vettel out of his 'dream' Ferrari deal or the German decided on taking a year out of F1, Alonso could be a good replacement. Failing that, why not put Alonso and Vettel together, leaving Kimi to retire? It would surely require Vettel's blessing, which could be a stumbling block, but it would be a true test and comparison of two of this generation's finest racers.
All of this hinges on just how fractured the relationship was between Alonso and Ferrari. If Alonso's ill-feeling was towards individuals who are no longer at Maranello, then a comeback isn't as crazy as it seems.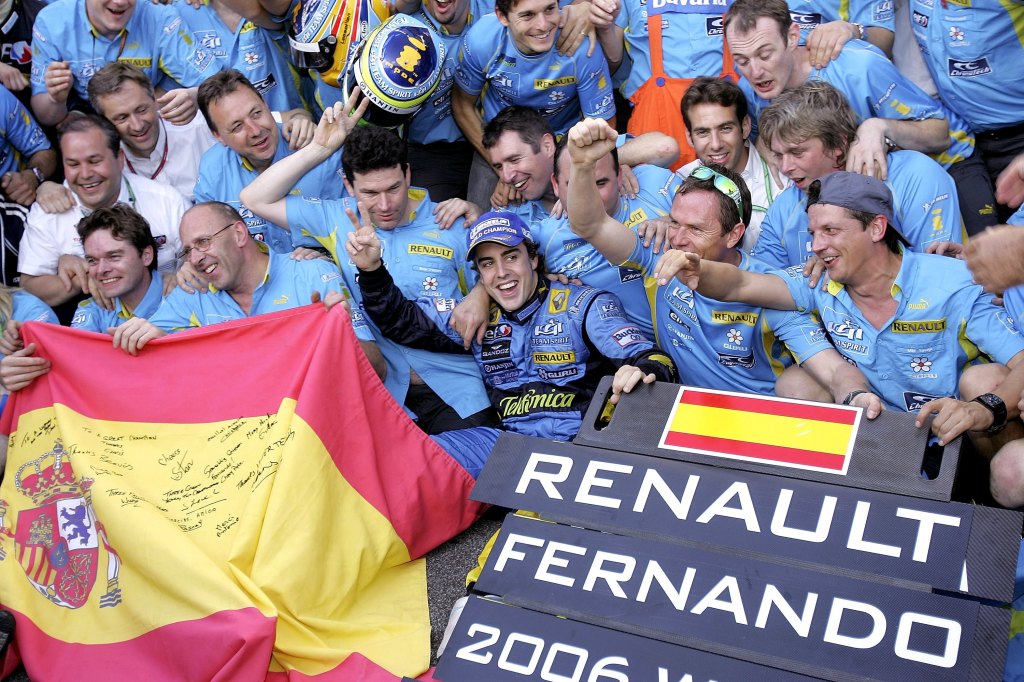 HOW ABOUT RENAULT?
This move is perhaps the least likely, but one of the most romantic. Alonso enjoyed great success with Renault in the early part of his F1 career, winning both of his titles with the French manufacturer in 2005 and 2006.
While it is a very different team nowadays, Renault would surely be interested in a star driver of Alonso's quality to head up its F1 rebuild since returning to the sport as a constructor last year. Nico Hulkenberg would be a good partner for 2018, leaving Jolyon Palmer on the sidelines, but Alonso would need assurances on the project in place at Enstone and Viry. He wouldn't want to commit to another project filled with untapped potential and frustration.
Again, it depends on Alonso's emotional attachment to his former glories. A move to Renault would surely be a step down in many ways, yet it may offer a faster route to title success than sticking it out at McLaren.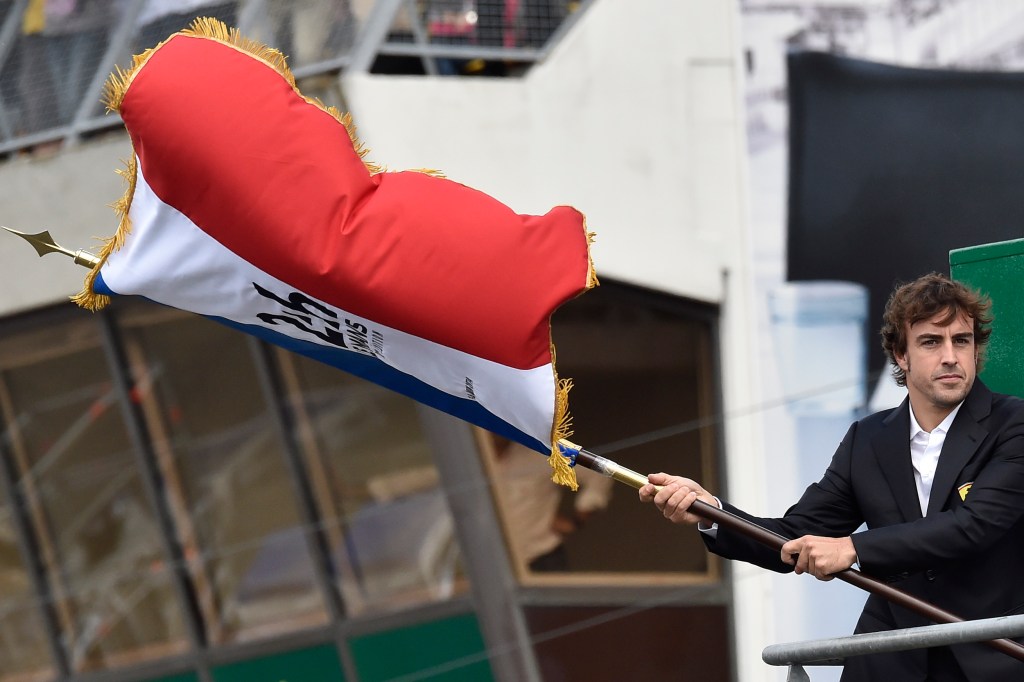 A SWITCH TO WEC WITH PORSCHE?
Alonso plans to move to sports cars one day. The question, inevitably, is when.
He has spoken time and time again of his desire to race at Le Mans one day, even being the starter for the 2014 event, and reportedly was in talks to race for Porsche the following year, only for Honda to veto the deal.
Whether Alonso would do anything beyond F1 would come only if he leaves it, and properly prepares for the experience. He's said this about any possible Indianapolis 500 attempt and has more or less said the same for Le Mans in the past.
Even if his engine isn't up to it, Alonso seems to relish the challenge of driving the new-style F1 cars: "I feel really strong driving this year with these cars," Alonso said Wednesday. "I can do my driving style, my quick input on the steering wheel on entry in the old days, so I'm really enjoying it." The more aggressive, faster cars make it unlikely that Alonso would want to turn his back on that just yet.
Might he move to the FIA World Endurance Championship? It depends if there's even room at the inn, or if it's a type of car he'd be keen to drive.
Porsche has altered its LMP1 lineup with Andre Lotterer, Nick Tandy and Earl Bamber joining anyway for this year, and Toyota's contract with the championship runs through 2017 without news yet of an extension. Does Peugeot consider a comeback, as they've teased if costs came down? Then there's privateer LMP1 cars, which appear poised to make a big comeback in 2018, notably from Ginetta and SMP Racing. Would Alonso even consider a GTE-spec car with four manufacturers confirmed and a fifth, BMW, set to join next year?
The ball would be in Alonso's court for any such move, but it'd require him giving up on his F1 career first. And if this season with McLaren isn't as good as he might hope, would he want to leave F1 on those terms? Perhaps not.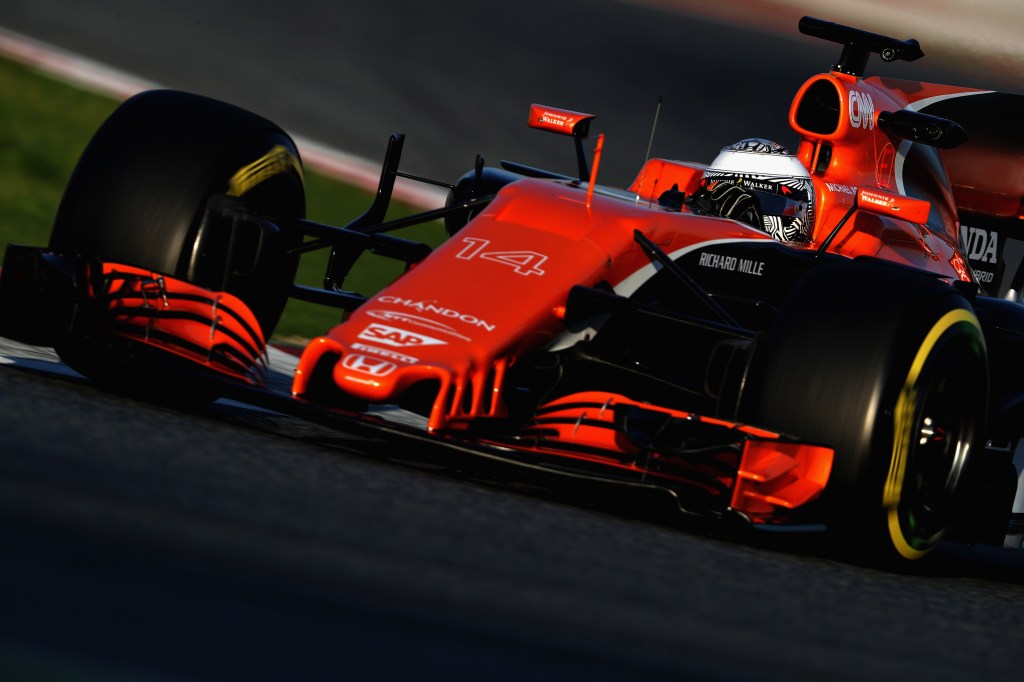 STICKING IT OUT AT McLAREN?
Right now, it seems unlikely that Alonso would want to commit to another stint at McLaren. Three years into the project with Honda, and still the gains and glory that were hoped for back in 2015 seem a million miles away. Even with a regulation change, McLaren-Honda is scrambling. The regime has just changed, but will take time to make a real difference at Woking.
For Alonso, staying with McLaren would depend on a number of things. Firstly, the team would have to show some sign of potential this year – I'm talking 2016 level as a bare minimum, which right now seems a way off – to convince him that brighter days are to come; that a title may be possible in the next two to three years.
Even then, it's another waiting game for Alonso. Over 10 years have passed since his last title success, despite a number of near misses in the meantime. If McLaren doesn't look capable of bringing him a third title in the near future, then what will be the point of staying? Alonso isn't the kind of driver to quietly enjoy his twilight years in F1. He'll be fighting for every position and every point until his final lap in grand prix racing.
Alonso's future at McLaren surely depends on its 2017 form. If pre-season is anything to by, then he surely won't be willing to stick around unless the new chiefs at the team can persuade him it's the best thing to do.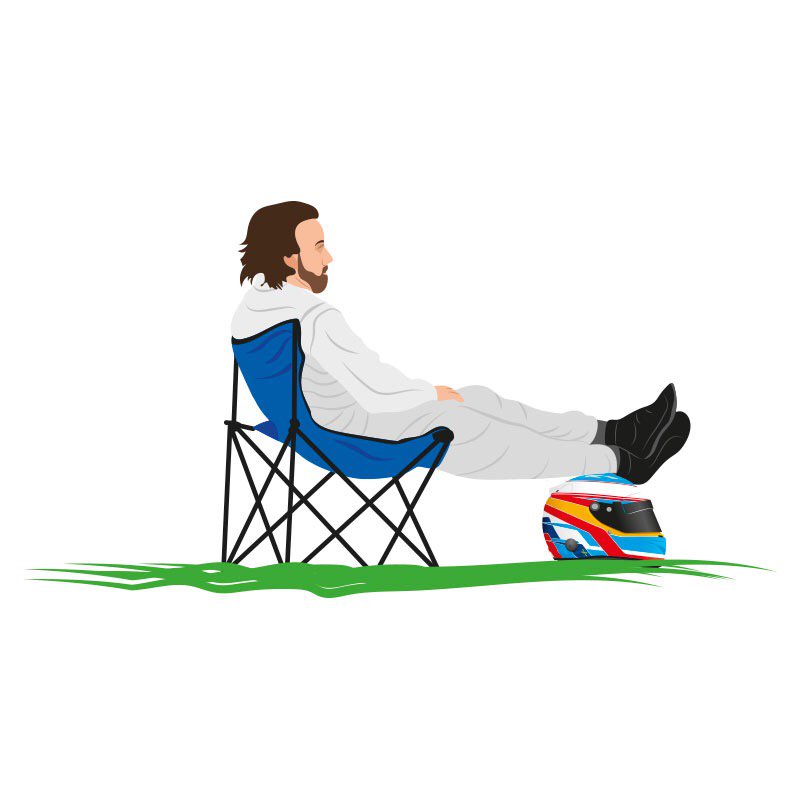 RETIREMENT FROM RACING?
Don't be silly. Even if Alonso wanted to bail on F1 for a year or permanently, he wouldn't quit racing altogether. He'd inevitably pop up in places racing all kinds of cars. That's the kind of guy he is. His comments when asked about Nico Rosberg's retirement said as much.
"I cannot stop, [racing] is like a drug," Alonso said at McLaren's launch. "For Rosberg he was very brave to step away, I wish him the best.
"I will be 80 years old and I will be in a go-kart on a circuit racing and pushing the kids off the track in front of me."
So be assured: Fernando Alonso will be on-track in 2018 somewhere. Quite where remains a mystery, but that's the guessing game we're all ready to play this year…