It's the season opening weekend of the Verizon IndyCar Series. The off-season saw a gigantic shuffle amongst teams and drivers, generating several questions and storylines about which combinations will perform the best. The MotorSportsTalk team will dive into a handful of them ahead of the season opening Firestone Grand Prix of St. Petersburg.
1) How will Chip Ganassi Racing switching to Honda impact the balance of power among Chevrolet and Honda?
Kyle: Chip Ganassi Racing's switch to Honda will put the problematic aero kit in the hands of perhaps the strongest and most-funded engineering staff outside of Team Penske. Can Ganassi's depth boost Honda's results? It will likely be a challenge early in the season as the team retool their setups to fit the new package. However, the gap between the manufacturers, especially in their results, should lesson as the year goes on, particularly when the series visits the larger ovals of the Indianapolis Motor Speedway and Texas Motor Speedway, places in which Honda appeared to have an edge over Chevrolet. It will be difficult to completely draw even, but Chip Ganassi Racing should give Honda a much needed boost in the win column and score multiple wins for the Japanese brand.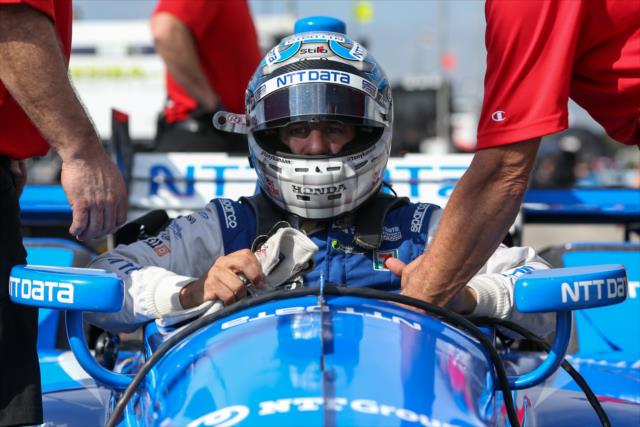 Tony: After years where the field was largely split in half between the two manufacturers, Honda has a distinct numerical advantage and its best resource acquisition with Ganassi coming back on board. After 10-6 and 14-2 drubbings in the win category the last couple years, I'd love to see Honda close that gap back to even or close at 9-8, and Ganassi has a shot to do it. But with the aero kits frozen for this year it's hard to see the engineering strength offset the existing deficiencies, although power gains are possible; if Ganassi, Andretti and either or all of Schmidt Peterson, Rahal Letterman Lanigan and Coyne can win, I could see Honda closing the win gap to say 10-7 or 11-6. But another two-win campaign can't occur, and I don't think it will.
Luke: Ganassi's switch to Honda should bring some needed balance to the Verizon IndyCar Series this year, for it has felt like 'Chevy or bust' at times since the introduction of the aero kits. Honda now has both the Ganassi and Andretti stables to lean on, and should get stronger as the year ticks on, although the freeze will limit how much ground can be made up. The bigger ovals remain Honda's best chance of hitting victory lane without a slice of fortune this year, but I don't see the disparity between the two manufacturers being as great this year.
2) Of the drivers in new places or ones rejoining Verizon IndyCar Series for 2017, which one will fare the best?
Kyle: There are several different ways to look at this question. Josef Newgarden may finish the best of anyone who switched teams, given that he is with the mighty Team Penske. Sebastien Bourdais, again teamed up with Craig Hampson, may get the "Did the most with the least" award as he rejoins a revamped Dale Coyne Racing that, while down on funding, possesses enormous spirit and cunning. And, JR Hildebrand may be the one most poised for a breakout year as he begins a full-time role with Ed Carpenter Racing.
In all, Newgarden looks set to have the best results of anyone who signed with a new team or is rejoining the series, and following this particular storyline could be one of the most intriguing aspects of the 2017 season.
Tony: The obvious pick here is Josef Newgarden; the pick I'll go with is JR Hildebrand. Newgarden's transition to Team Penske has a lot of potential built into it but also a lot of expectations. It's funny where if Newgarden finishes fourth or better in the points, you expect it because he's with Penske. But if Hildebrand gets a top-five points finish and wins his first race with Ed Carpenter Racing, he'll have arguably had a better season – particularly given his lengthy stint outside the cockpit. He's in a true team leader position, he has the better aero kit/engine package, he has a team that's emerged as a title contender and he has a new engineer who will bring fresh ideas from the sports car world in Justin Taylor.
Luke: As both Tony and Kyle have noted, Josef Newgarden is the obvious pick to be the best driver in new colors this year. But his arrival at Penske should come with a word of warning. Simon Pagenaud may have crushed the field last year, yet his first season in the No. 22 was a very different story, yielding just two podium finishes.
Nevertheless, I'll still go with Newgarden. My reckoning is that he'll be in title contention come Sonoma. But I'd also give honorable mentions to Conor Daly and Sebastien Bourdais, both of whom deserve to really show what they can do this year with Foyt and Dale Coyne Racing respectively. JR Hildebrand should also make his experience of being Ed Carpenter Racing's go-to test driver pay off this year and pay a trip to victory lane.
3) This race has seen 10 different winners since it debuted in 2003. Only Helio Castroneves (3), Will Power (2) and Juan Pablo Montoya (2) have won more than once. Will this race have it's 11th different winner?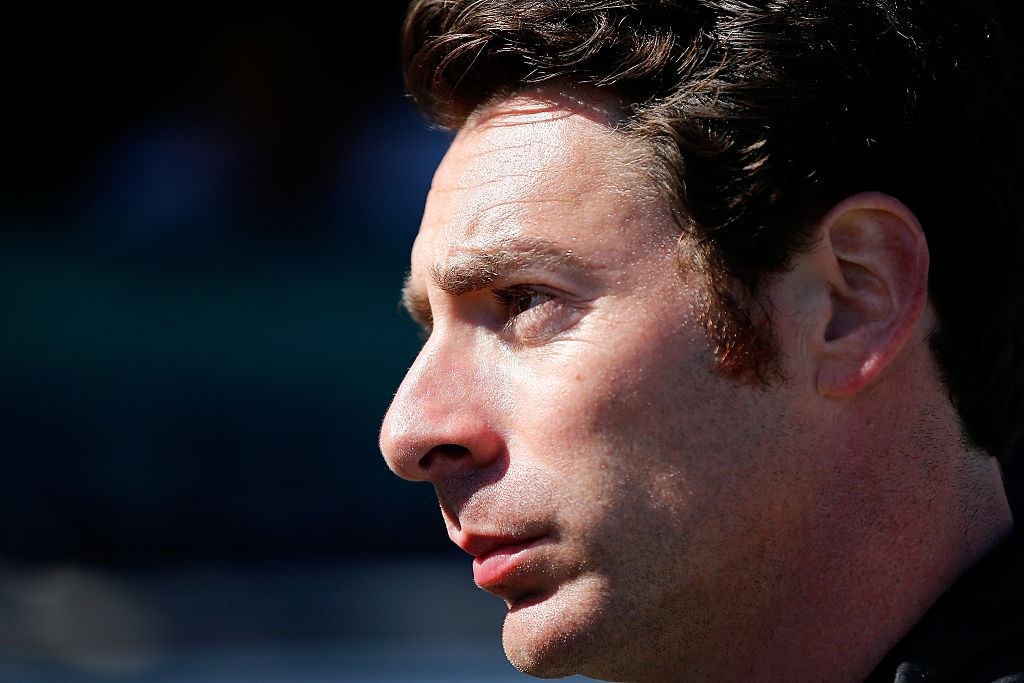 Kyle: It's hard to believe, but Simon Pagenaud has never won at St. Petersburg. But, he does boast a strong record there, finishing sixth or better in four of his five races. He finished fifth in consecutive years in 2014 and 2015, and battled Juan Pablo Montoya for the win last year before finishing second.
This year, expect Simon Pagenaud to improve one more position and claim the top step on the podium as he begins his championship defense.
Tony: I'm with Kyle here. I see Simon Pagenaud coming out strong to kick off his title defense with a win here, particularly after learning his lesson from Juan Pablo Montoya's pass of him on a restart. Given the new push-to-pass rules this year, I think Pagenaud will be savvier in how he uses it.
Luke: Nope. Sorry guys, but this race is Will Power's for the taking. It would have been last year had it not been for his concussion, such was his qualifying pace. I'll tip him to edge out Simon Pagenaud for victory on Sunday.
Follow @TonyDiZinno
Follow @KyleMLavigne
Follow @LukeSmithF1