One of the areas in motorsport that is vital to success that's more behind the scenes is driver coaching. Drivers are always looking to find the extra edge on track, and a lot of that comes from the willingness to learn and adapt to advice and feedback.
Brazilian Jonatan Jorge started as a driver in his own right and still races occasionally, but the now Bradenton, Fla.-based "JJ" has carved out a successful 20-plus year career in motorsports primarily in the coaching field. He started JJRD – or JJ Racing Development – to help drivers in the arena and has really seen his business, which has grown primarily from word of mouth, take off in the last couple years.
We caught up with "JJ" as the 2017 North American open-wheel and sports car seasons get going in earnest with this weekend's Firestone Grand Prix of St. Petersburg and next week's Mobil 1 Twelve Hours of Sebring, to get a look inside how the business has grown and what some of the tips are for young drivers he offers. One of Jorge's clients, Joel Janco, will race in the a Ligier JS P3 Nissan for Duqueine Engineering in the Michelin Le Mans Cup this year; Jorge will drive with Janco at the Red Bull Ring in July with RC Enerson in the car the last three weekends in Paul Ricard (August), Spa (September) and Portimao, Portugal (October).
Some of the clients Jorge will work with this year include Enerson, Austin Versteeg (Lamborghini Super Trofeo driver), Oliver Askew, Ricky Donison and Anthony Martin (Cape Motorsports in MRTI), Tom Kimber-Smith, Jose Gutierrez and Mike Guasch (Enerson's teammates in the No. 52 PR1/Mathiasen Motorsports Ligier JS P217 Gibson in IMSA), Janco, Gerry Kraut and others. Martin won both Pro Mazda races this weekend and Askew his first USF2000 race at St. Petersburg.
—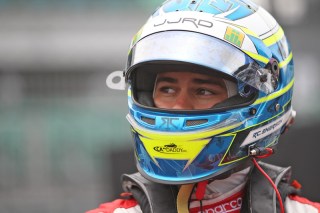 MotorSportsTalk: Each driver I'm sure is different, but what are some things you look for when it comes to working with certain drivers? What things do you hope to see them improve upon?
Jonatan Jorge: "Every driver is different as you said and requires a different approach. For me, it's important to evaluate the strengths and weaknesses and make sure that they are aware of them, once we are on the same page it's time to go to work and start to polish every area. Every driver has their own style of driving,how they retain information and how they react to the feed back. It's a little bit of a juggling act but I found that not trying to change a driver but instead making them the best they can be with their own 'flavor' tends to make the process of growing smooth and exciting with always having a particular task to improve on.
"Being excited for the work ahead I guess is what I look forward to the most. It shows me that they are putting in the same effort I am, it's very rewarding. It's always great to work with different level of experiences, even working with pro drivers at the top of their game is fun to do and the things we can see from the outside always brings a different perspective and creates areas for improvement."
MST: What are some of your more rewarding stories of drivers you've coached? Since there's not really a metric to define it, how do you define success from a coaching perspective? 
JJ: "Grabbing a driver that very few believe can be a champion and turning them into one is the best feeling in the world for me. I've worked with drivers that are used to winning everything in karting, but getting a driver who hasn't tasted that feeling yet and turning them in to a champion is about as good as it gets! Then when you have the chance to work and help a pro, self-sufficient driver in the sport that has reached a rut, to then see them through is quite positive."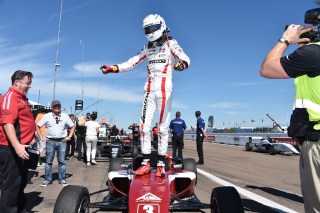 MST: For a number of years, word-of-mouth has been the primary way people have contacted you. How has that developed over the years to where now you have an even busier year ahead? 
JJ: "Word of mouth in this very small racing world is really all you need in terms of coaching, because that means you're generally getting the results you need and keeping your own ego in line! In the last few years, I've had the chance to put my logo on a few drivers' helmets and if we're winning, that helps create more opportunities.
"I am very lucky to have been able to be fulfilled with my job for a long time now and I get my 'fix' of being competitive. When I made the decision to stop racing many years ago I often wonder how I could replace that feeling of chasing that competitiveness,of trying to be the best,trying to be better then the rest, I think I found that in the coaching I have been doing. I could not really imagine doing something else. Maybe there is more money doing some other work, but I would be miserable!"
MST: How do you maintain such a calm and chill presence as a coach? What are your keys to being a successful coach and seeing the tips you're providing translate to drivers when they get behind the wheel?
JJ: "Funny you should ask, when I raced I was anything but calm, and I tended to do the completely opposite of what I teach! I guess making many mistake in the past with my own racing career now serves me well in teaching the right from wrong to the drivers in a very simple way. I am without a doubt a much better coach then I was ever a race car driver. Teaching them how to prioritize the difference between what you can control and what you can not is very important for me and it simplify thoughts fairly easy. With experience, you can sort of see things developing ahead and translate a sense of calm to the drivers that things will work out on their own time. There is no need to rush anything, so long as you understand the work that needs to be put in, you will be rewarded pretty shortly."
MST: How do you measure a driver's improvement? Is it purely results based or is it more in technique improvement and maturation, or development? 
JJ: "There is improvement everywhere all the time!  You are always evolving, sometimes you run past scenarios and don't even realize you have just got something on your back pocket to use in the future. You are always shaping things from the driving technique, to communicating to the engineer, evolving yourself as a person, or maturing in to what it takes to be a professional in this sport. Or, if you are already a professional, you're finding a different way to approach situations that will make you grow beyond what you thought was possible.
"There are gains on every side you look. For sure the goal is to get results on track, without a doubt but to get there you have to acknowledge that small gains on every insignificant areas are important. Paying attention to small details play a huge role to be better then others who may be focusing on the wrong areas. Some drivers get to the end result faster then others but I believe anyone can become really good if you accept the time it need to be put in."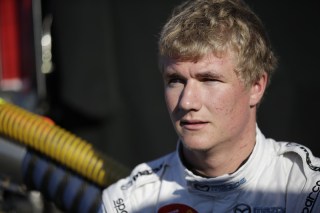 MST: Who or what got you interested in coaching? How do you stay sharp after doing this for so many years and what are some of the ways you learn as a coach? 
JJ: "I spent 20+ years trying to become a race car driver and it was when life got in the way that I realized I needed to support myself while being happy in the process. It wasn't a decision I was ready or wanted to make, but it was a decision that was needed. After a lot of soul searching I found that coaching was as close as I could get to the feeling of driving myself and I'm glad I found it.
"I try to put myself in situations that are unorthodox sometimes to get to learn how different people approach different things, the more I learn about different drivers/people in general and their personalities the bigger my spectrum becomes to tap in to different ways to approach my drivers. I sometimes volunteer my time to work with drivers that are either very novice or even work with well rounded pro drivers just to be able to see the way they each navigate during a weekend.
"I would say that the more I immerse myself in to different environments the more I feel like I can help anyone. Every once in a while I will do a race hear and there just for fun and with no pressure and that helps me realize and transmit  to the drivers that this hole thing is supposed to be fun and enjoyable. Sure it's a job sometimes and you have pressure from sponsors and the pressure you put on your self for no reason really without even realizing it. If it's not enjoyable, why do it!?"